Milestone photography sessions are so much fun! The little ones get to show off their new found ability to sit up, their "crawl" position, and their big personalities. For this little girl, we kept a neutral set, and then added in pops of color. The pale pink roses made the set so feminine and beautiful!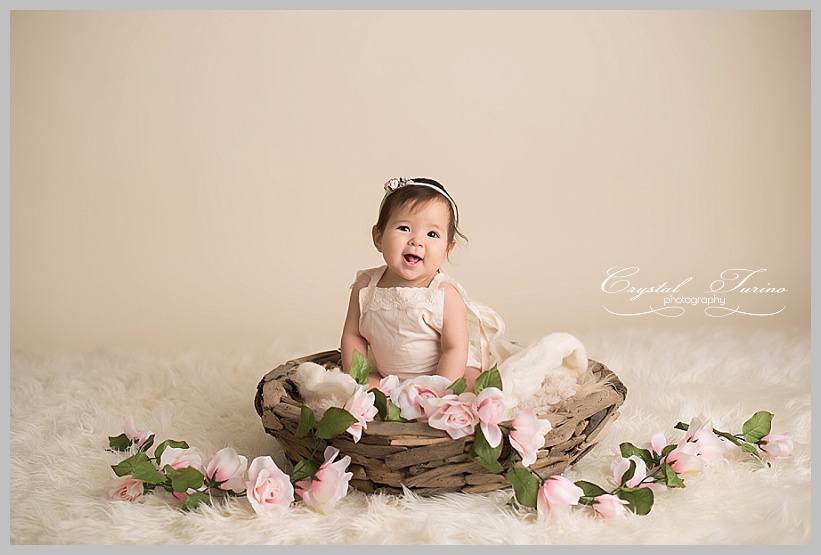 How cute does she look in purple?!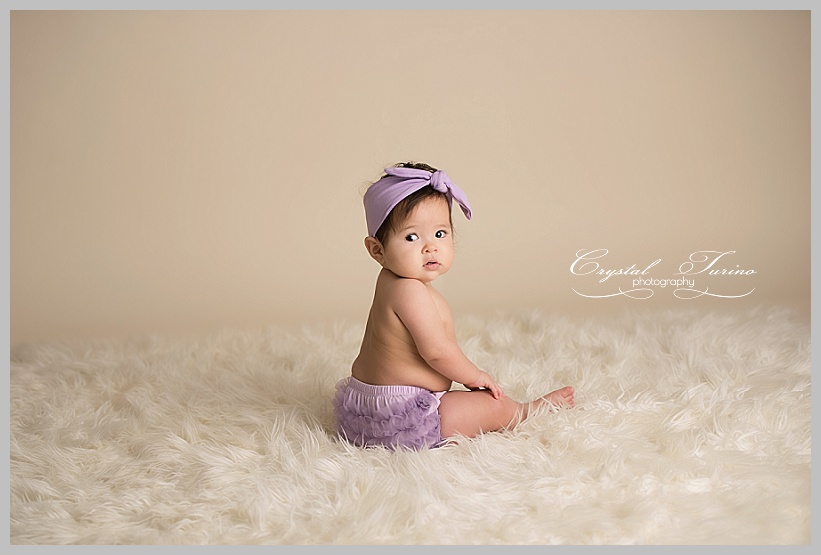 What a happy girl! She had a blast watching us all jump around like monkeys to make her smile.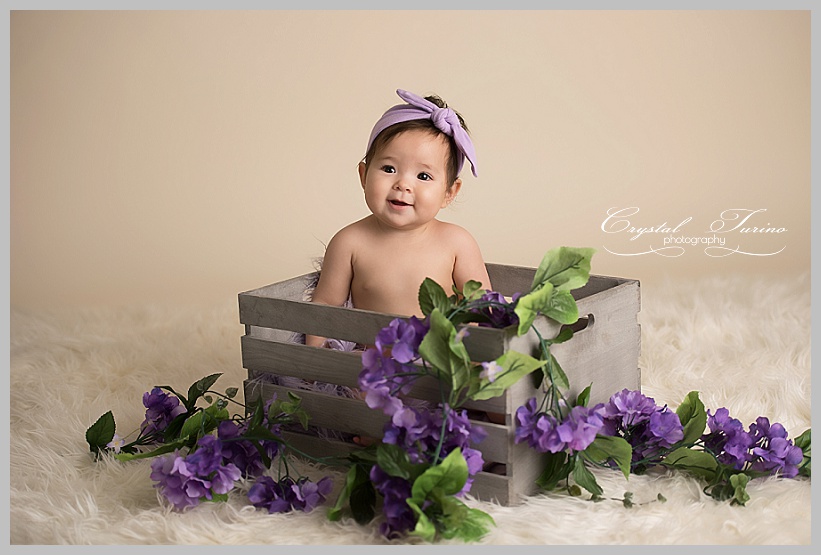 The sweet and simple white lace is just adorable on her! Look at that over the shoulder giggle.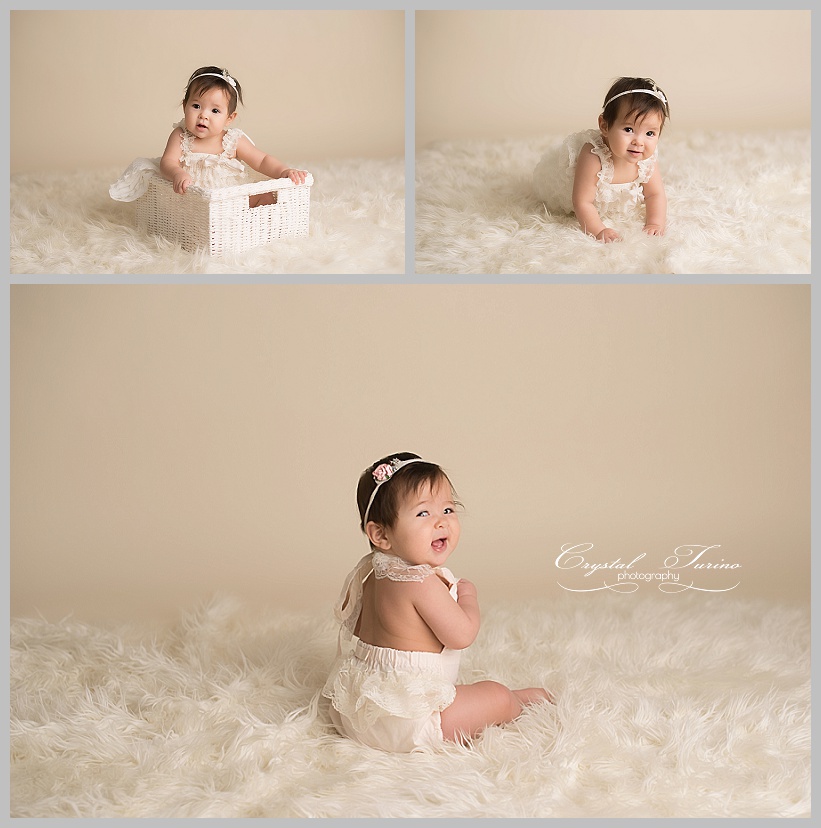 Looking to capture custom portraits of your own little one? Contact Crystal today to book your appointment: Contact.
Be sure to check out more adorable little newborns, babies and children here. Maternity images can be found in the maternity portfolio. Albany NY family photography can be seen here.