This sweet little lady came into the studio for her 1st Birthday photos. I just loved her red hair, and big beautiful smile! What a cutie!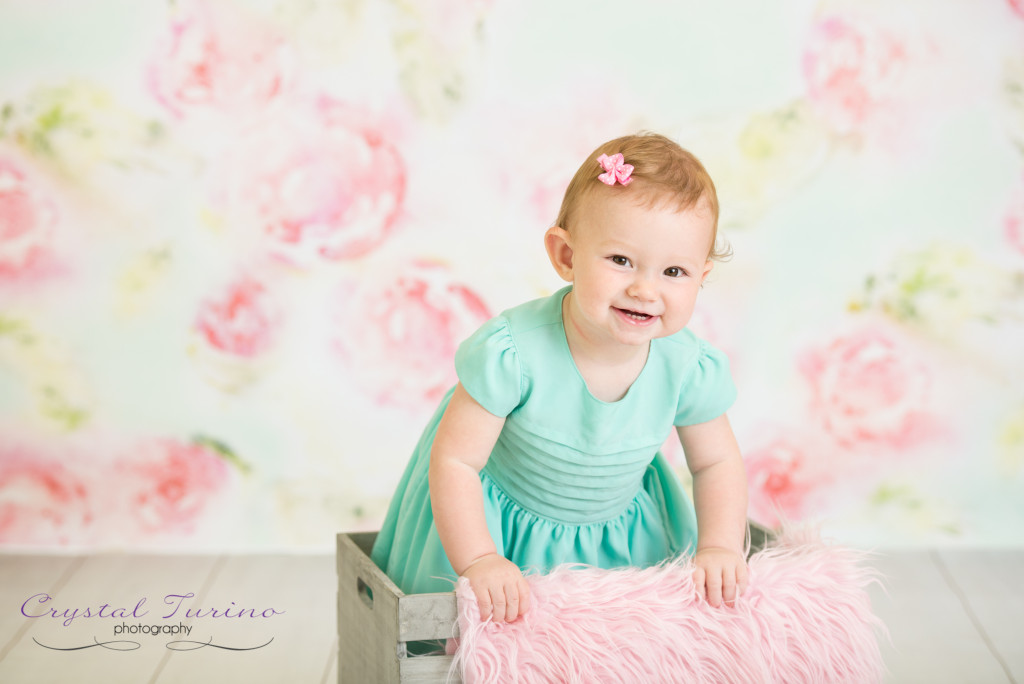 Just look at those big smiles! She was certainly enjoying herself, and this was before we even showed her the cake!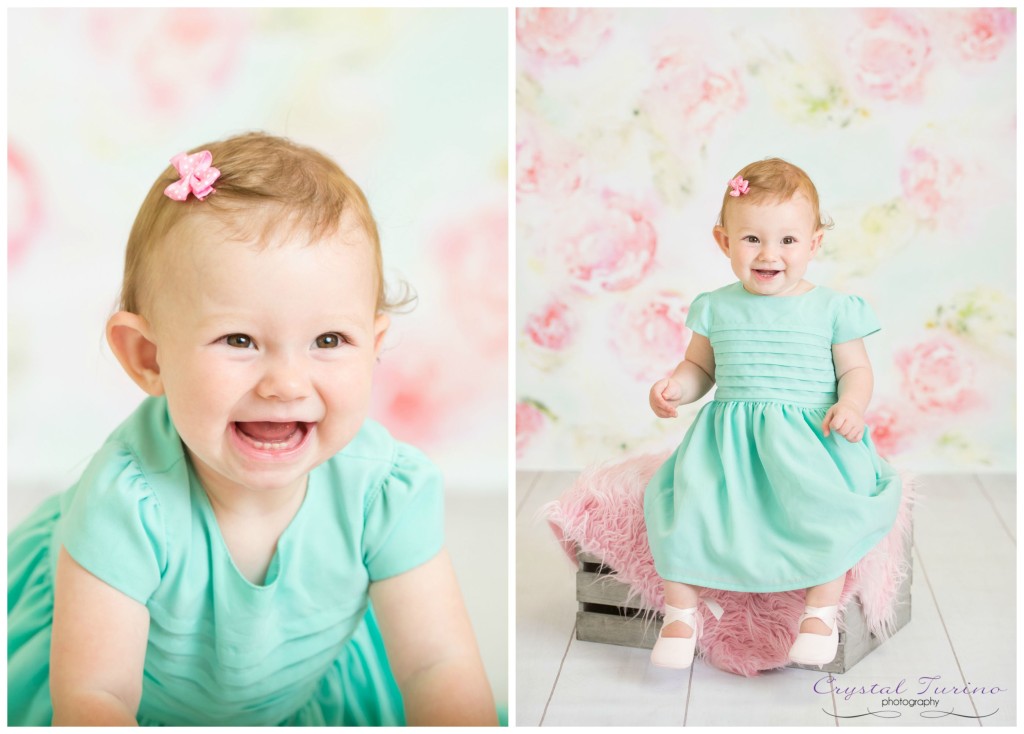 This photo cracks me up. The way she is looking at me is just too funny.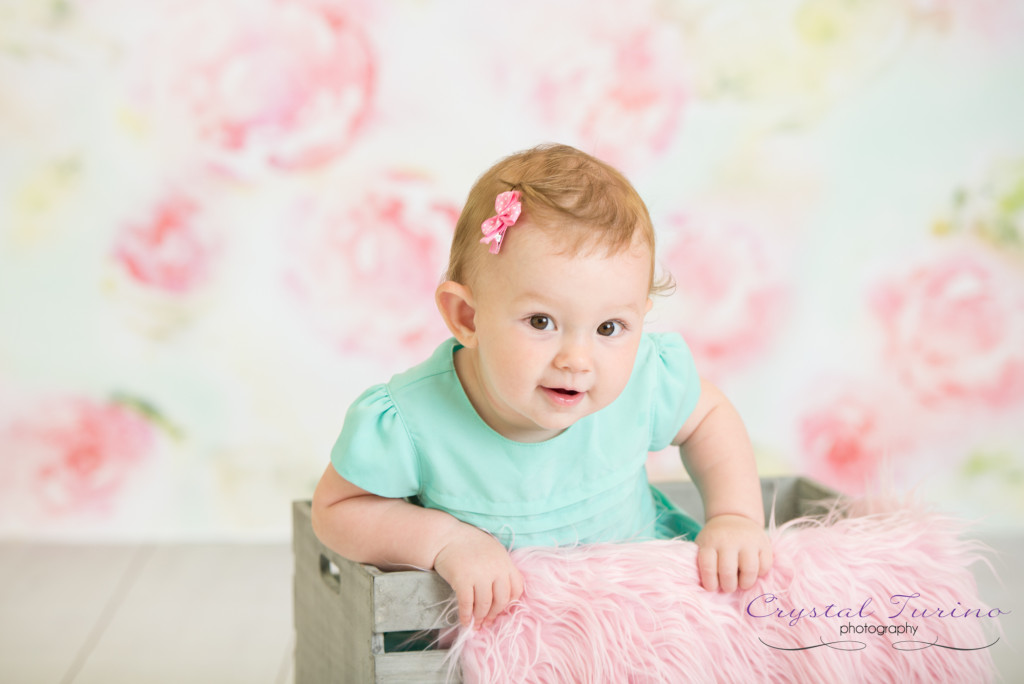 There's that big smile again!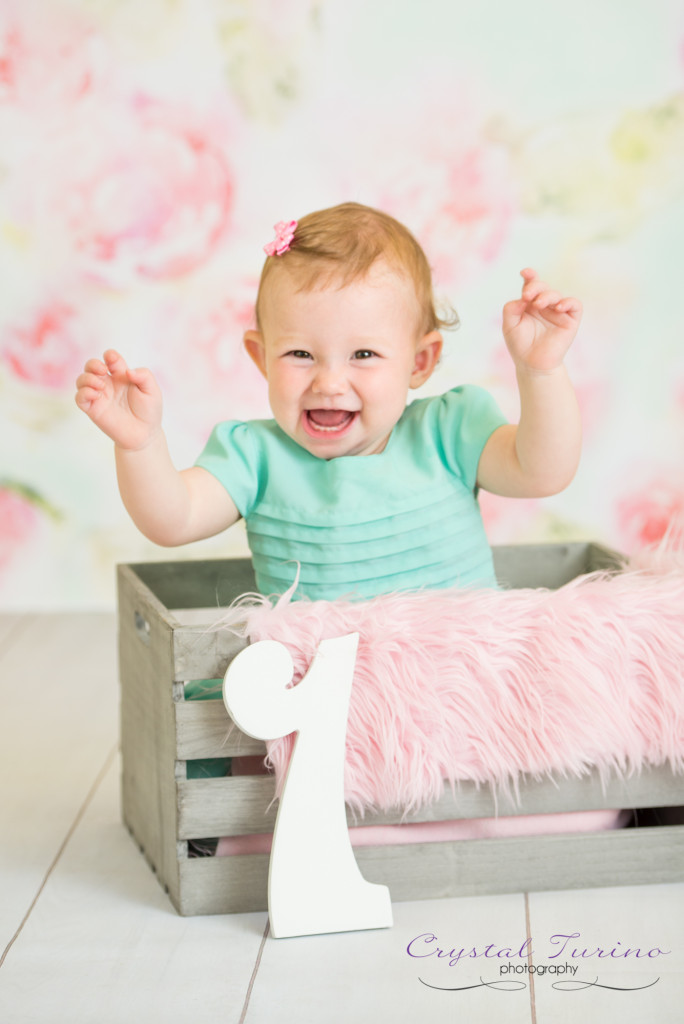 Baby on the move!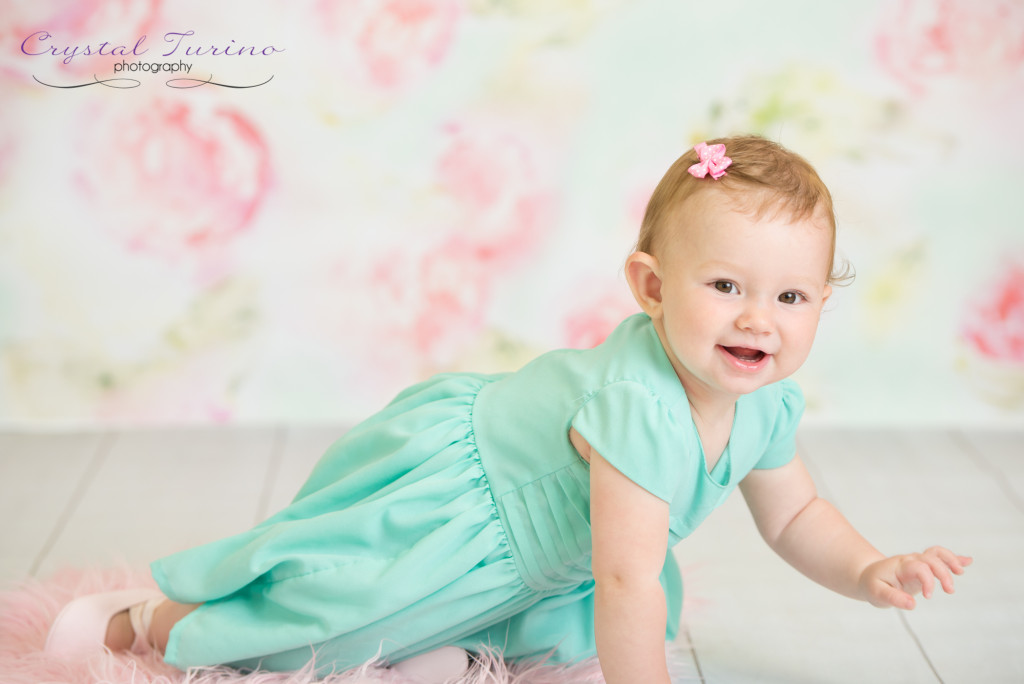 One last big smile before we bring out the cake…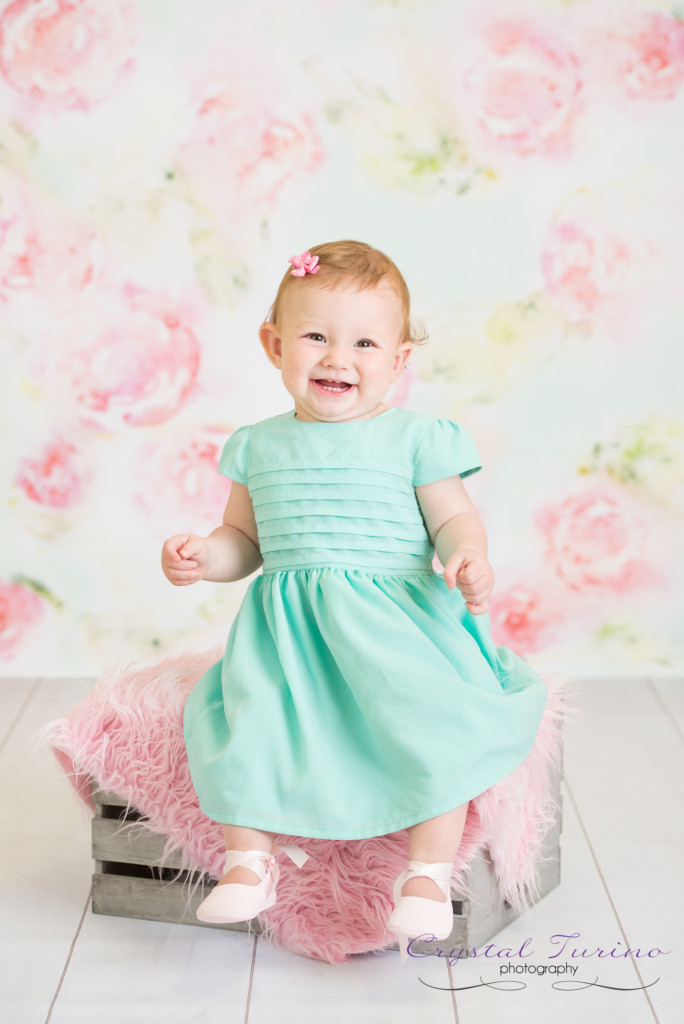 Cake time! Oh boy…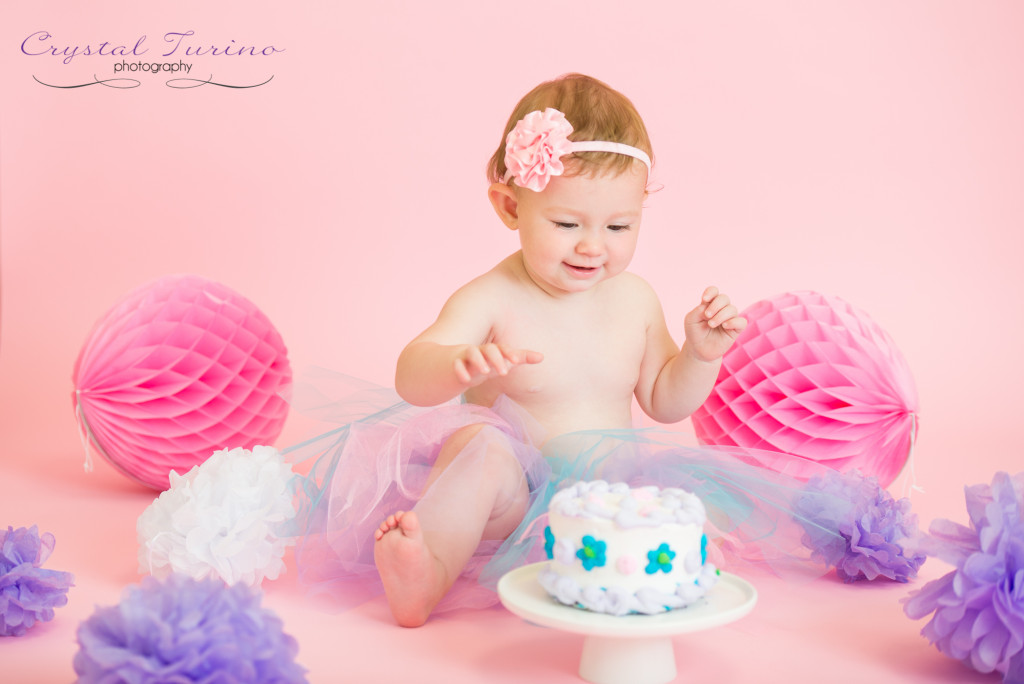 In the image on the right she is looking at us like "Are you sure about this?"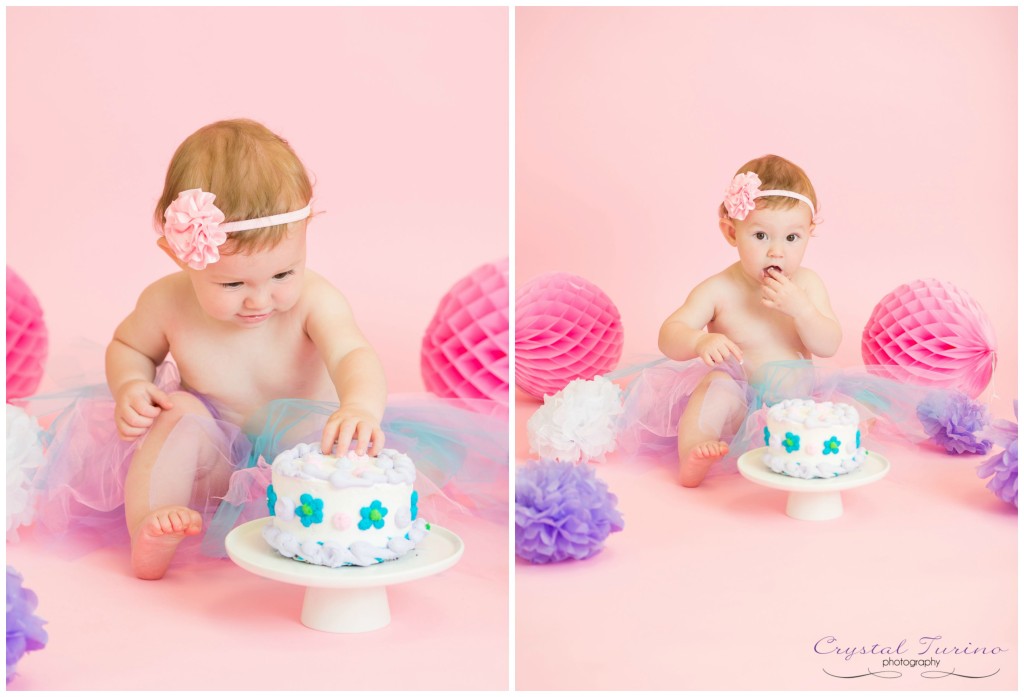 She was loving that cake!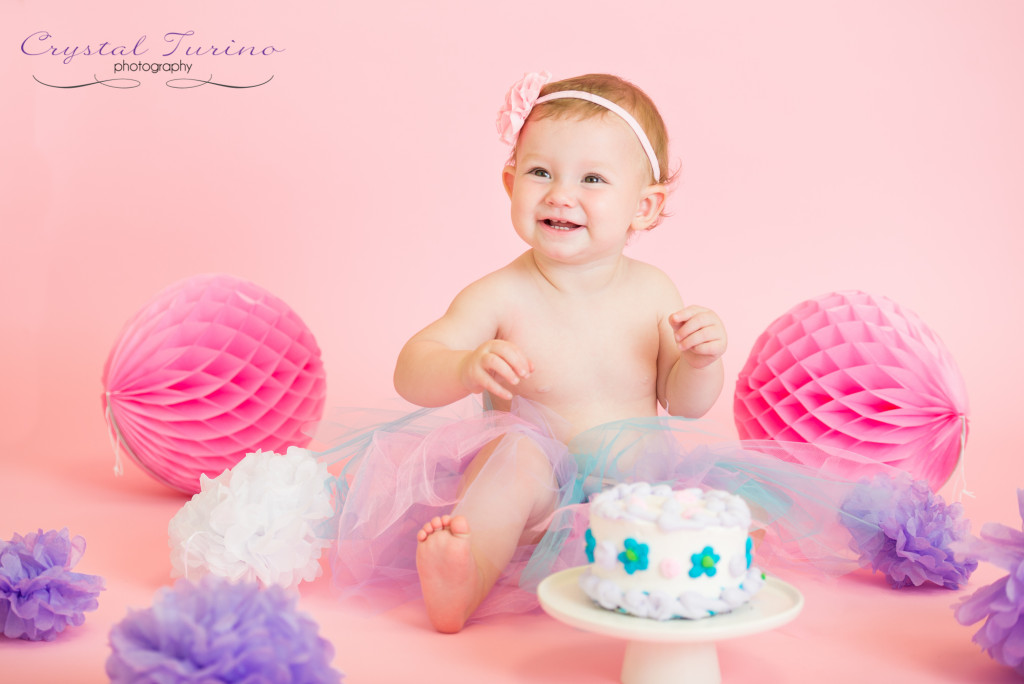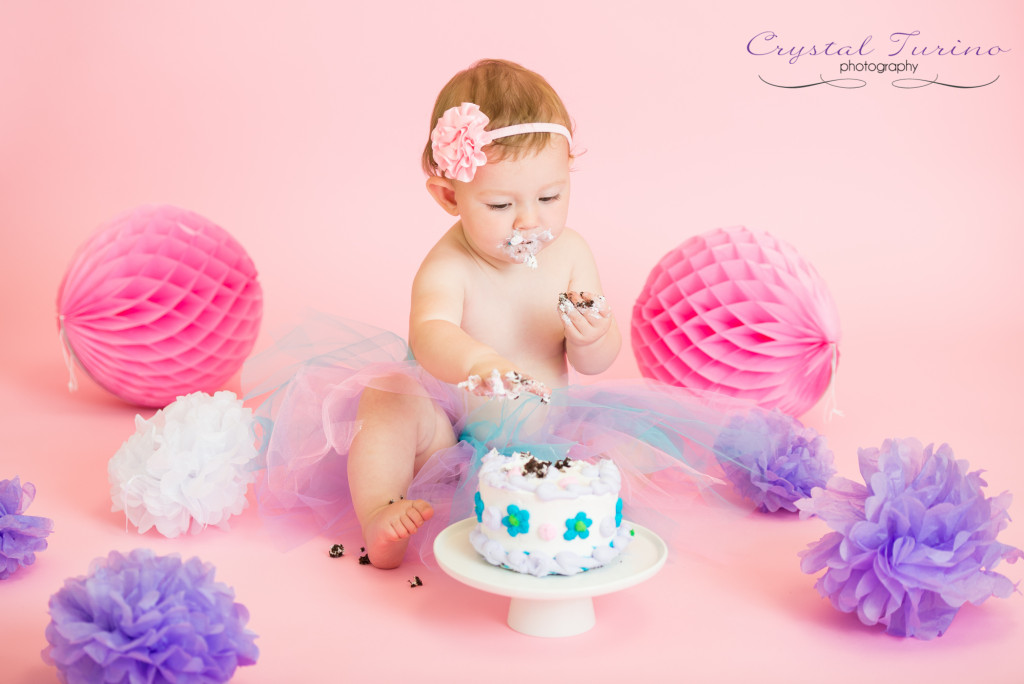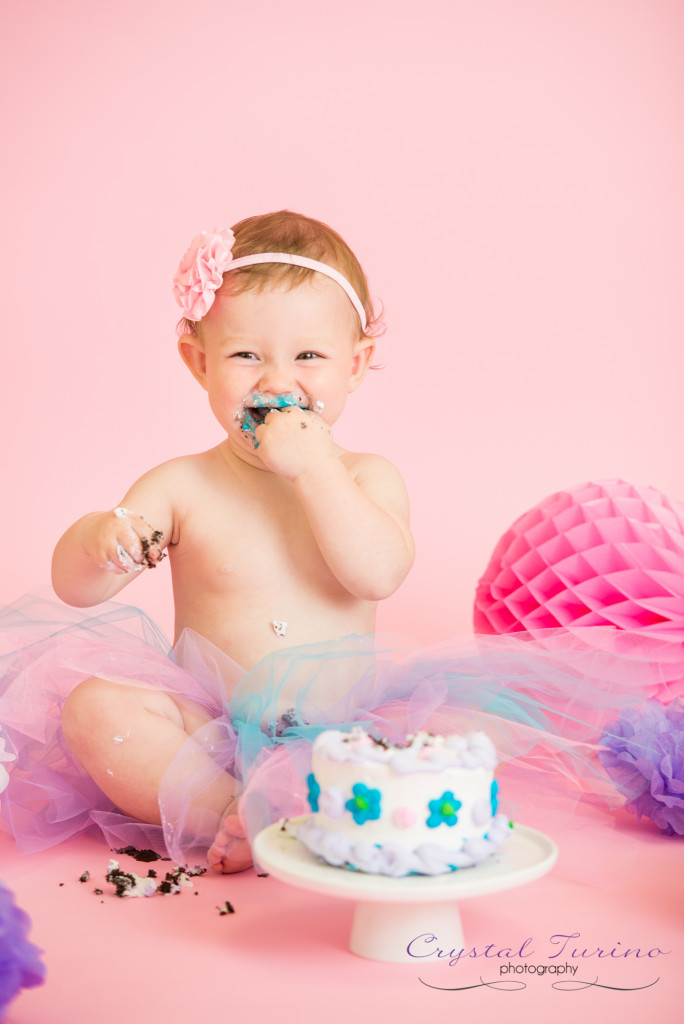 1st birthday photos, along with cake smash photos are so much fun!