I met up with this adorable couple in downtown Albany, NY for their engagement session. We spent some time before hand talking about outfit choices, and deciding upon the perfect location for the two of them. Downtown Albany is absolutely beautiful! The architecture is pretty amazing, and we knew that was the perfect spot for them. We had a wonderful time, and got some great photos to document this important time in their lives!
This bridge, that beautiful light, and this couple. Wow!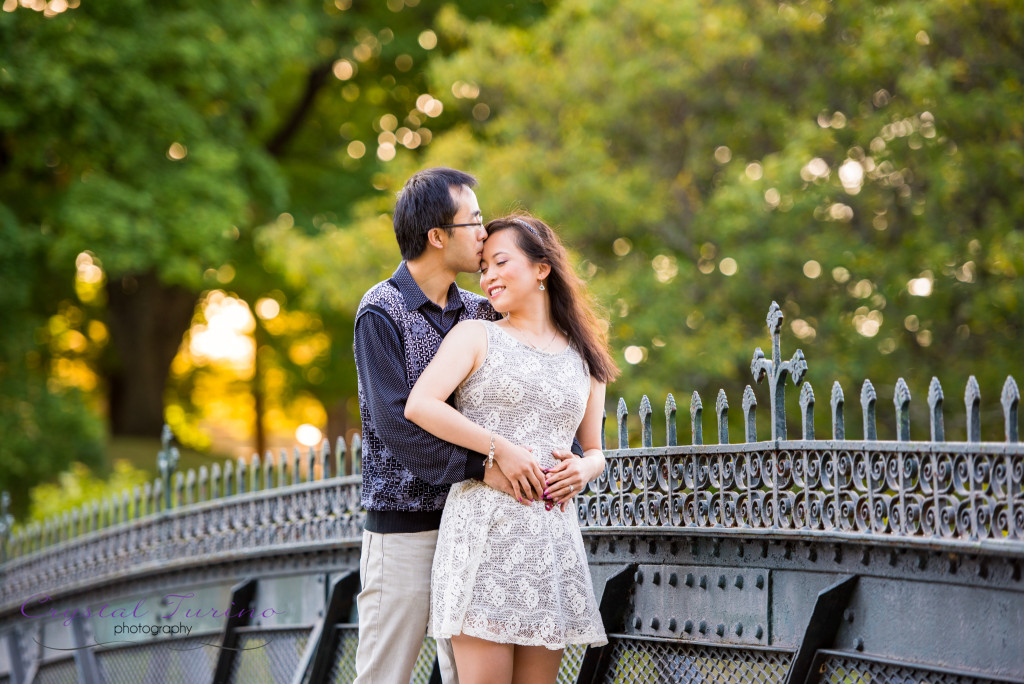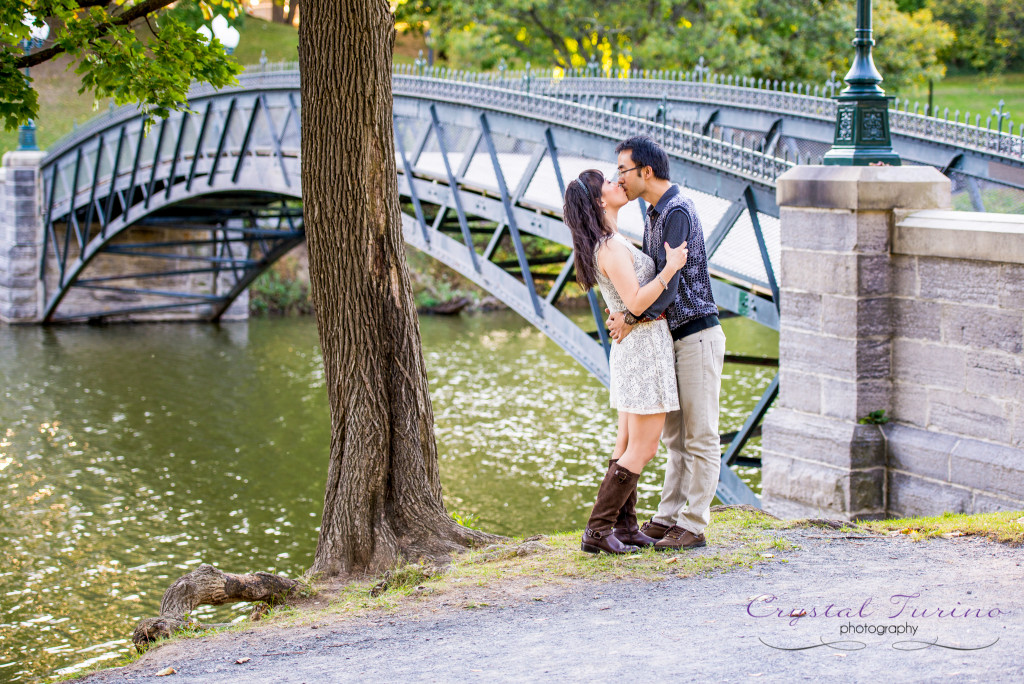 I just love the colors reflecting in the water in this shot!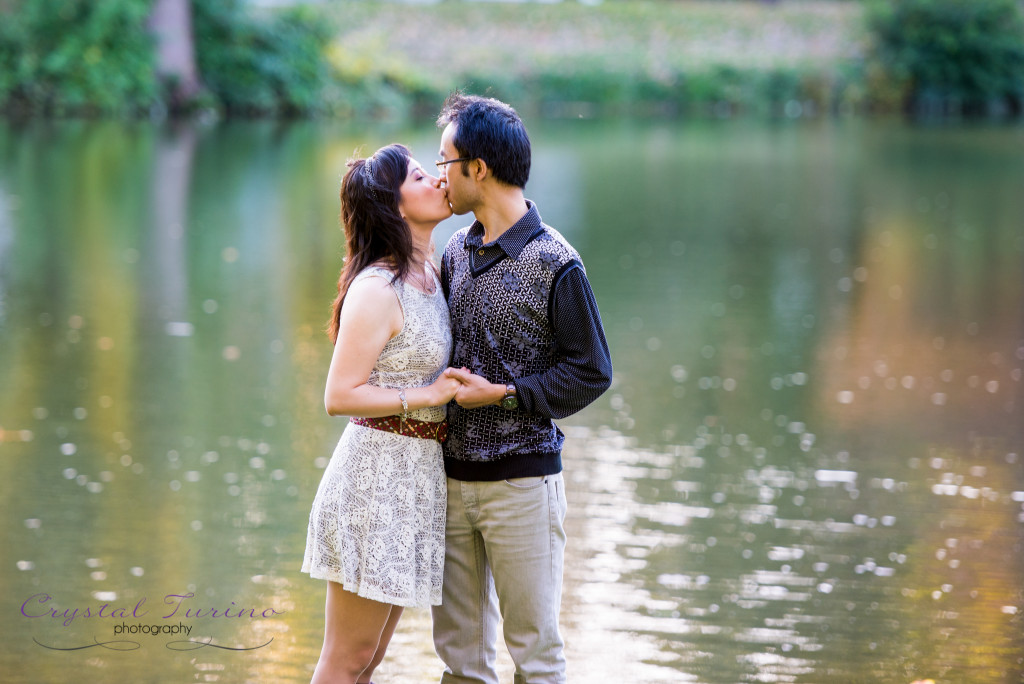 Then it was time for an outfit change, and to head down towards the Capital Building.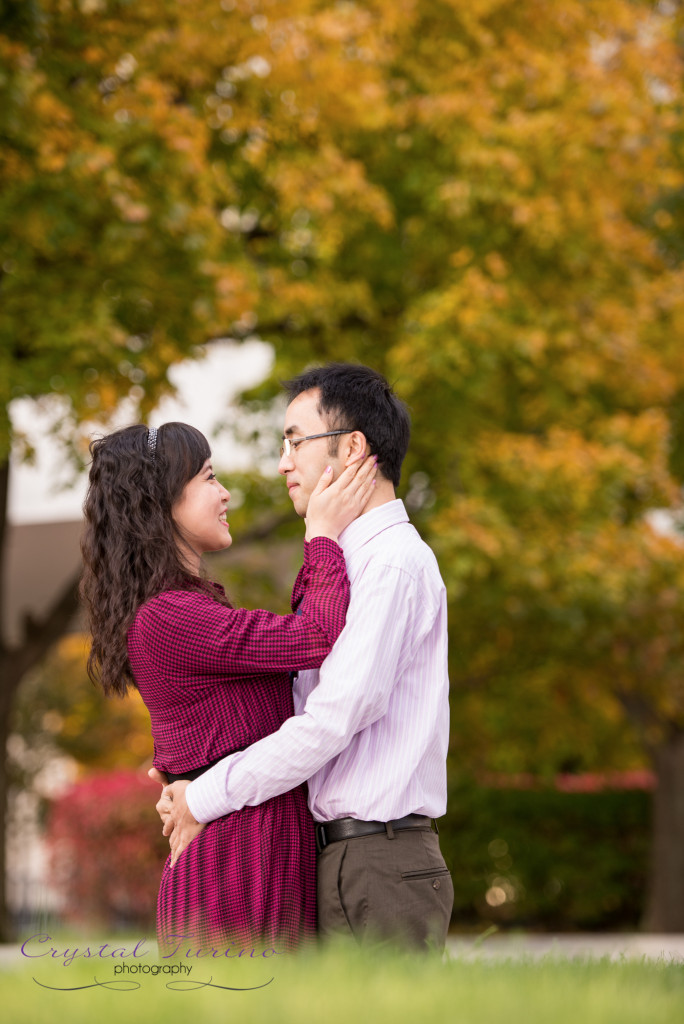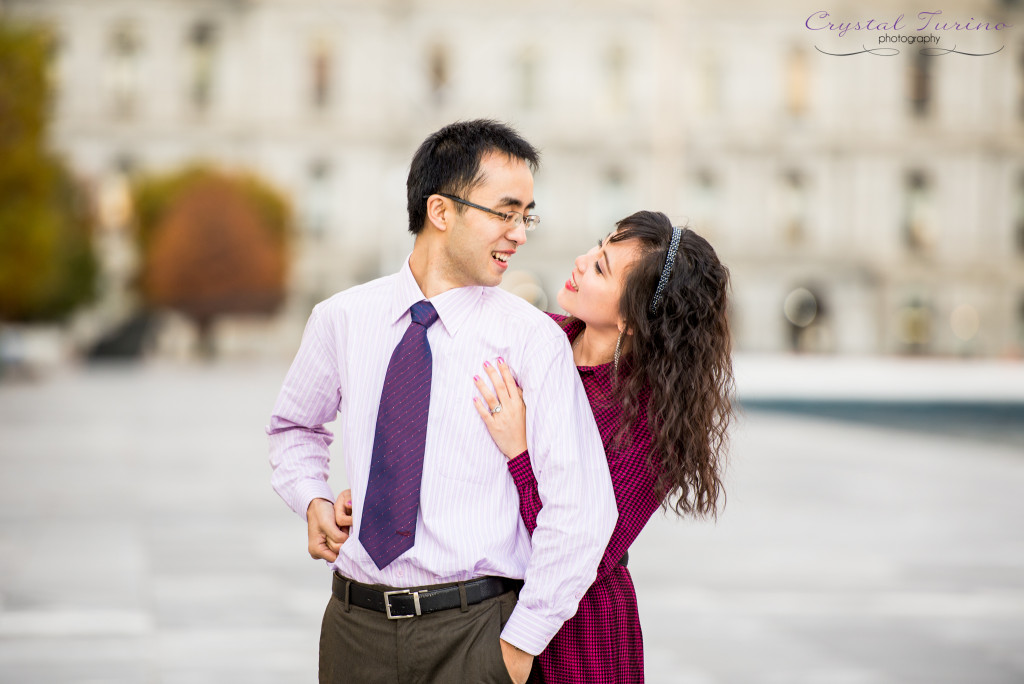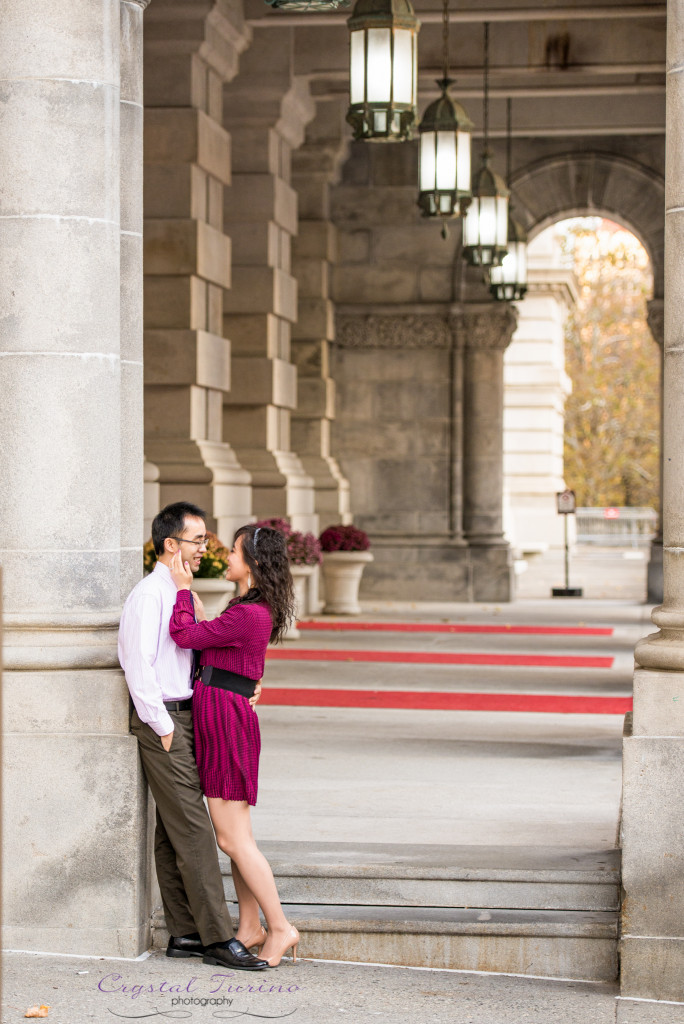 Just check out how gorgeous these buildings are!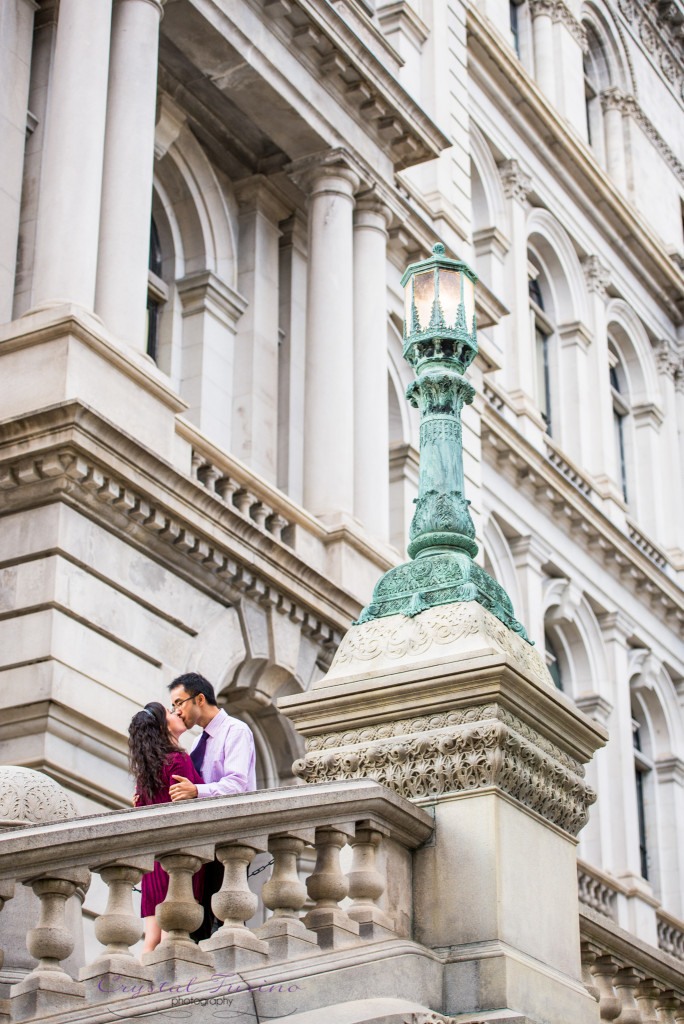 I'm a sucker for an urban engagement shoot!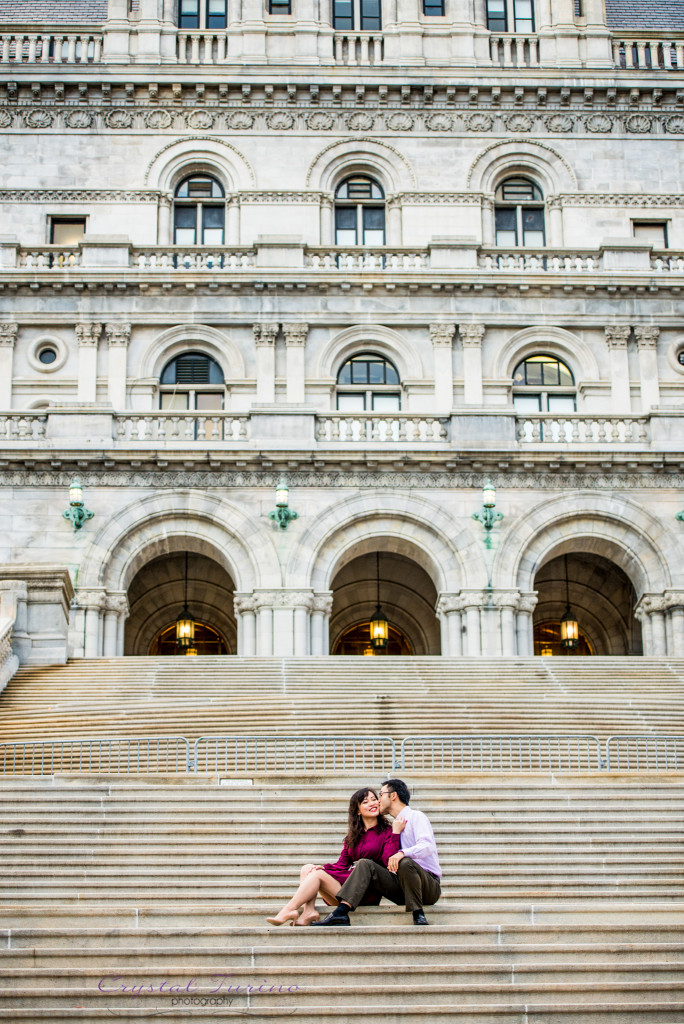 This archway is amazing!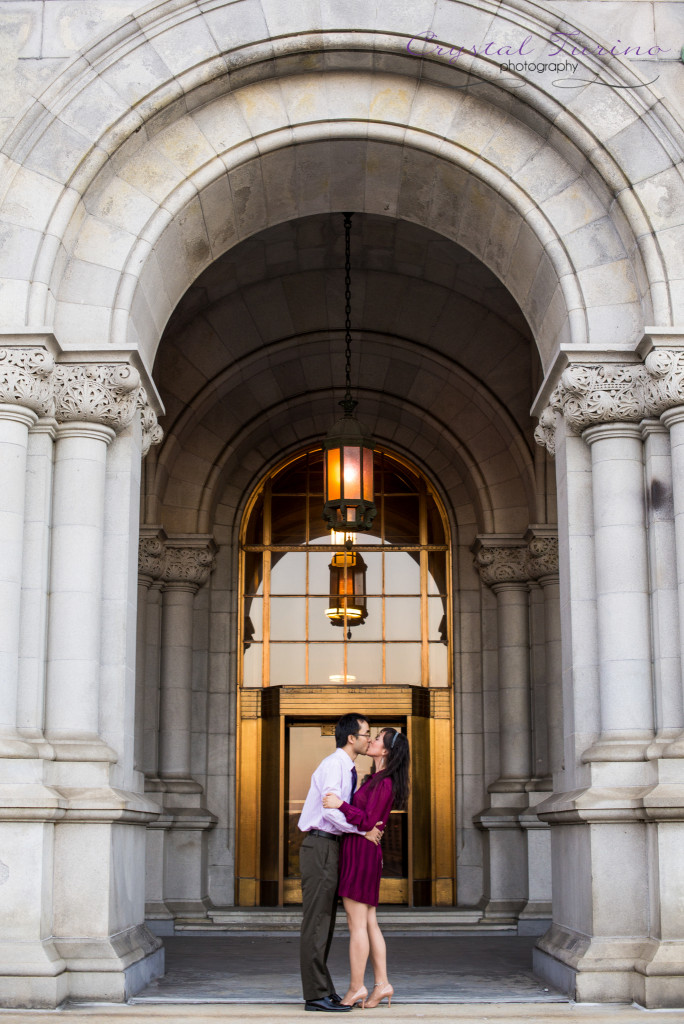 But, this one is probably my favorite shot of these two. So romantic!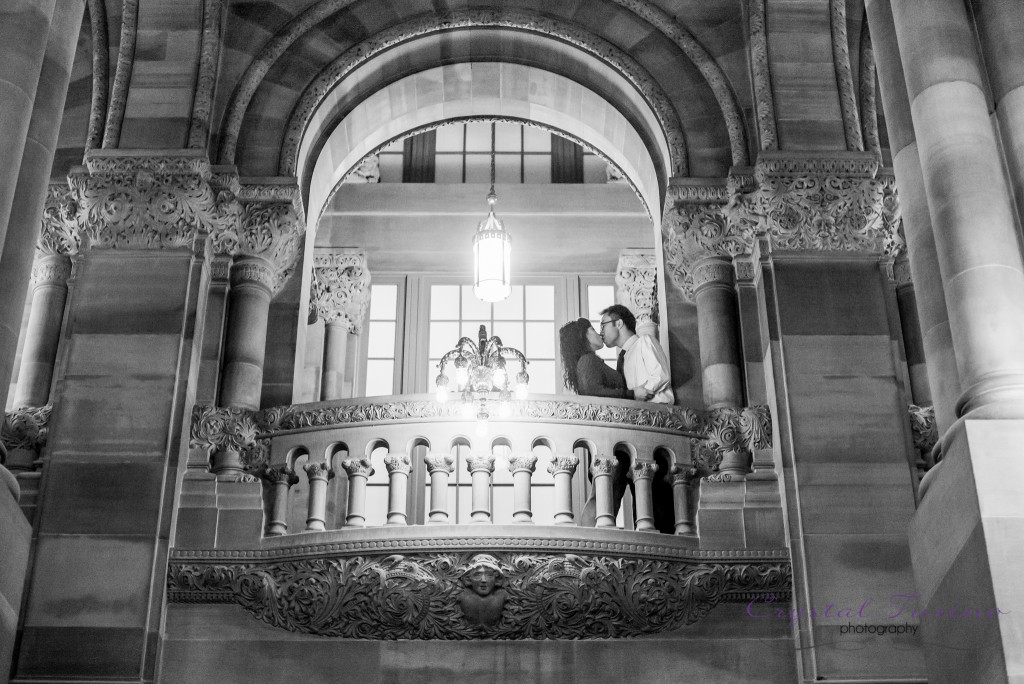 I had such a great time with these two, and look forward to working with them again in the future!