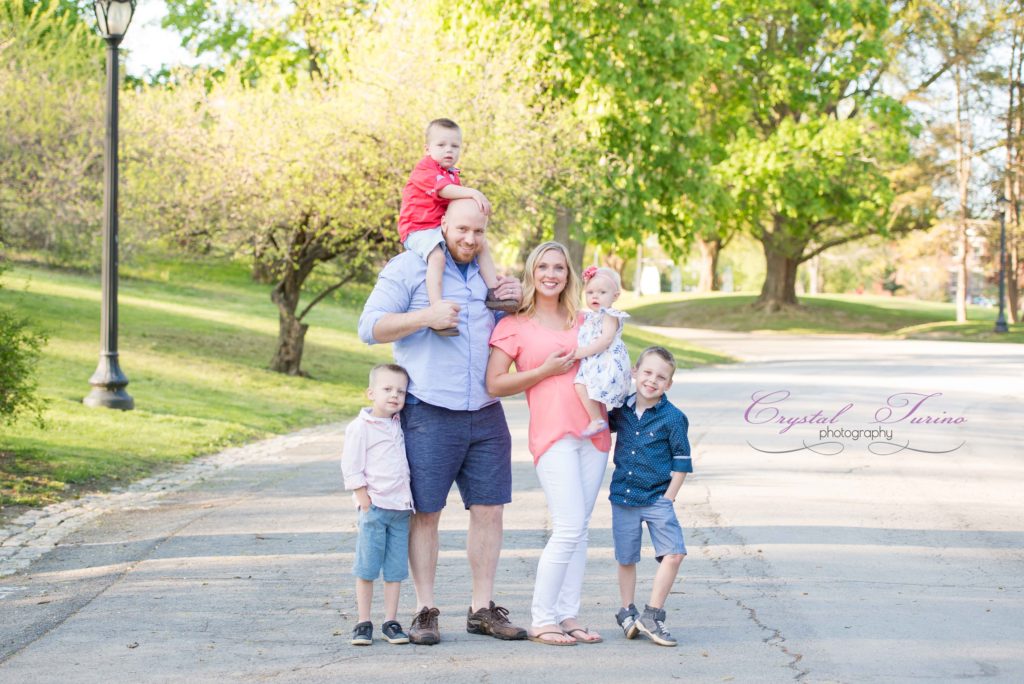 This is my best friend's family. I have known these guys for so long, and I remember when it was just the two of them. Now they're a family of 6! We went down to the gorgeous Washington Park in Albany, NY on a Spring evening to do a family portrait session. I kinda love being able to help with wardrobe so everyone's outfits all go together nicely, without being to "matchy". These guys rocked the coral and blue color scheme!
I love this shot…look at the way the little boy next to his mom is looking up at her with a smile. So sweet!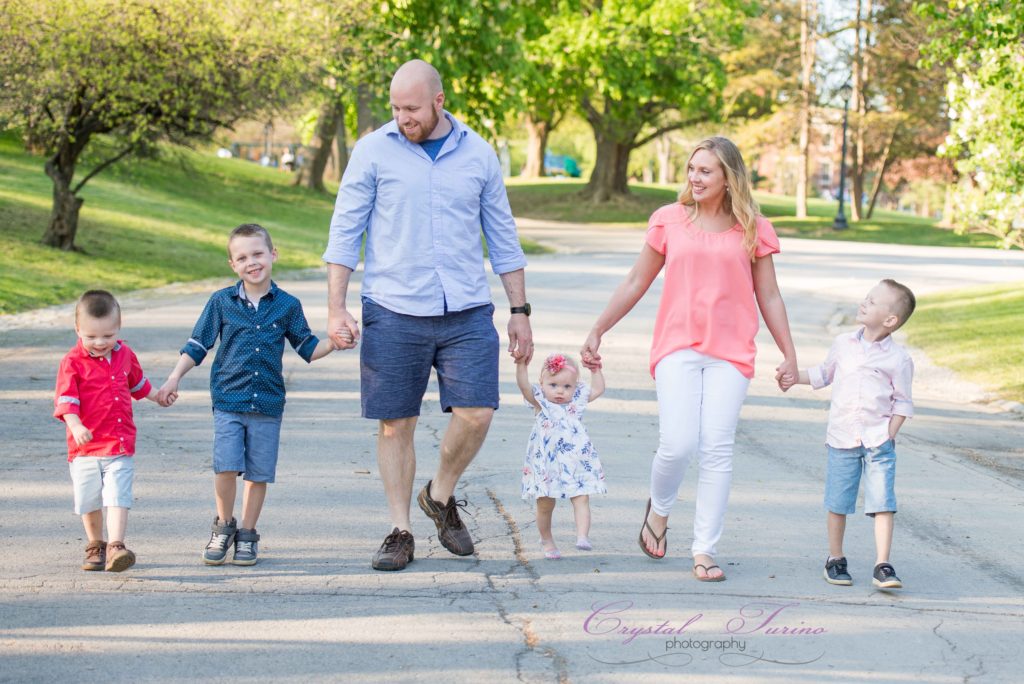 Siblings! The little guy with the tongue out is too adorable.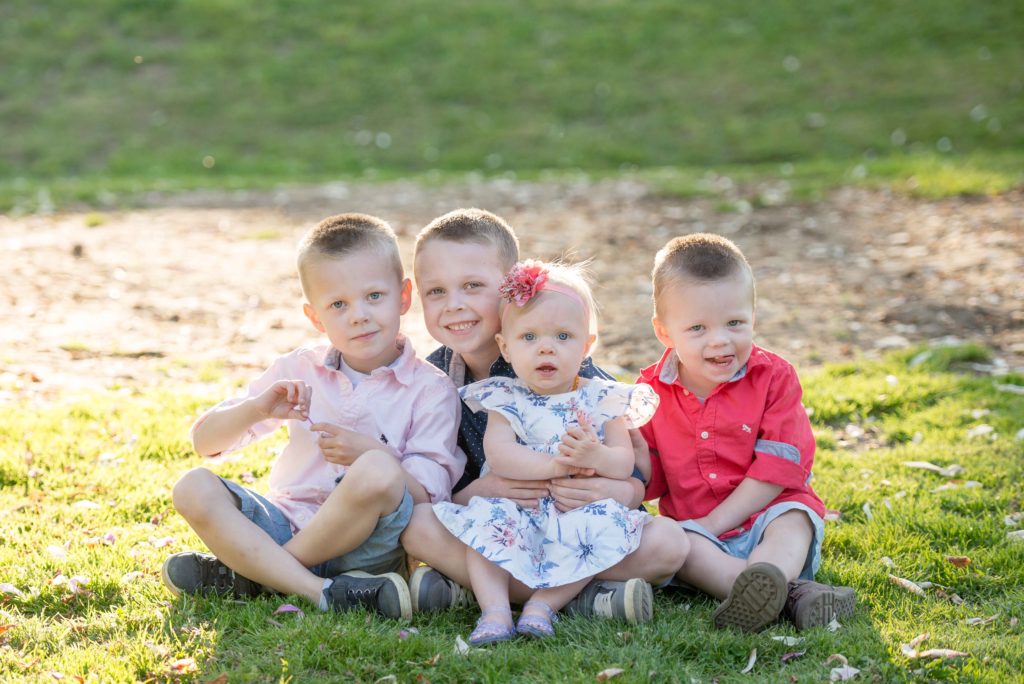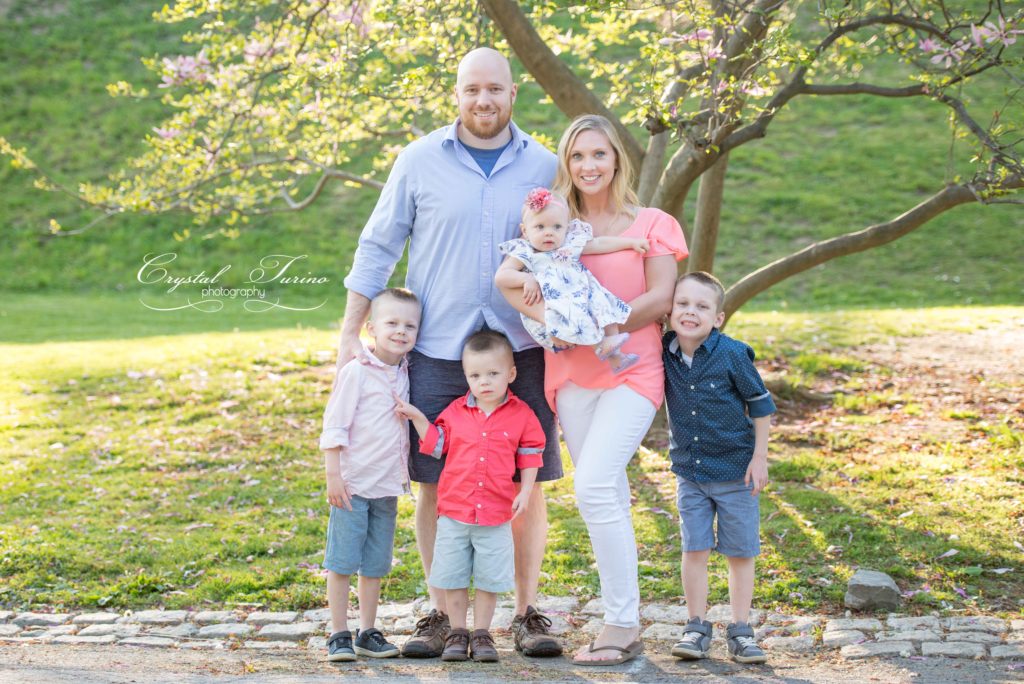 So much personality!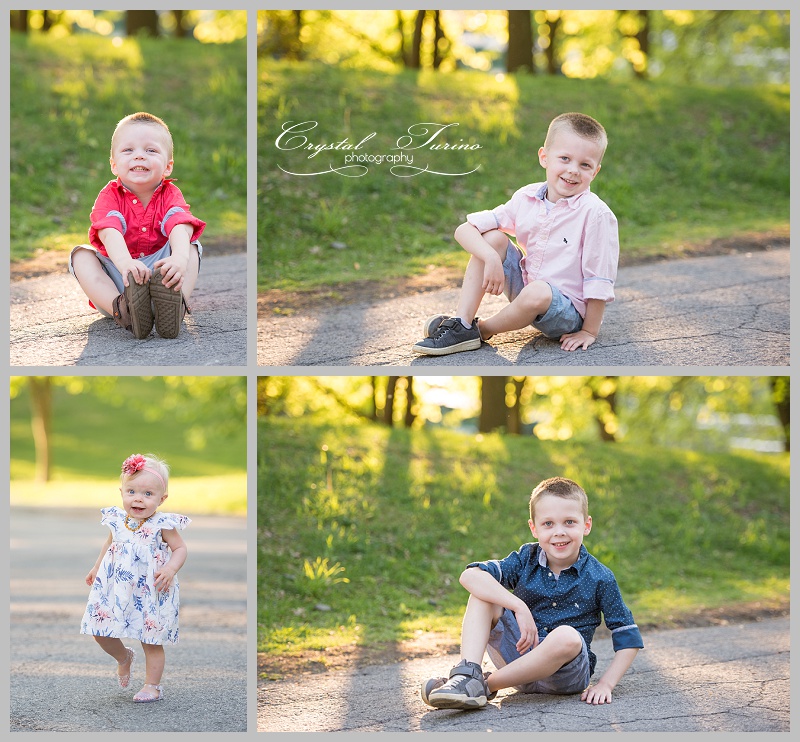 Remembering where it all started….I always offer to include some photos of just the parents!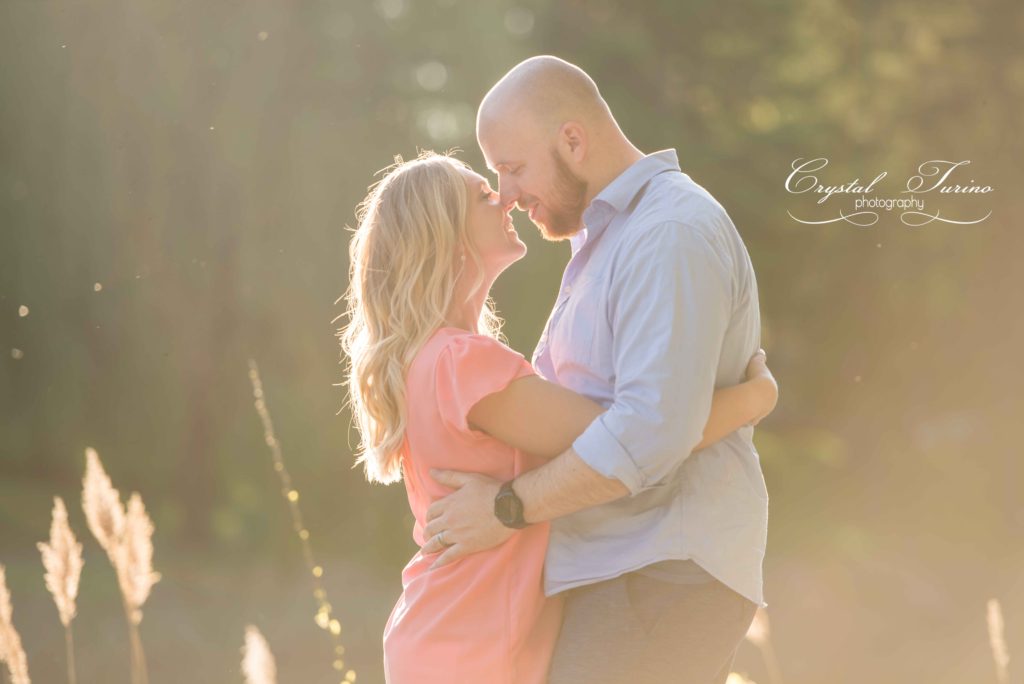 We had such a fun time creating images this family will be able to cherish. Family portraits are so important!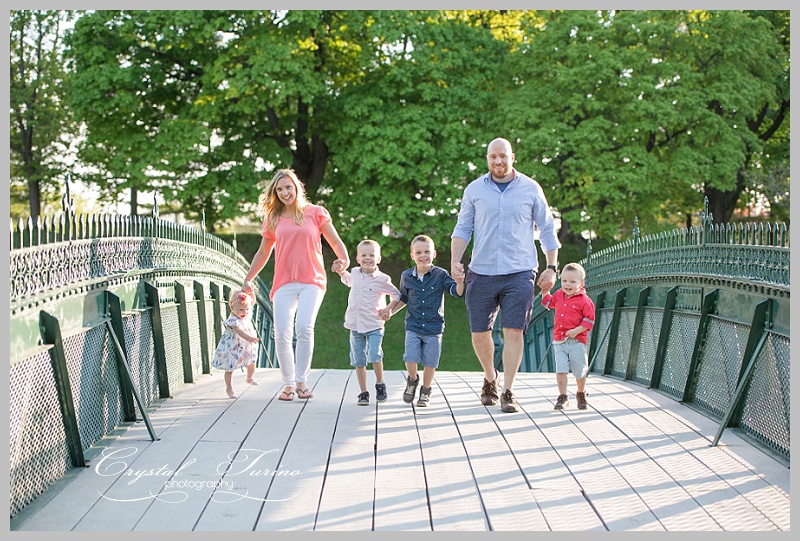 Looking to have a professional family photography session of your own? Albany NY family photographer Crystal Turino Photography is located in the East Greenbush area. She offers custom maternity, newborn, children and family portraits throughout the Capital District. Contact her today to receive more information regarding your own custom portrait session: contact
Be sure to check out more gorgeous family portraits here. Portraits of babies and children can be found here. Maternity images can be found in the maternity portfolio.