I was super excited to meet this sweet little 4 day old baby girl! She came along with her parents and brother to the studio for a newborn photography session. We chatted about the colors her parents would enjoy seeing in the images, and we created some beautiful portraits of baby and family. I just love seeing a baby girl surrounded by floral designs! This set was one of my favorites. The purple and turquoise looked so nice together!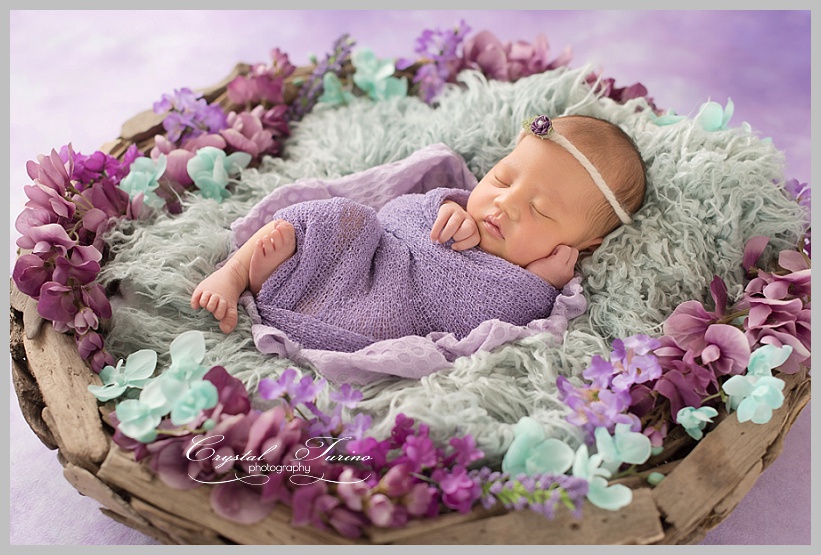 Mama asked if we could use our crown prop, so of course we obliged for her little princess!

This pink bonnet looked so sweet on her, too!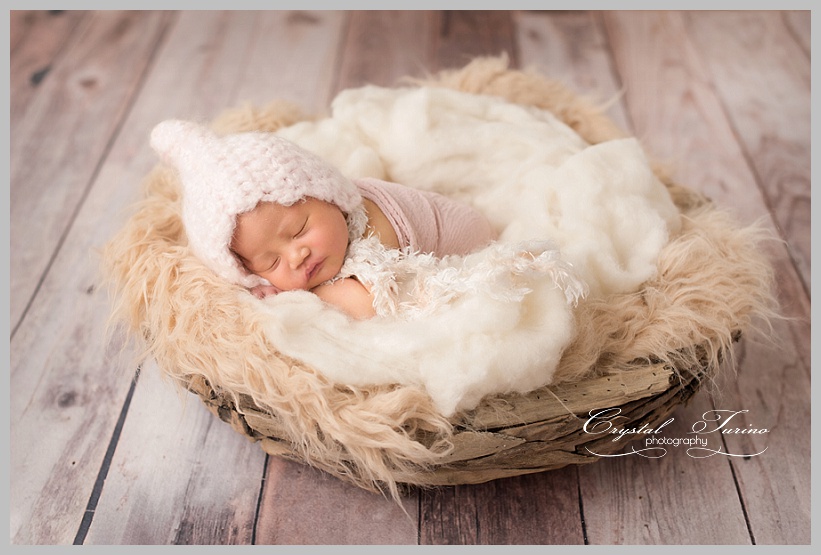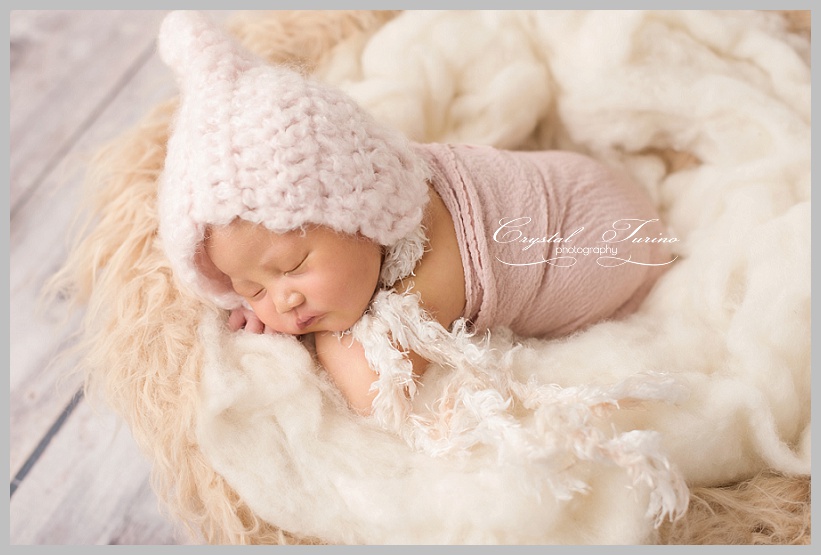 This headband and blush pink wrap set was another one of my favorites.

A sweet little girl all tucked in. Goodnight, little one.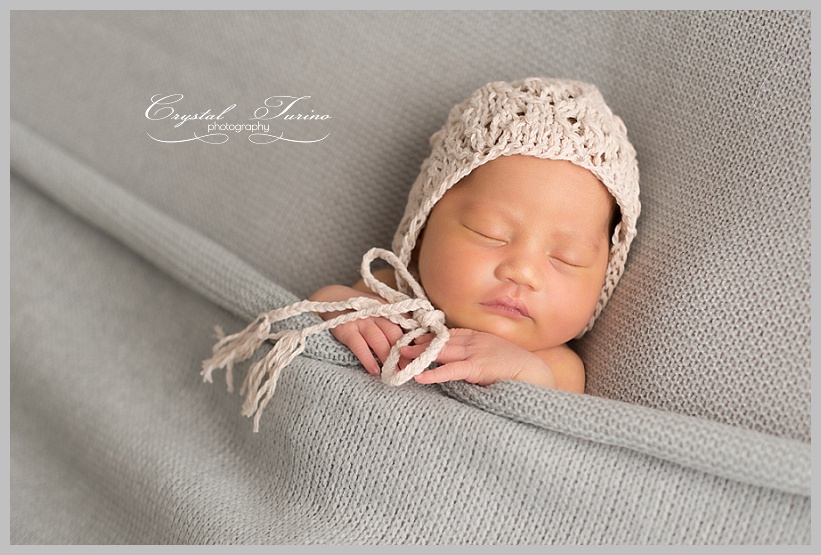 Her parents loved the idea of using a gray and yellow color scheme, so we created this adorable set. Reminds me of sunshine and warmth!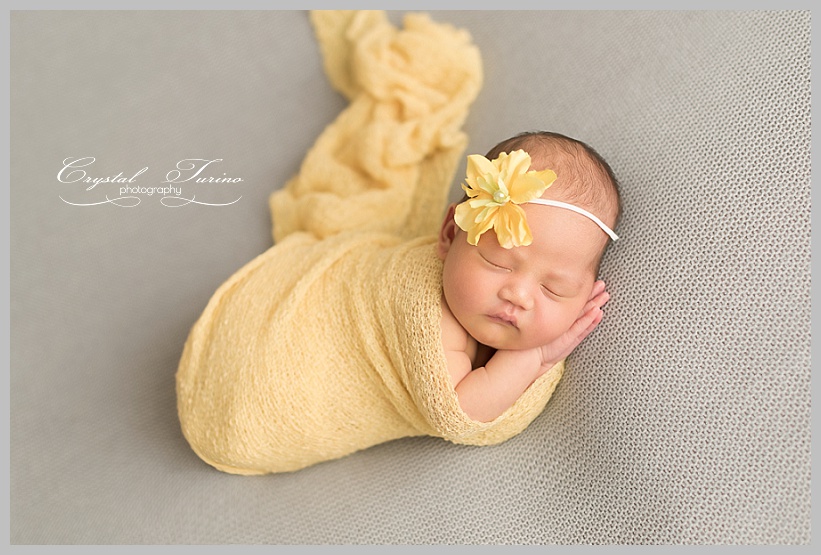 Is there anything cuter than baby feet?!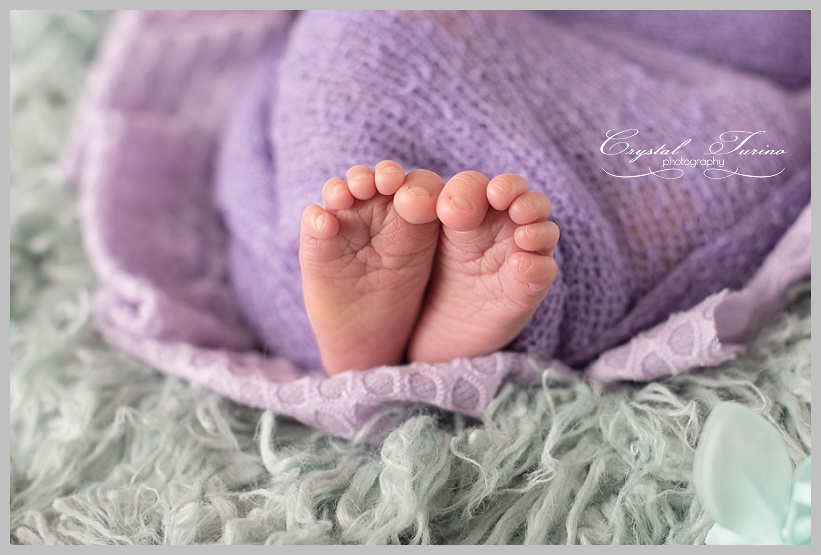 Family portraits during a newborn session are some of my favorite images to create! The new family all together just melts my heart!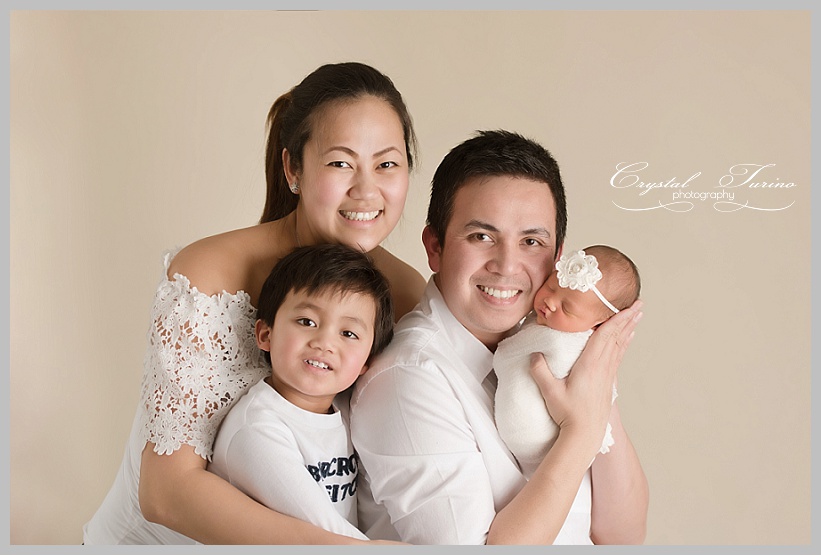 The parents with their new baby girl. So much love!

Sibling images are so adorable! Just look at this big brother with his little sister. He is so happy.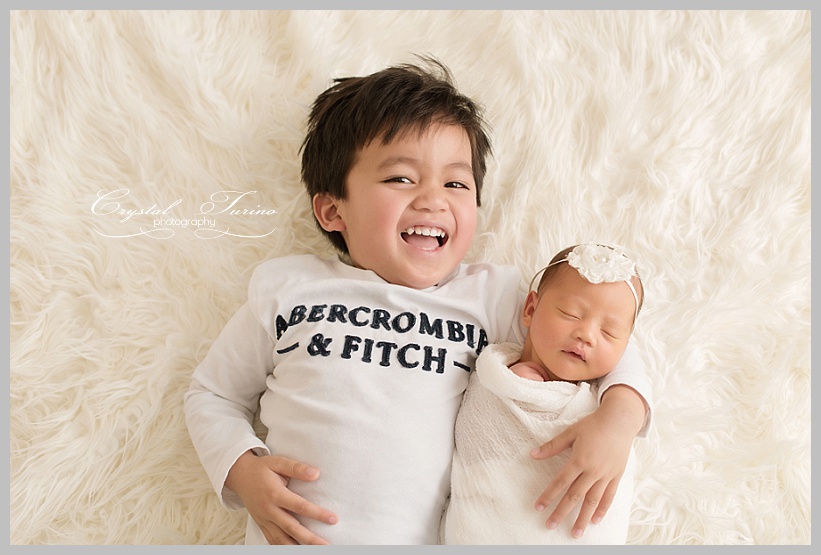 I had a fantastic time capturing this little girl, and her loving family!
Looking to have a professional newborn photography session for your own little one? Albany NY newborn photographer Crystal Turino Photography is located in the East Greenbush area. She offers custom maternity, newborn, children and family portraits throughout the Capital District. Contact her today to receive more information regarding your own custom portrait session: contact
Be sure to check out more adorable little newborns, babies and children here. Maternity images can be found in the maternity portfolio. Albany NY family photography can be seen here.