We had so much fun celebrating this little girl's 1st birthday with a Valentine's Day themed cake smash photo session at the studio! We begin every cake smash session with some adorable, less messy portraits before we bring out the good stuff. I loved her in the bright colored polka dot set with her sweater to match it perfectly, but I also loved the gold and cream set with her birthday romper. Such great choices! She was all smiles, and showed off her ability to be adorable in every photo.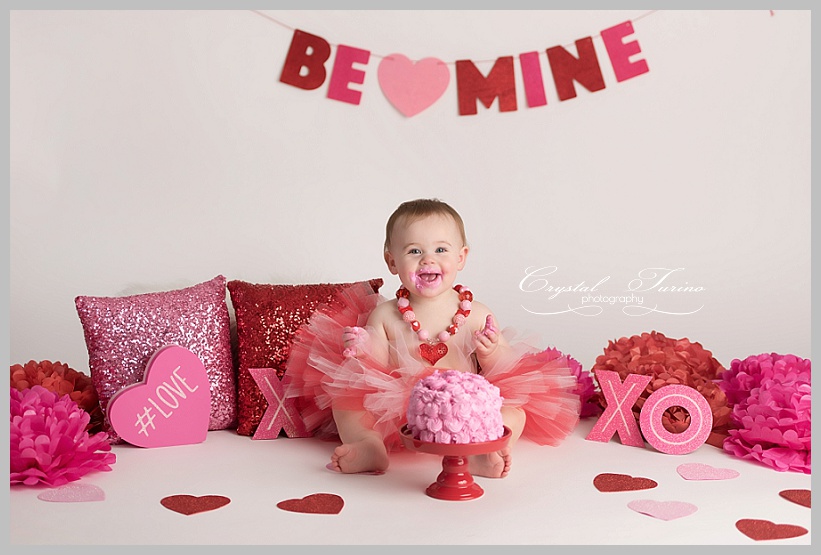 Those fun polka dots, and those adorable baby feet!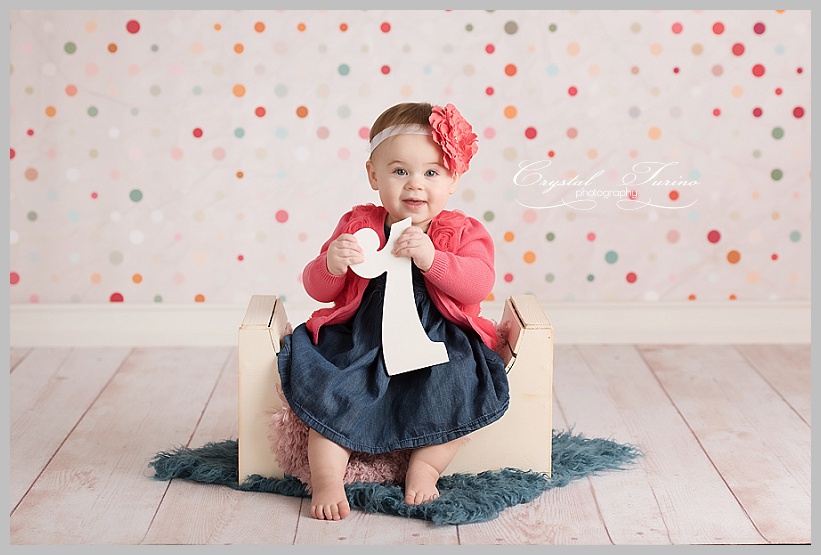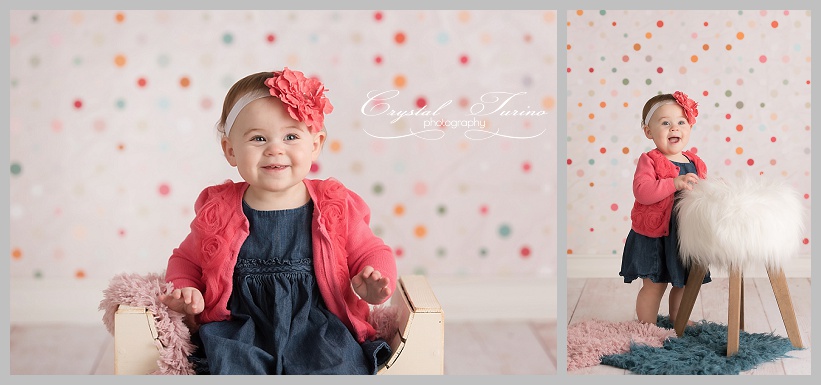 I LOVE this set! Her birthday romper looked so cute in the gold and cream dots backdrop.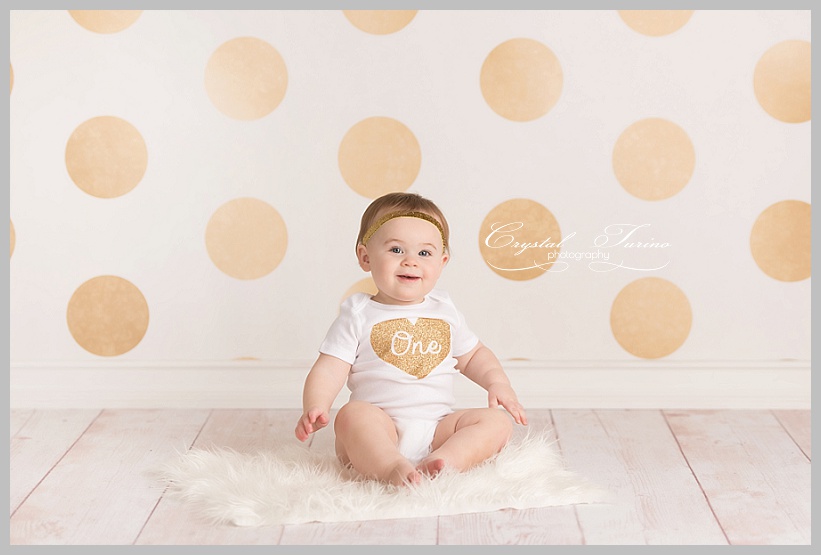 On the move here, about to crawl away! Still super happy, though.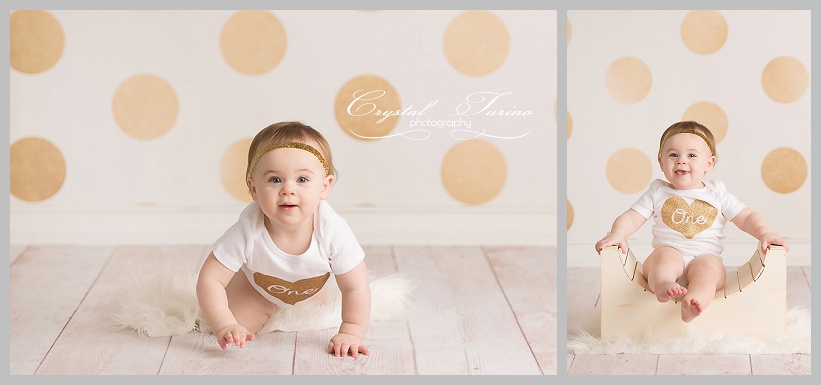 Then we brought out the cake smash set. She enjoyed the taste of the frosting, and had a great time digging in. This face she made is beyond cute!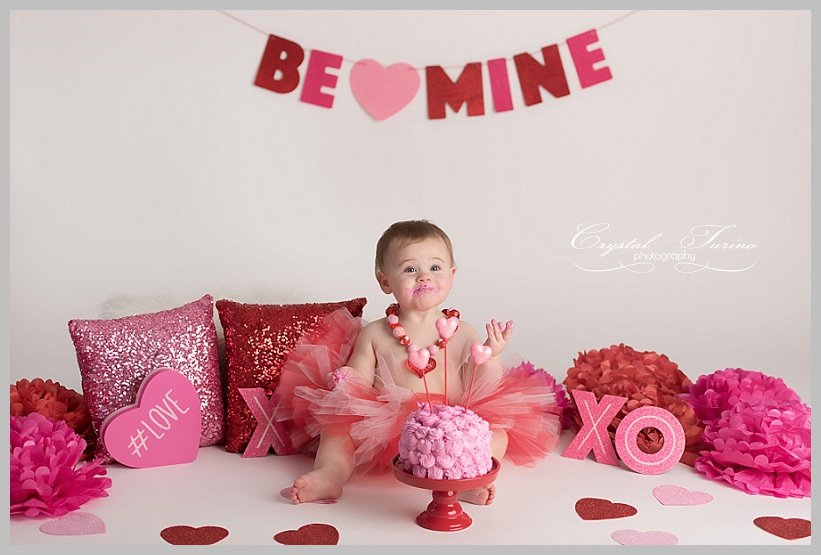 Fist full of frosting. Yum!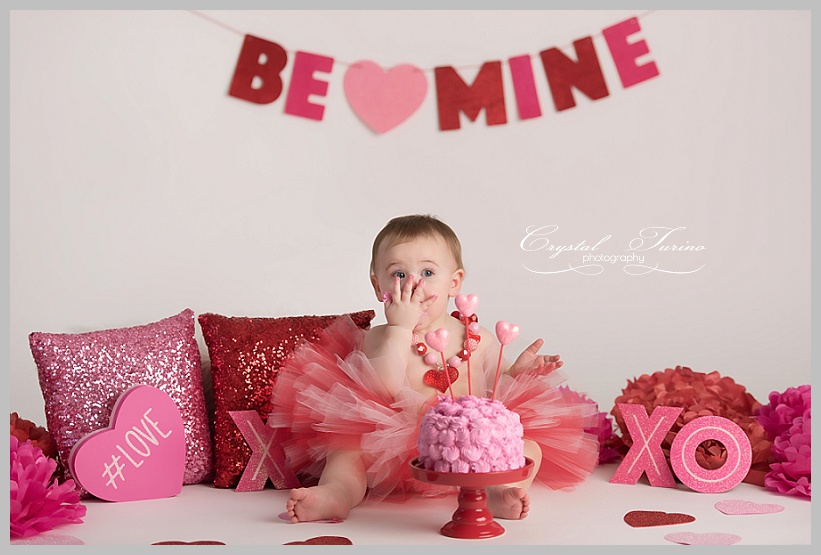 I had a lovely time capturing this little sweetie's first birthday session!
Looking to have a professional newborn photography session for your own little one? Albany NY photographer Crystal Turino Photography is located in the East Greenbush area. She offers custom maternity, newborn, children and family portraits throughout the Capital District. Contact her today to receive more information regarding your own custom portrait session: contact
Be sure to check out more adorable little newborns, babies and children here. Maternity images can be found in the maternity portfolio. Albany NY family photography can be seen here.