This beautiful couple met with me at Yaddo Gardens in Saratoga NY for their engagement session. It was a warm Summer evening, and we were blessed with some gorgeous golden lighting. They both showed up looking great, and we jumped right into it with some shots by the water. I just love how the sunlight wrapped around them in these shots!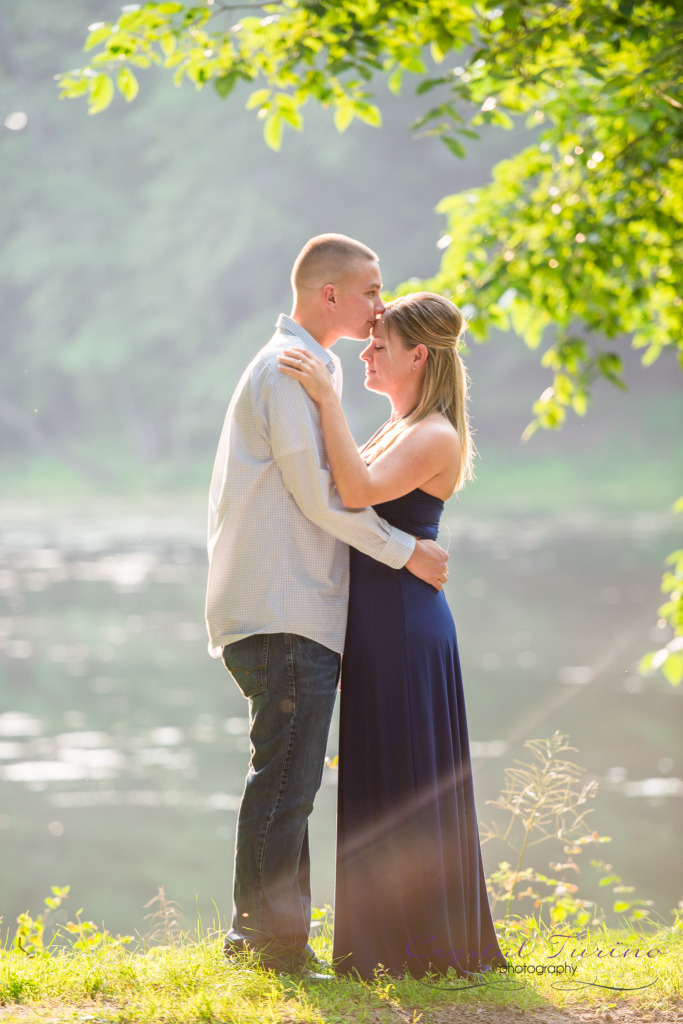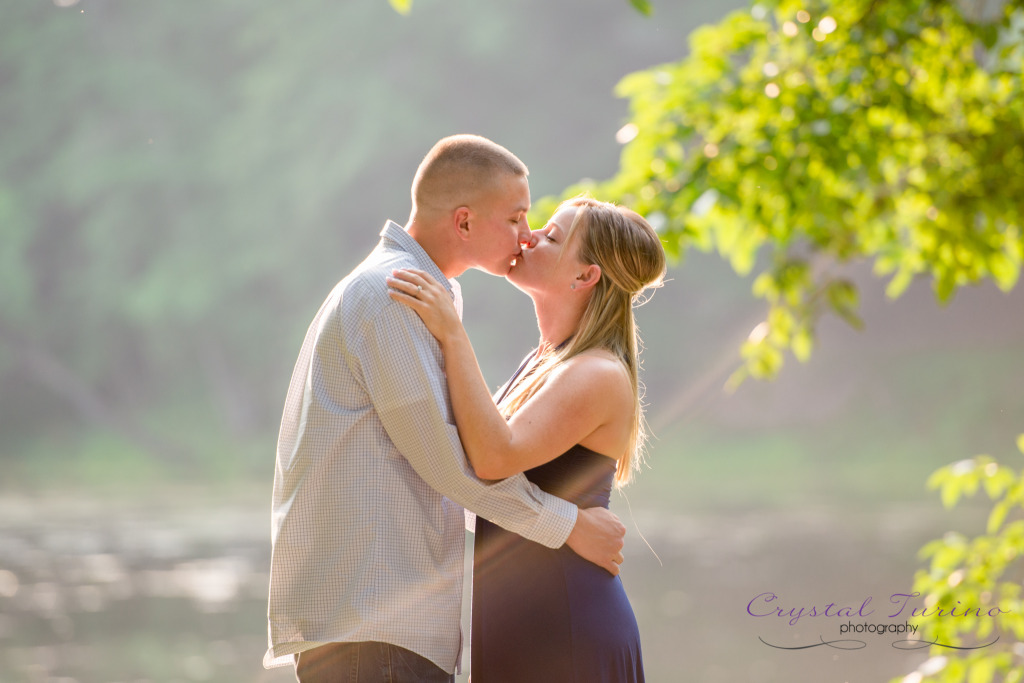 Then we walked over to the front of the beautiful mansion (I like to call it a castle).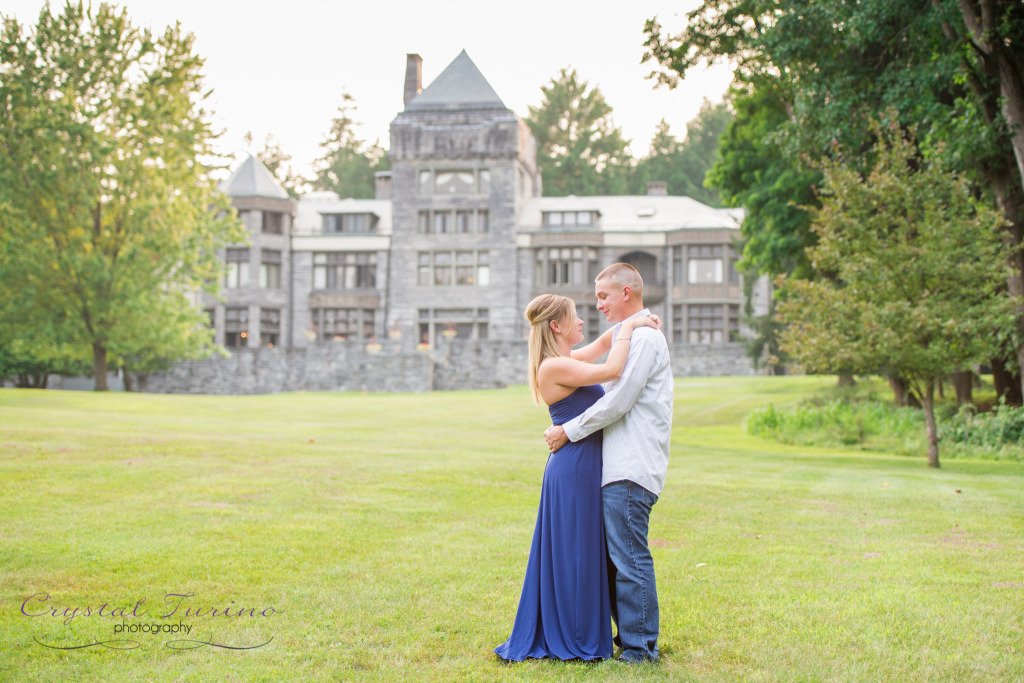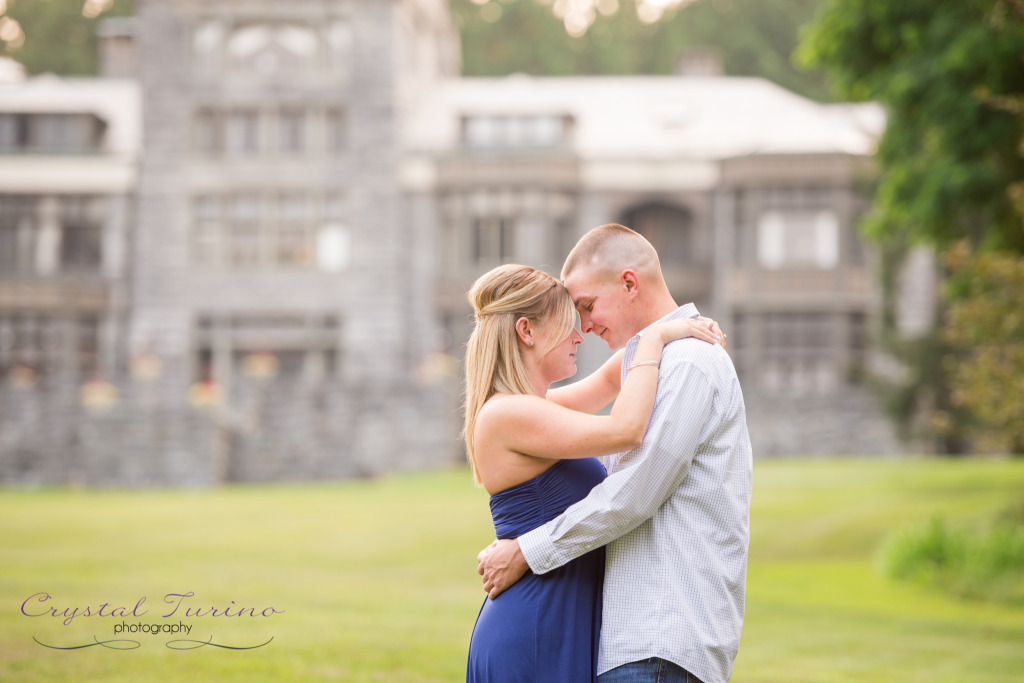 I just love these beautiful white pillars!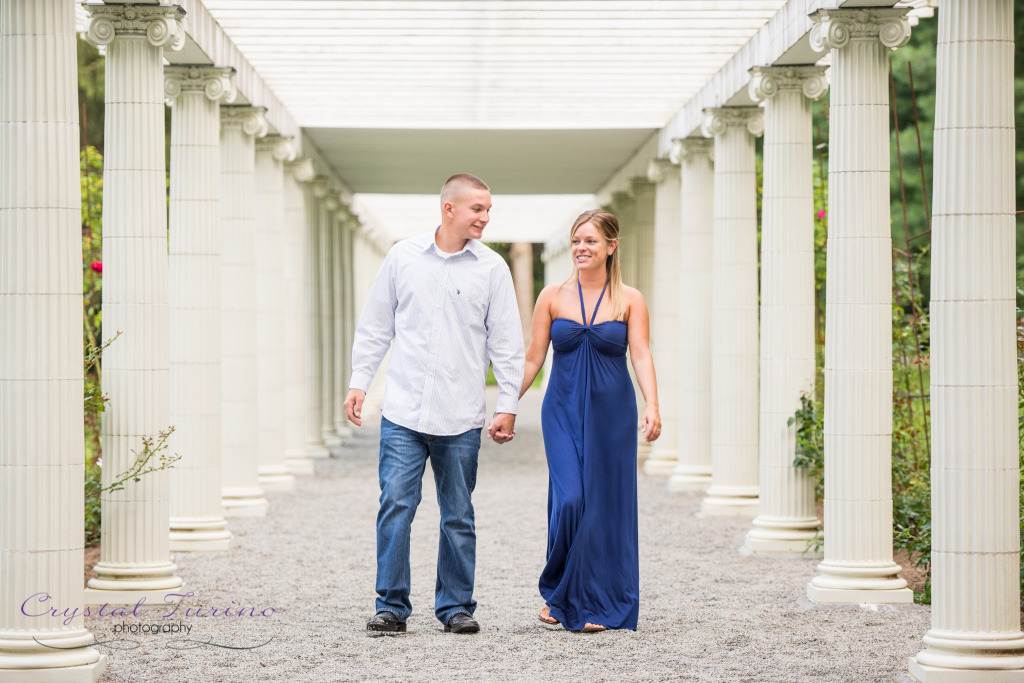 We definitely had to get some shots near the beautiful roses.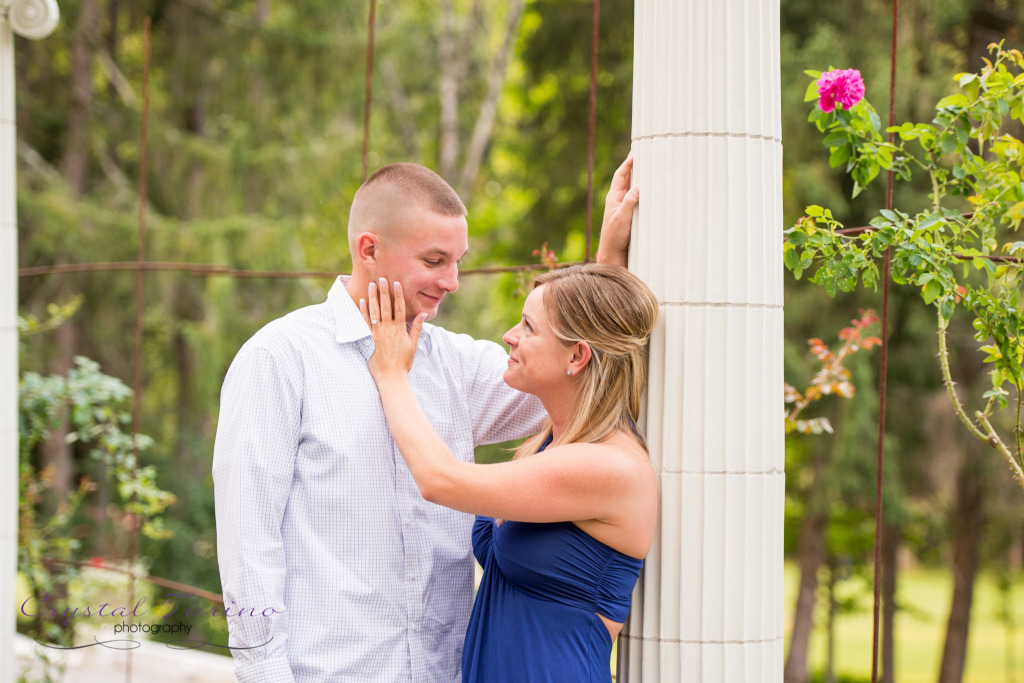 This shot is one of my favorites. So sweet!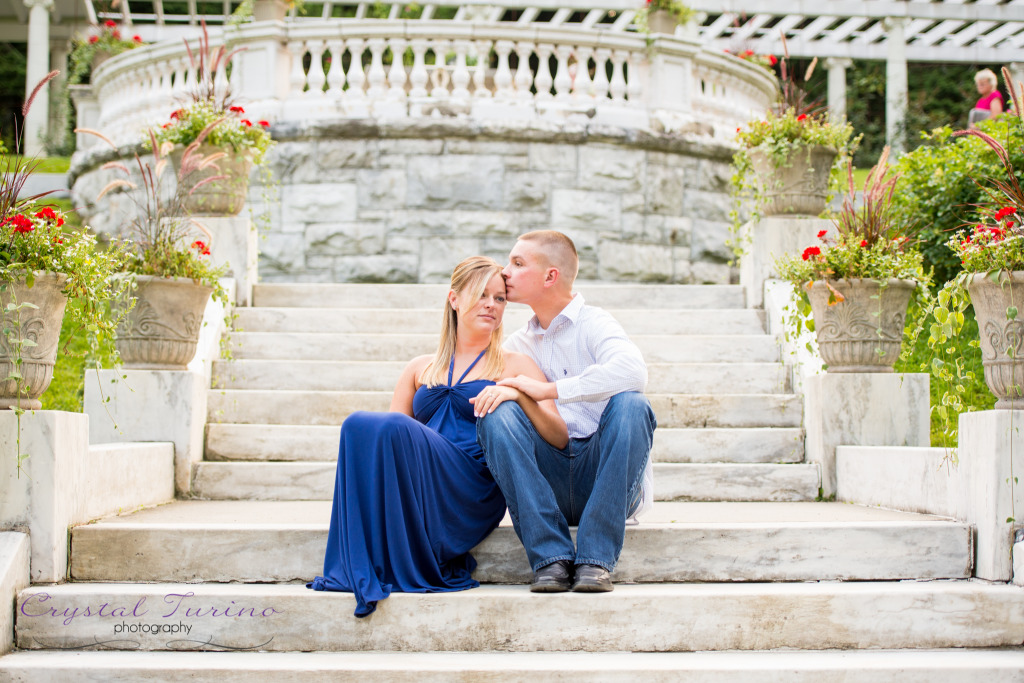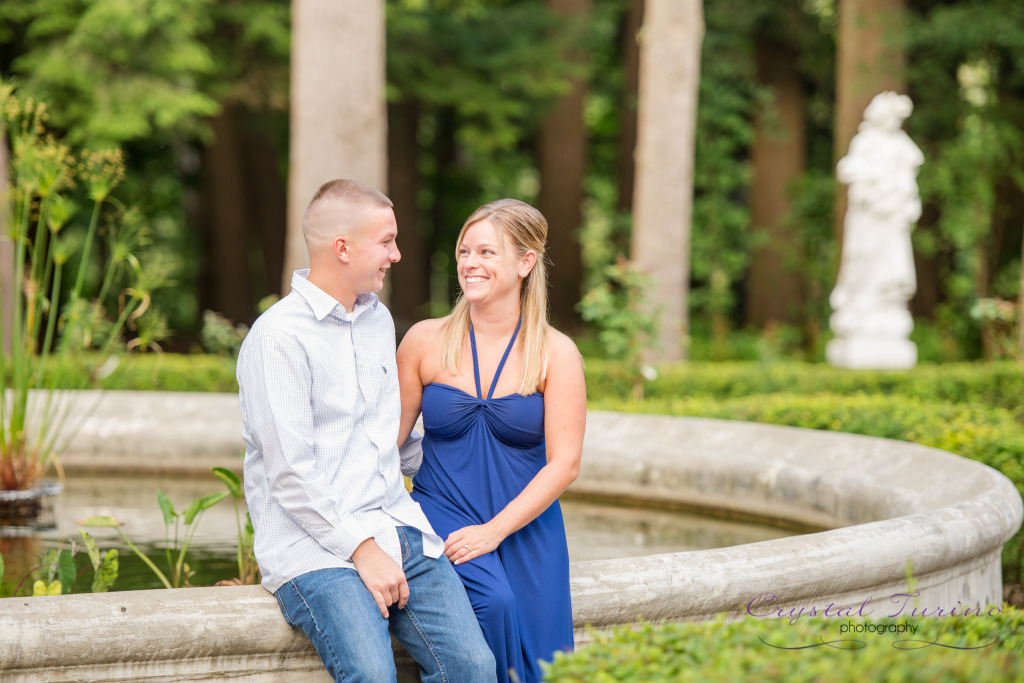 This door is so gorgeous, and Brett did pretty good with his dip!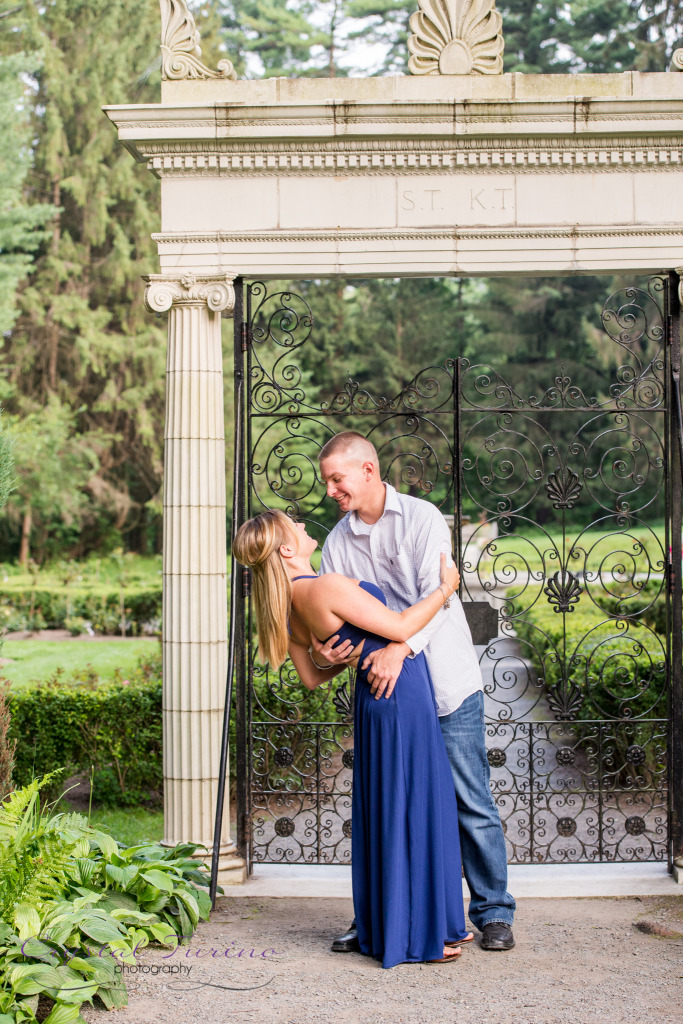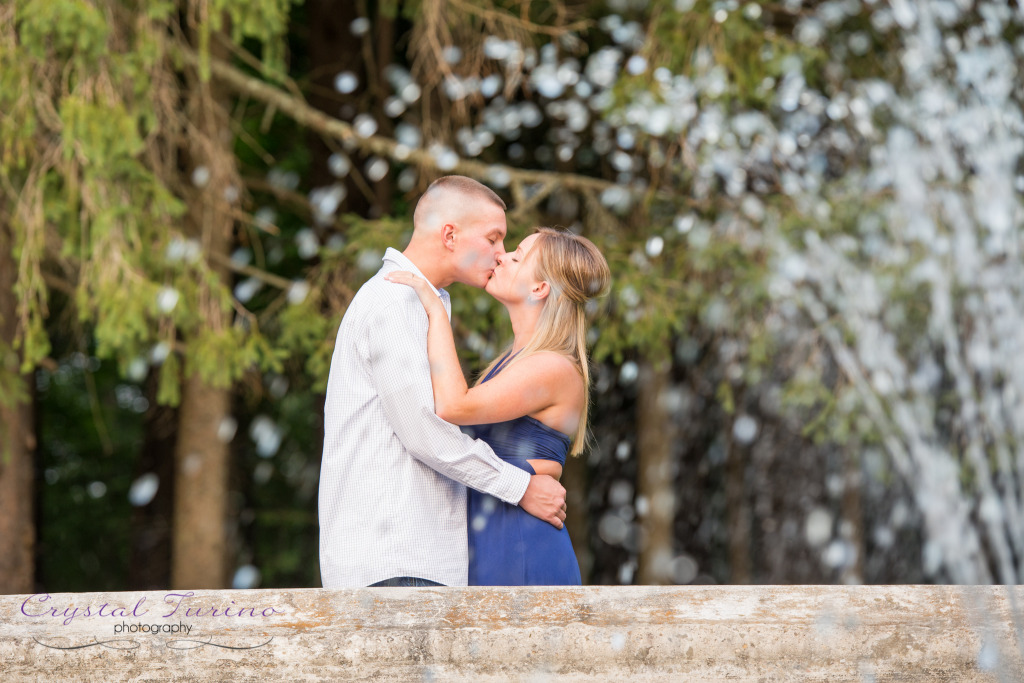 So, as we were shooting their engagement session, a man proposed to his girlfriend right near us! We just had to stop and watch, because it was so adorable! Talk about super romantic. I will have the honor of photographing Andrea and Brett's wedding this September at the Franklin Terrace in Troy, NY. Can't wait!