I met up with Erin and Dan last year to discuss the details of their wedding day. I knew that we would work very well together, and I looked forward to their wedding day, and the chance to photograph another wedding reception at Brown's Brewery in Troy. Love that place!
When I showed up at Erin's hotel room on the day of their wedding, I was greeted by smiling faces. Erin was calm, and her ladies made a great support system. Erin's dress was insanely gorgeous. The blush pink color she chose complemented her skin tone so beautifully. Her bridesmaids wore a lovely navy blue.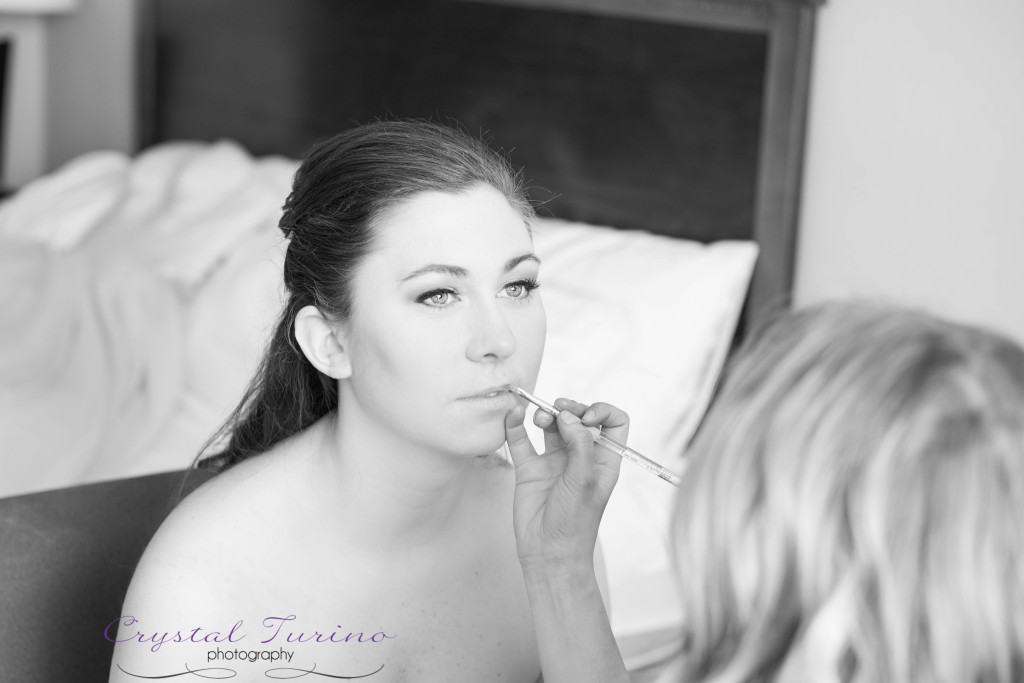 Her shoes were killer! She said she bought them on Etsy.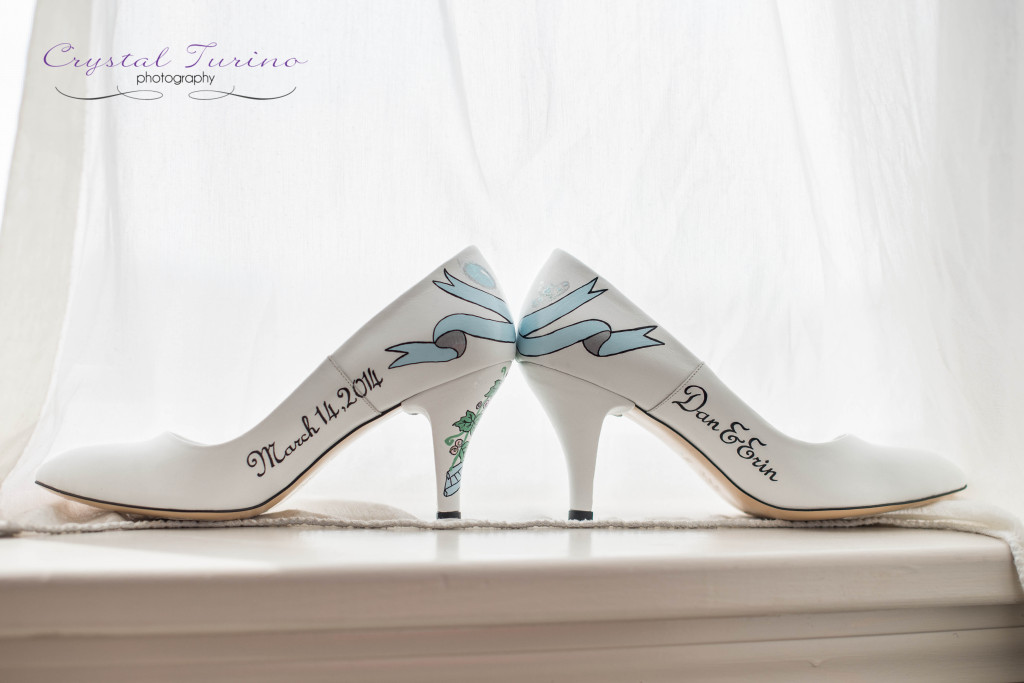 The flower girl was adorable! I just love this photo!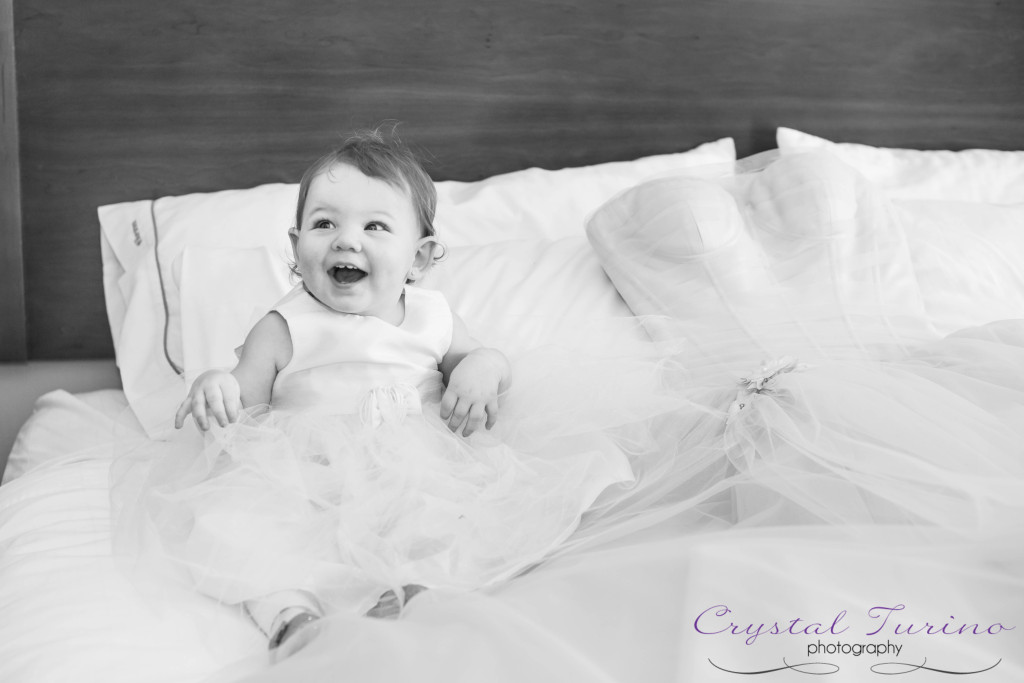 Talk about a beautiful bride!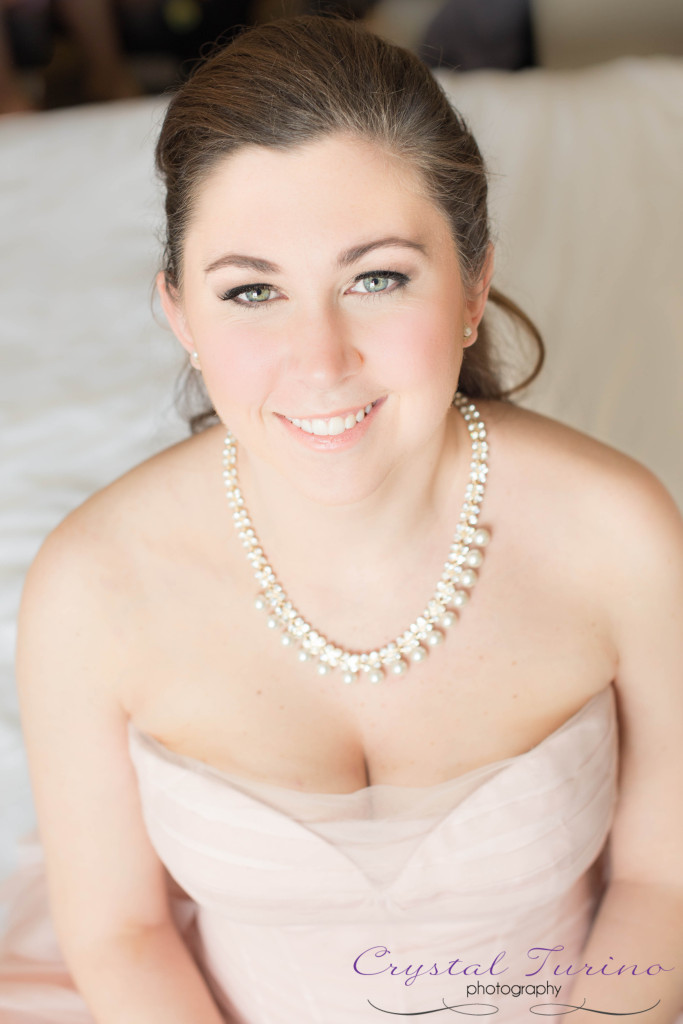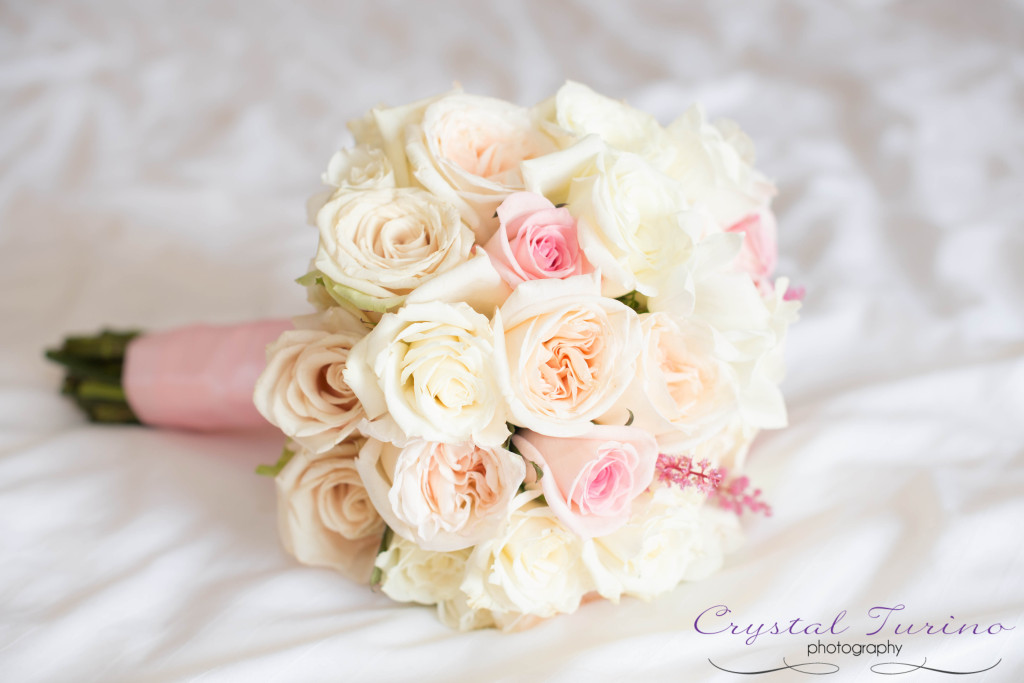 The ceremony took place at St. Mary's of clifton Heights. It was a beautiful Catholic ceremony.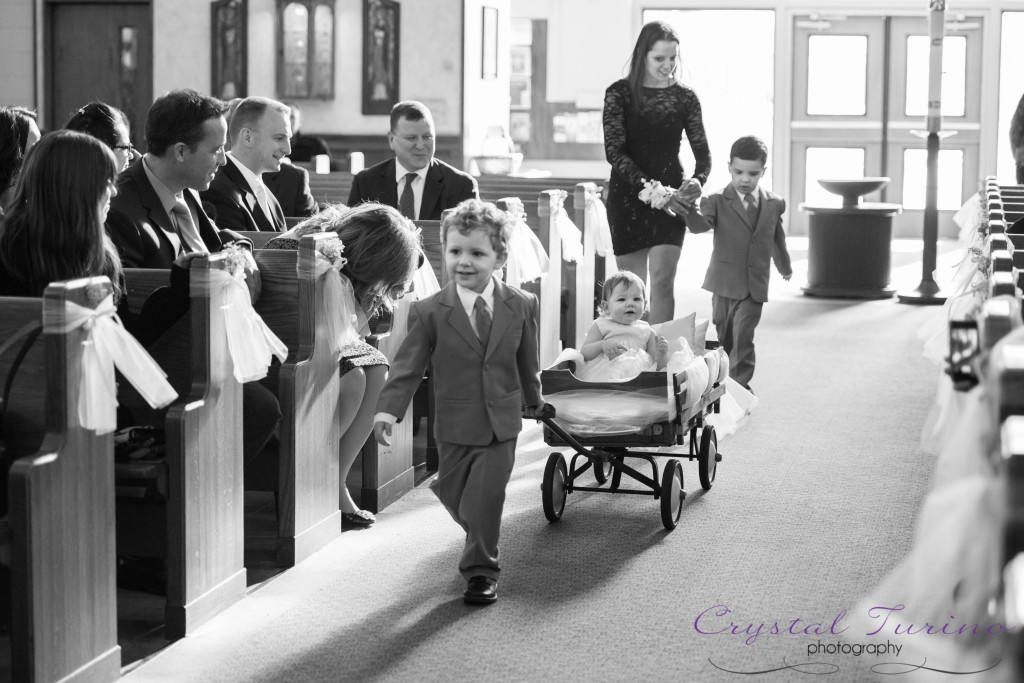 The look on Dan's face as Erin came down the aisle was priceless!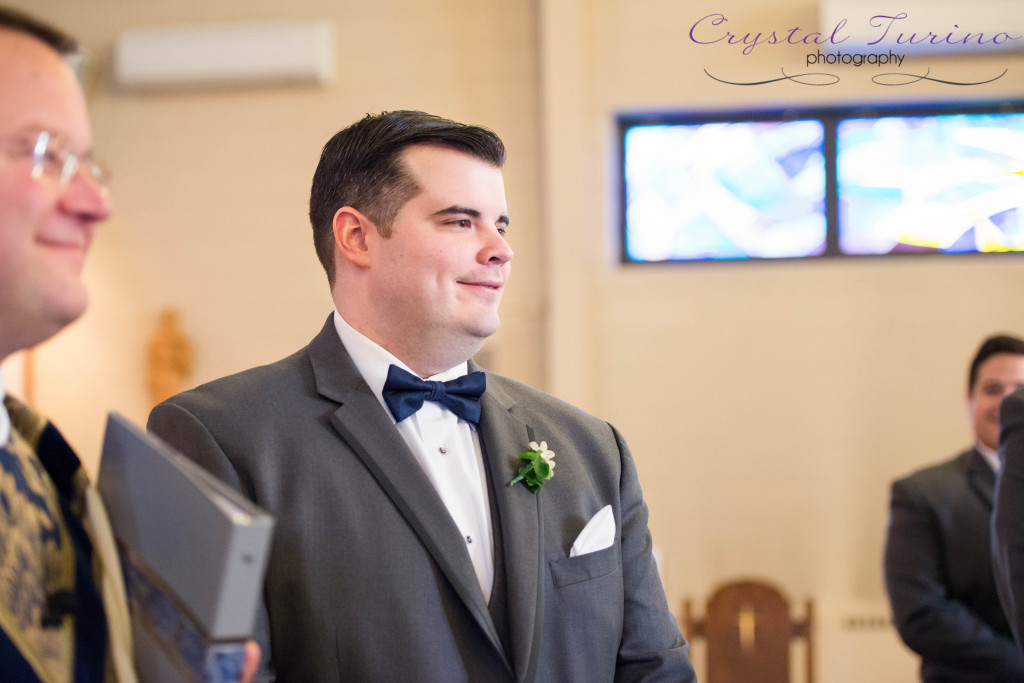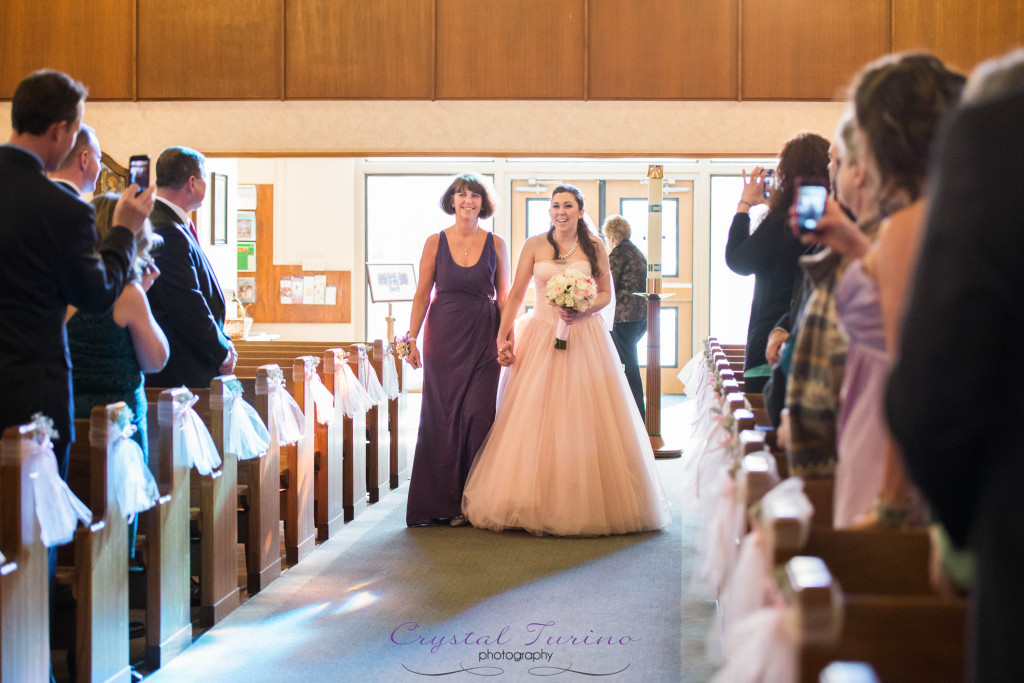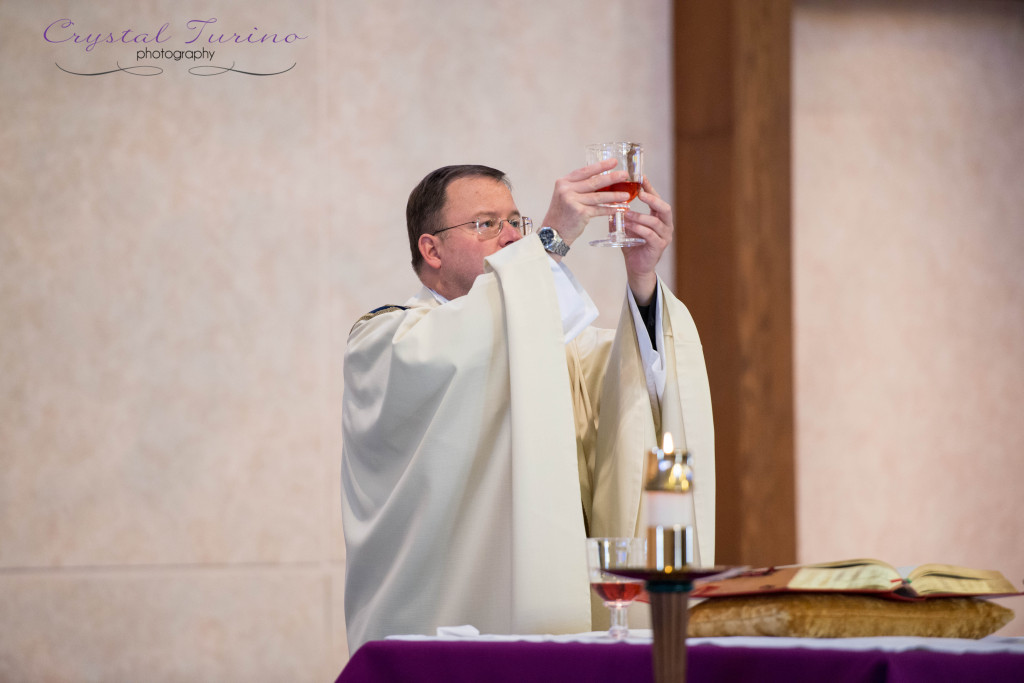 The exchanging of rings…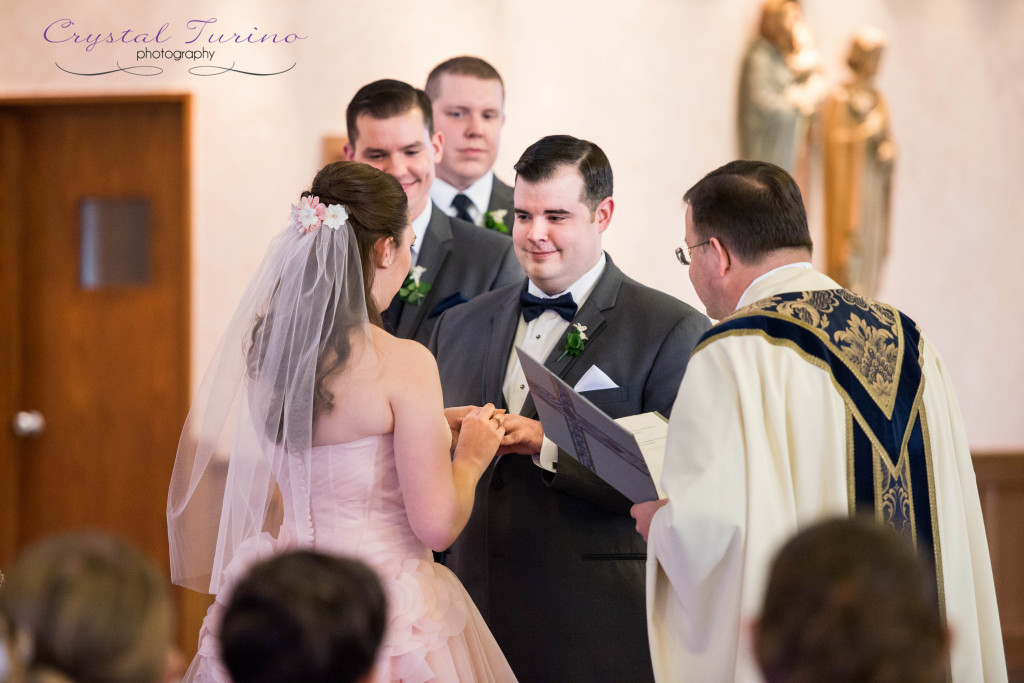 Married!!!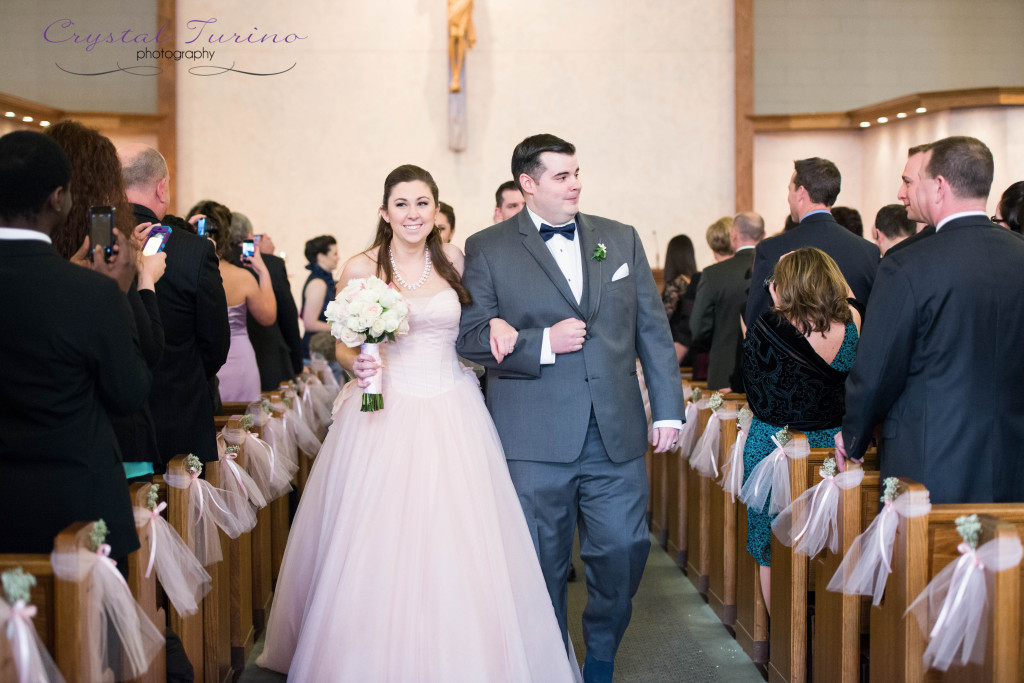 After the ceremony, we went down to the Capitol building in downtown Albany. We did our best to get some photos outside despite the fact that everyone was freezing. They all braved the cold so well!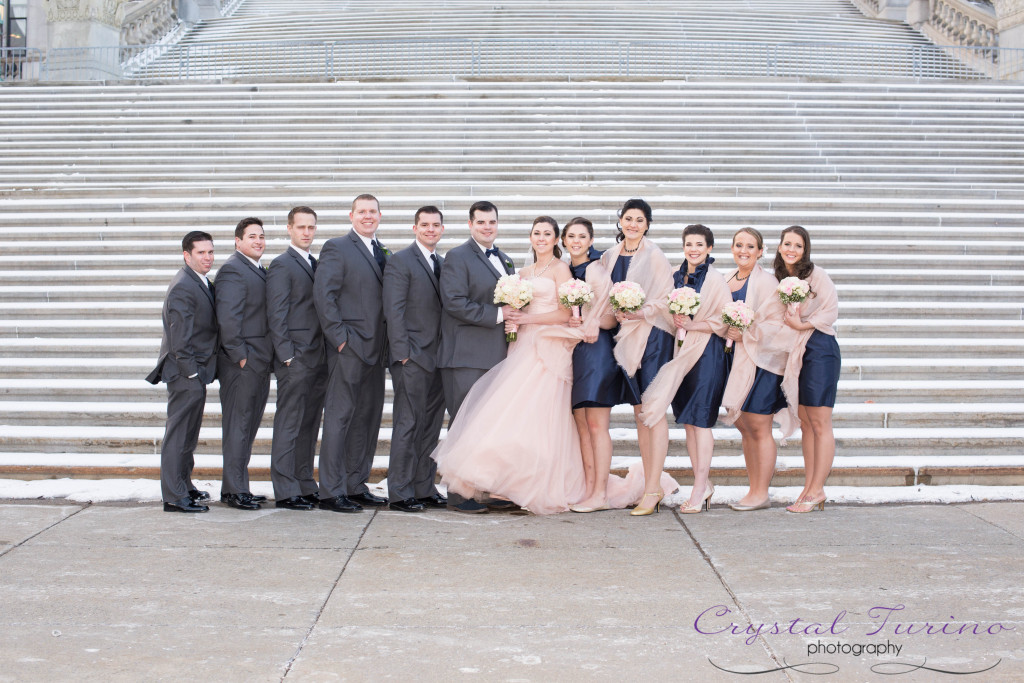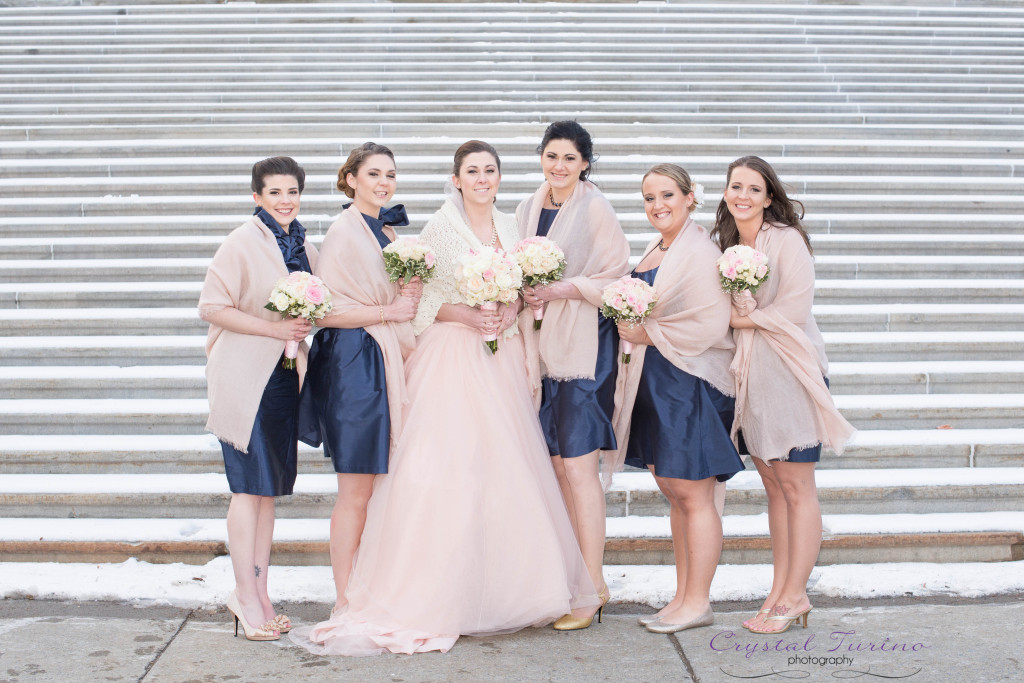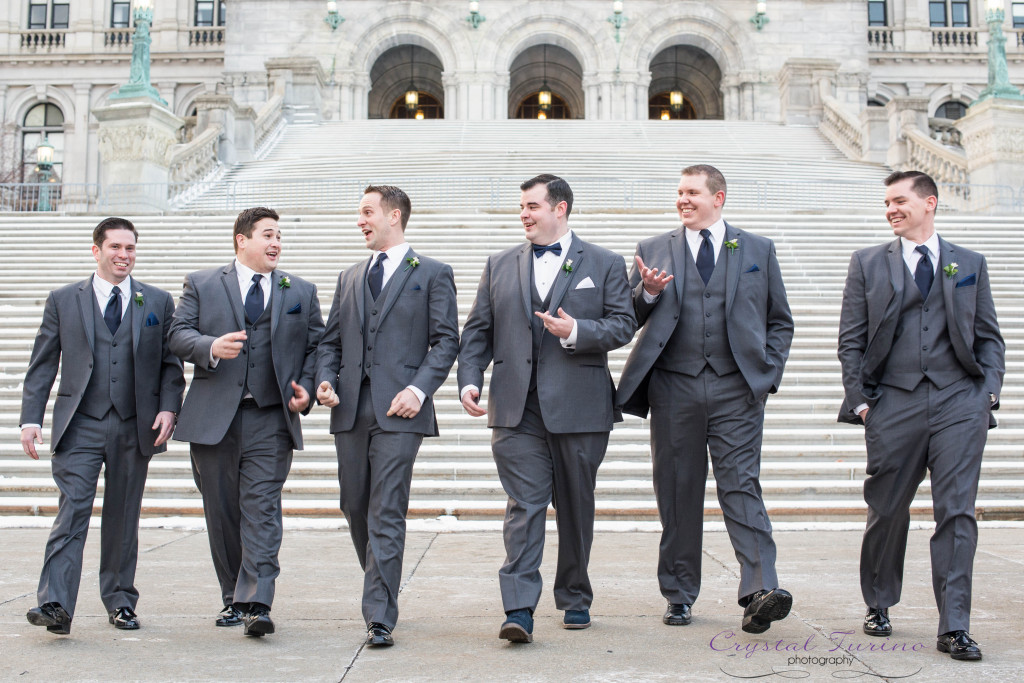 We made our way inside the Capitol building for some photos, and let me tell you, that building is gorgeous! We got some pretty amazing photos of the two of them.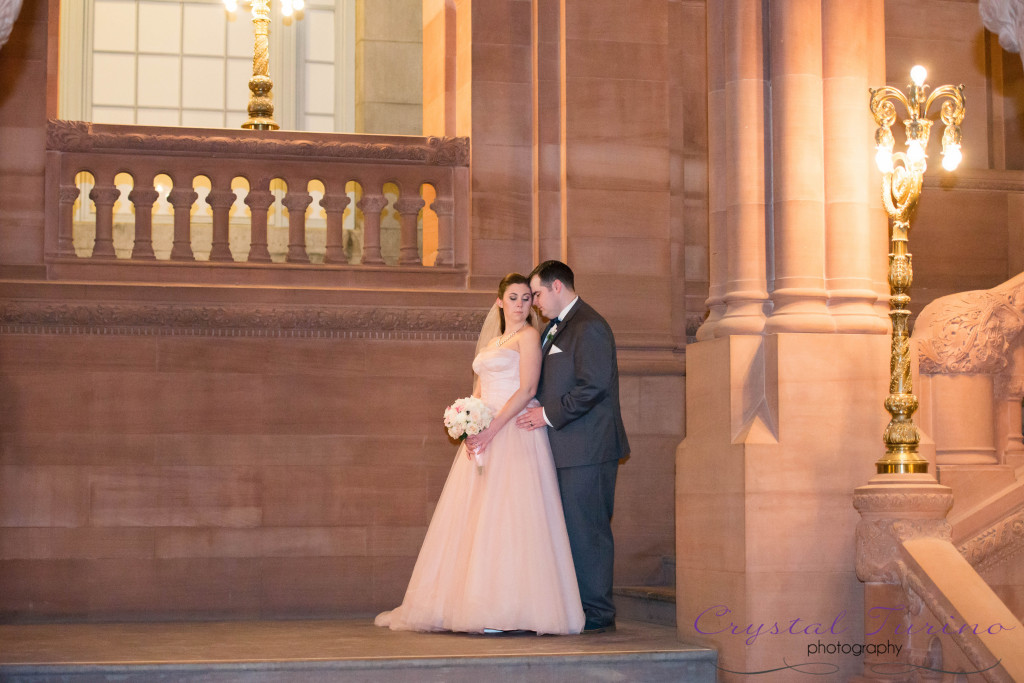 This is my favorite photo of them! Just looks like something right out of a fairy tale!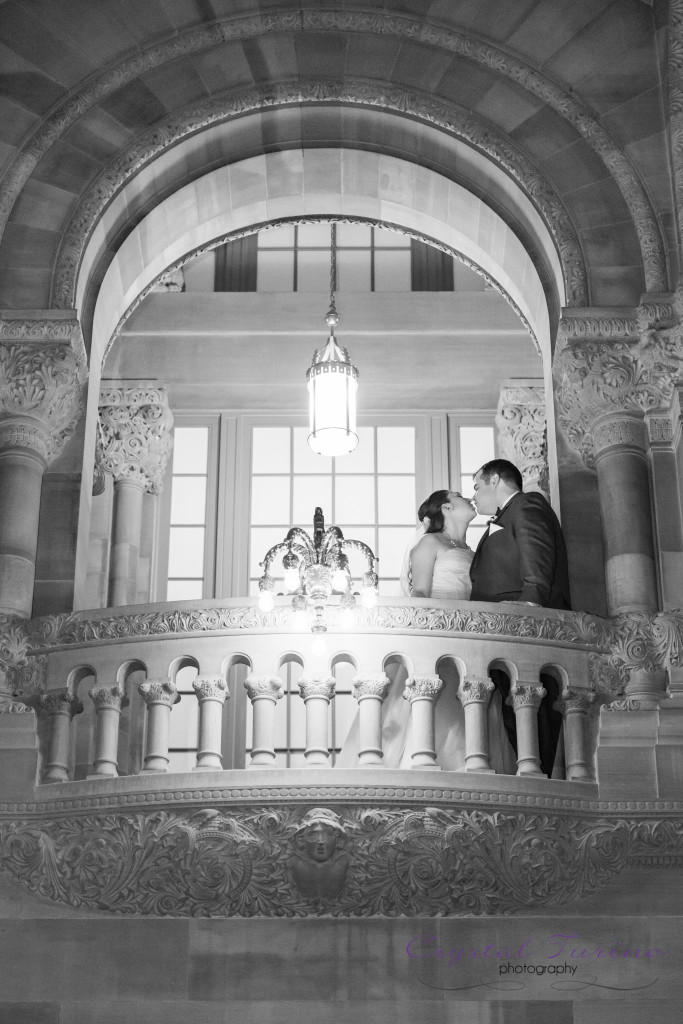 But this one is a close second. We stepped back outside for just a couple more shots…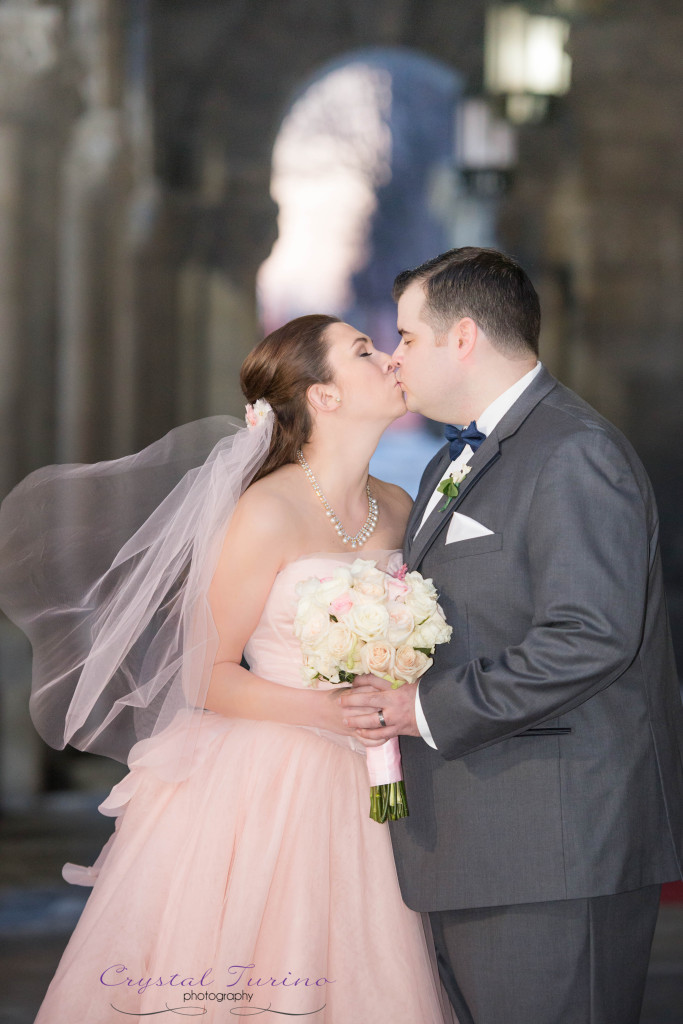 Then, we were on our way to Brown's Brewing – Revolution Hall for the reception. What a lovely venue!
Dan sang to Erin during their first dance. How adorable!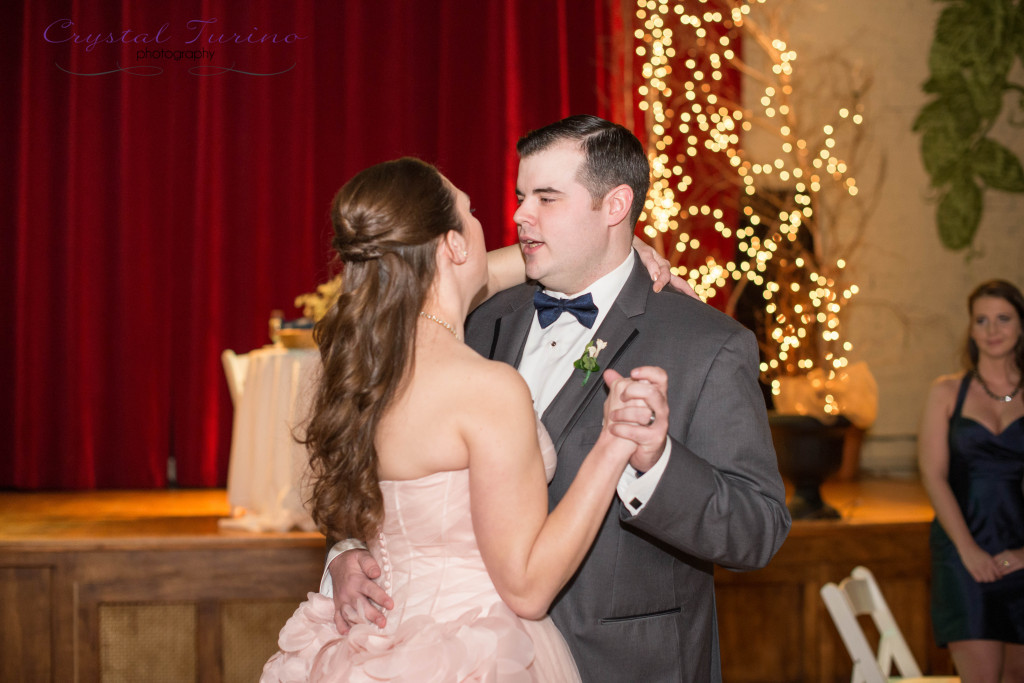 Loved their Lego cake topper!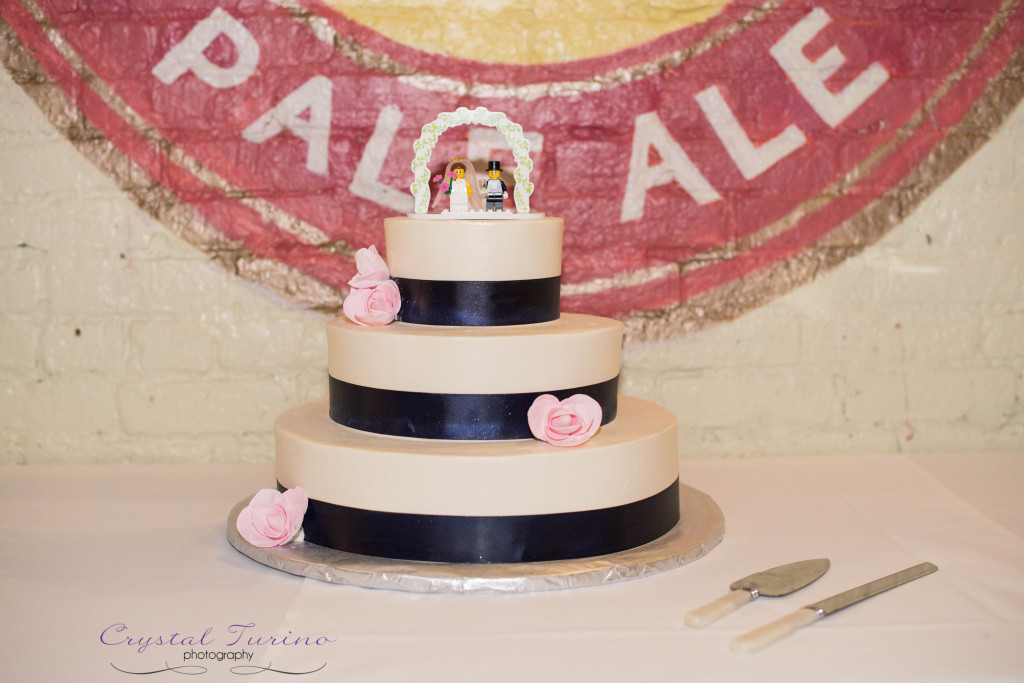 DJ Mike Reilly of CT Productions was there doing his thing, and getting everyone on the dance floor!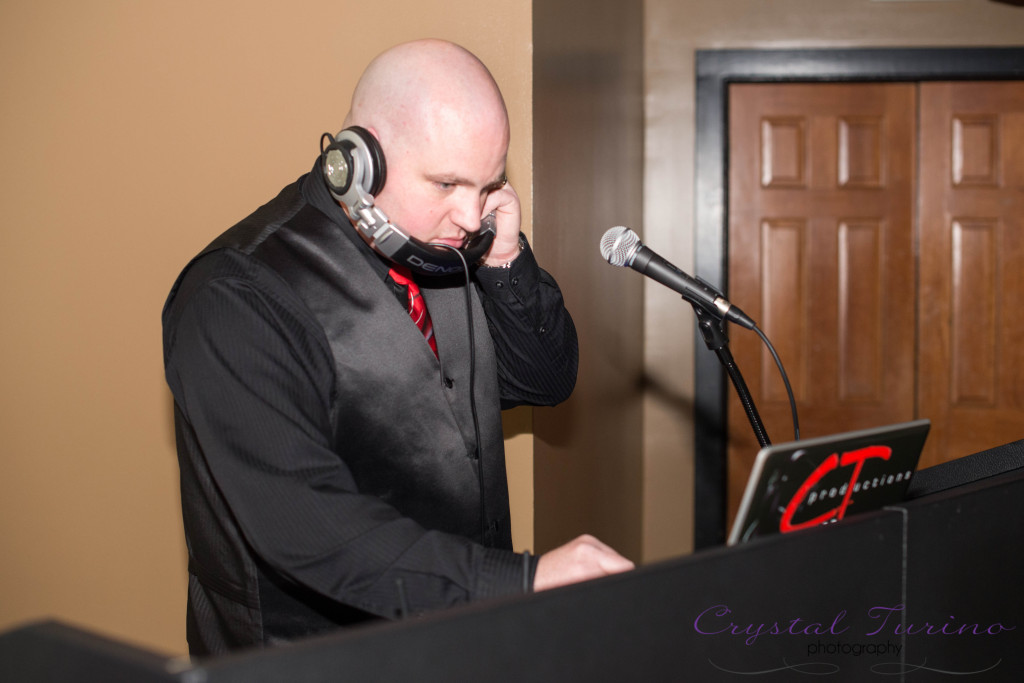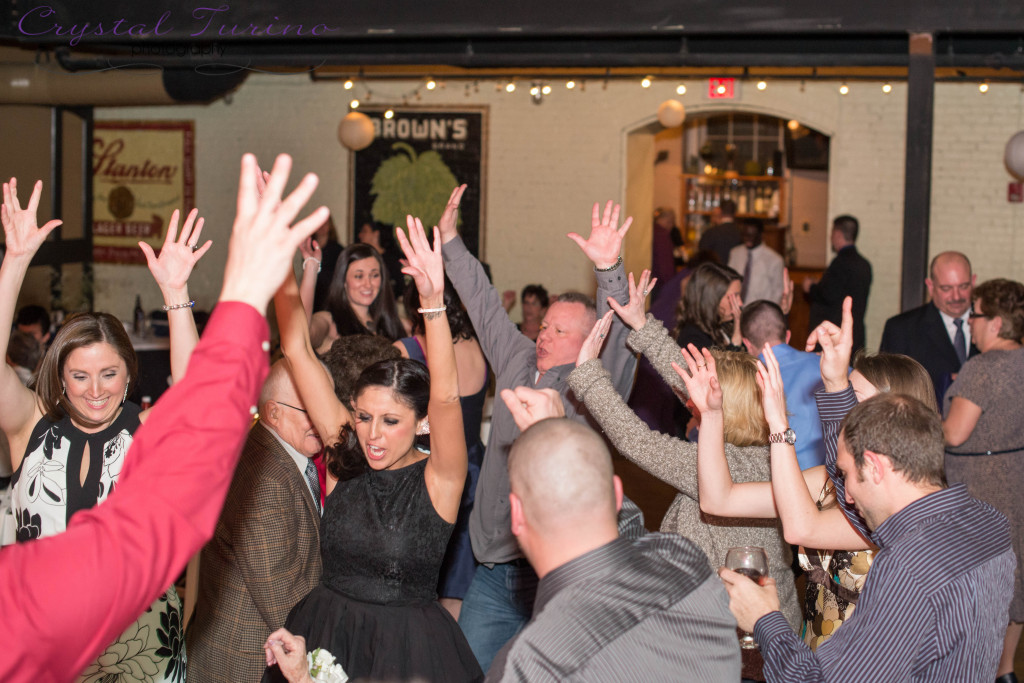 Even the grandparents!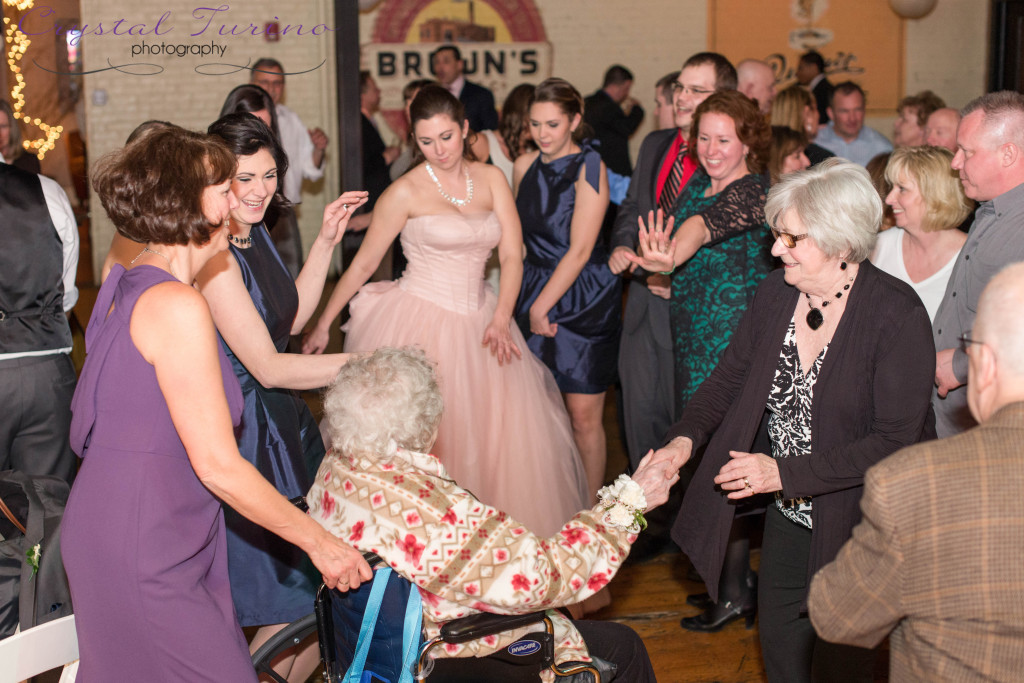 This little guy was showing everyone how to get down!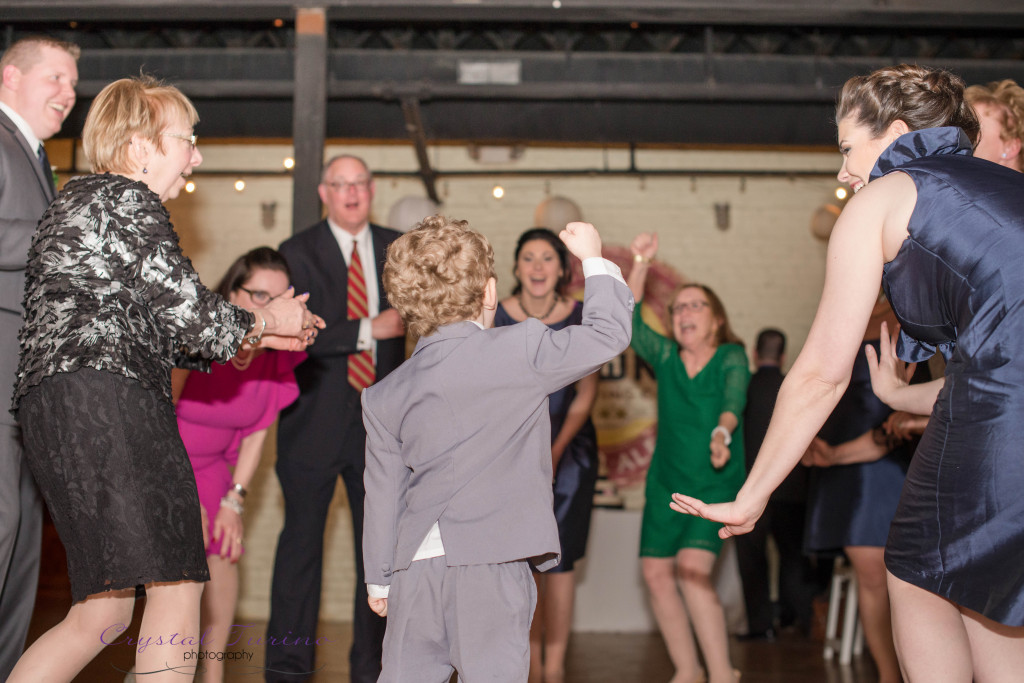 Then it was time to cut the cake…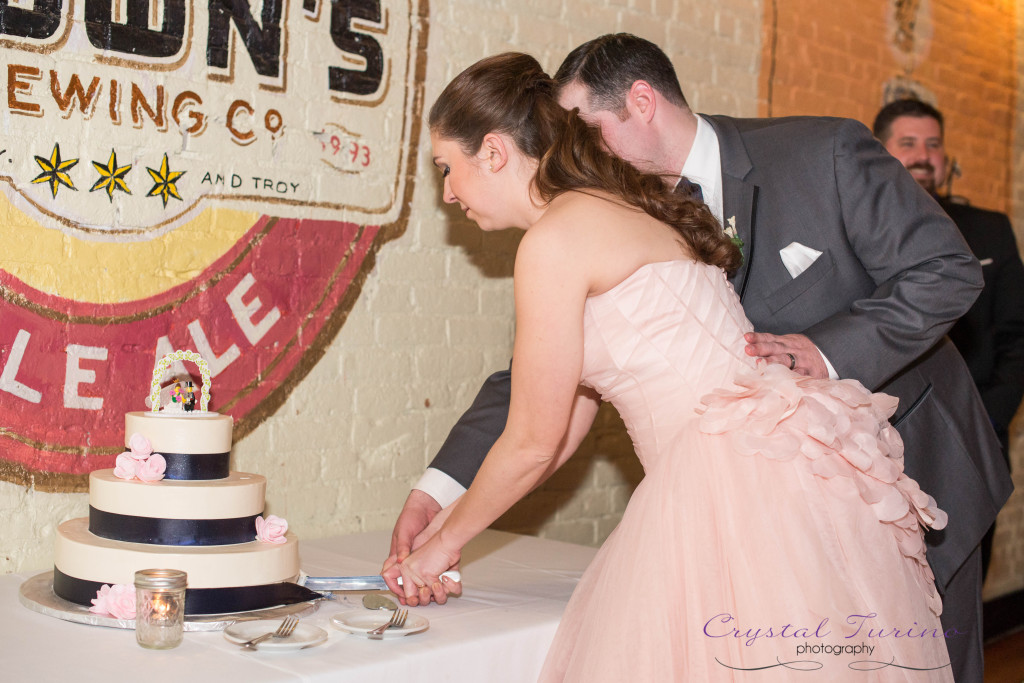 The guys sharing a drink…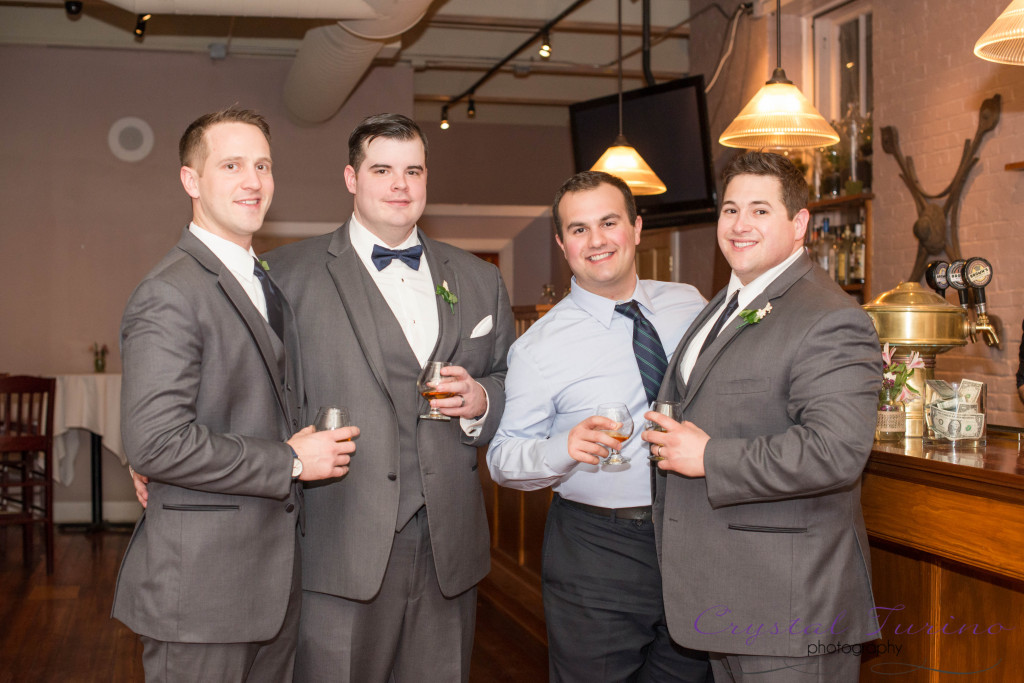 It was such a wonderful day! Everyone had an amazing time. I'm so happy they asked me to photograph their wedding day, and wish them both the best of luck! Let's end this blog with a shot of Dan and his guys putting on a little performance at the end of the night….