I have had the honor of working with some very talented people in the wedding industry throughout the years. It's amazing how a wedding is really a collaboration of so many individuals coming together with the same purpose in mind: to make the day awesome! From the start of the day with the hair and makeup team making everyone look their best, to the end of the night with the DJ/band, and reception venue making sure everyone has a wonderful time.
I wanted to collect some info to make things just a little bit easier for all of the brides out there wondering what they can do to prepare for their big day, so I contacted some of the lovely ladies I have worked with in the makeup industry, and asked for some tips. Here is what they had to say. You're going to want to grab a pen for this one 🙂
Tina from Flawless by Tina says "Do your research when booking a makeup artist! This is your one and only special day! You want an experienced makeup artist…someone that does this all the time for weddings, and special events." She also says "When looking for that special look, I always tell brides to look at someone that has the same hair color and eye color as you. Makeup on a blonde with blue eyes, looks totally different on a brunette with brown eyes." Yes! This is an excellent tip. Tina also says to keep it classic. "You want to look like you, but a more enhanced and glamorous you!" This one is near and dear to my heart. I absolutely love the idea of looking like the best possible version of yourself, but make sure you keep it timeless. Probably not a good idea to go with something trendy at the time (who remembers wearing white eyeliner in the 90's?!), and better to stick with classic looks that stand the test of time. Great tip, Tina!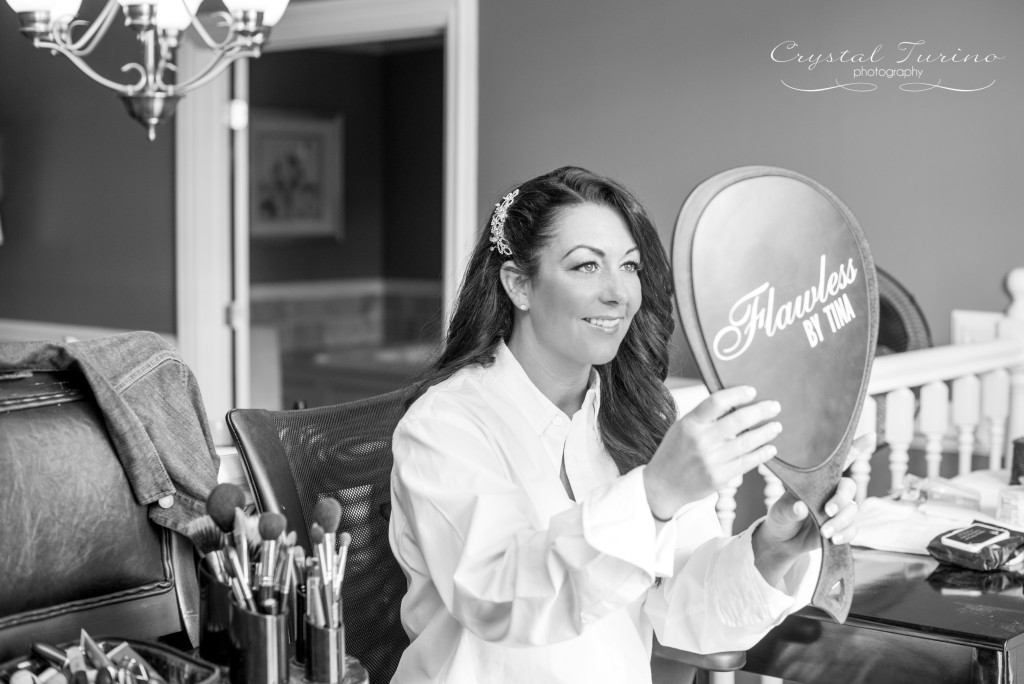 Allison from Bloom. Salon and Makeup Bar  says "Never skip the trail! Trials are just as important to the bride as it is the makeup artist! It's a time where we get to know you, your comfort zone and create the perfect look you are envisioning. It is the perfect time to speak up if you're not comfortable with something- remember, we are here for you, and want to make you feel your very best!"  She also recommends wearing white to your trail, to get a better feel for how your makeup will look when you're in your dress. What a great tip! She also says not to forget about those brows! "Eyebrows are super important to the finished look…. I highly suggest getting them done by a professional (and someone you trust!) about 2 weeks before the wedding… Just In case an allergic reaction wants to happen! Don't worry- your makeup artist the day of can clean up any random ones that come in." But I just loved her bonus tip: "Remember this is the day you have been planning – relax, smile and have fun, that's when any woman looks the most beautiful! At the end of the day- you will be a married… How great is that?" Couldn't have said it any better, Allison 🙂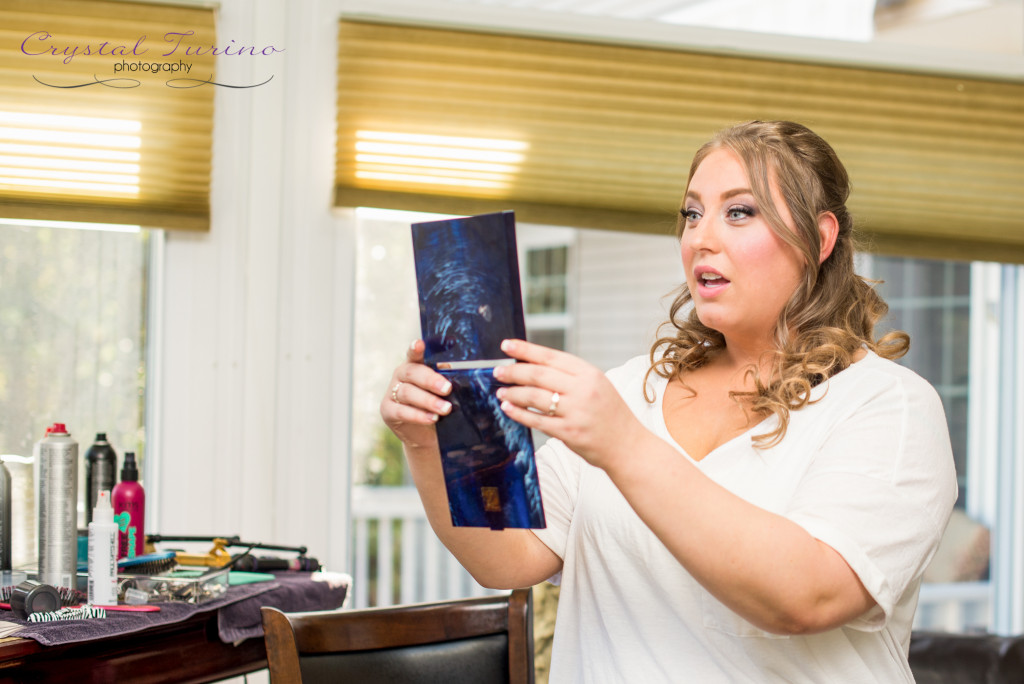 Julie from Beauty With Julie  recommends starting a regular skincare regimen, saying "So we all want the blushing bridal glow on our wedding day! To do this I always suggest starting a regular skincare regimen at least 4-6 months before the big day. Beauty with Julie will provide our brides with product recommendations which are geared towards your specific skincare concerns. Your glowing complexion awaits!" She even provided me with this awesome list of things you should have in your bridal touch up kit:
What You Should Have In Your Bridal Touch Up Kit:
 -Blotting Papers for excess oil and shine
 -Q-tips
 – Make-up Sponge
 -Tissues
 -Bobby Pins
 – Lip Balm for all day kissable lips!
 -Lipstick/Lipgloss of the color we have chosen for you!
 -Face Powder for touch ups (Translucent or Foundation)
 -Convertible cream blush which can be used for quick tinted lips and rosy cheeks!

Julie also says "I encourage my brides to use airbrush make-up for their special day for its flawless finish, versatile coverage, and long wearing properties. TEMPTU Airbrish Make-up is lightweight, hydrating, and has a natural looking formula which gives you a beautiful flawless complexion. It also features a built in primer for longer wear, and an advance smoothing complex which helps reduce the appearance of fine lines and wrinkles."  She also says that eyelashes are a must, saying "I offer quick eyelashes which are individual clusters, not a "strip lash", and I also perform eyelash extensions which last 2-3 weeks. Eyelash Extensions are perfect for your honeymoon, as they are waterproof!"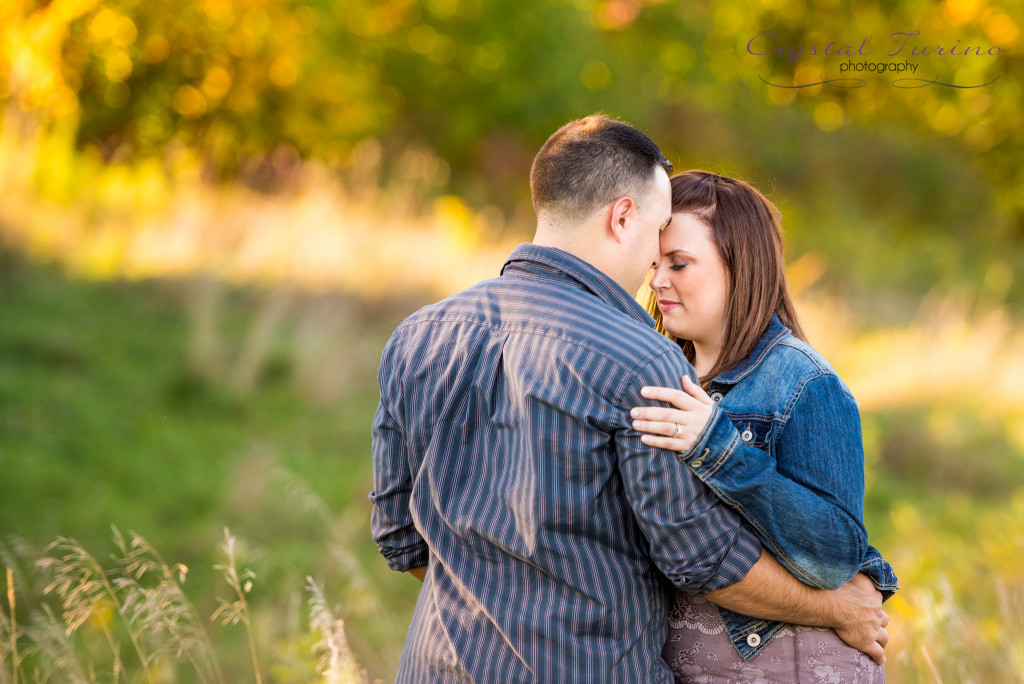 If you didn't grab a pen in the beginning, I'll bet you want to print this out, huh? Seriously, if you're getting married soon, or know someone who is, this is some awesome information! Feel free to share this blog with anyone who might benefit from the amazing tips.
Thank you to these wonderful ladies who took the time out to supply me with some of their knowledge to share with all of you. You are all amazing, and I look forward to working with you again soon!
Much love,
Crystal