I met Maria and Scott last year when I photographed Maria and her sister. When she sent me an email announcing that they had set a date for their wedding, and wanted to ask me to be their photographer, I was super excited!
We met up to discuss wedding details, and Maria and Scott told me about their wedding theme. They are fans of different football teams, the Patriots, and the Jets, and their wedding was going to celebrate their playful opposition.
When I arrived at Mallozzi's on their wedding day, I was greeted by Maria, and her ladies. I photographed the ladies getting ready, while my second photographer photographed the men.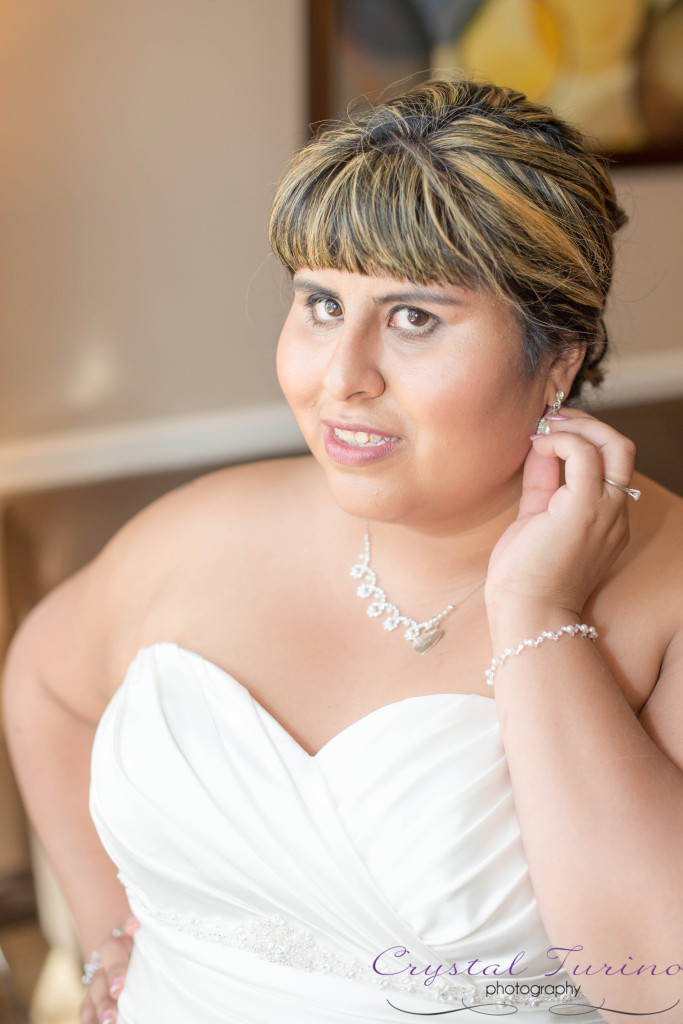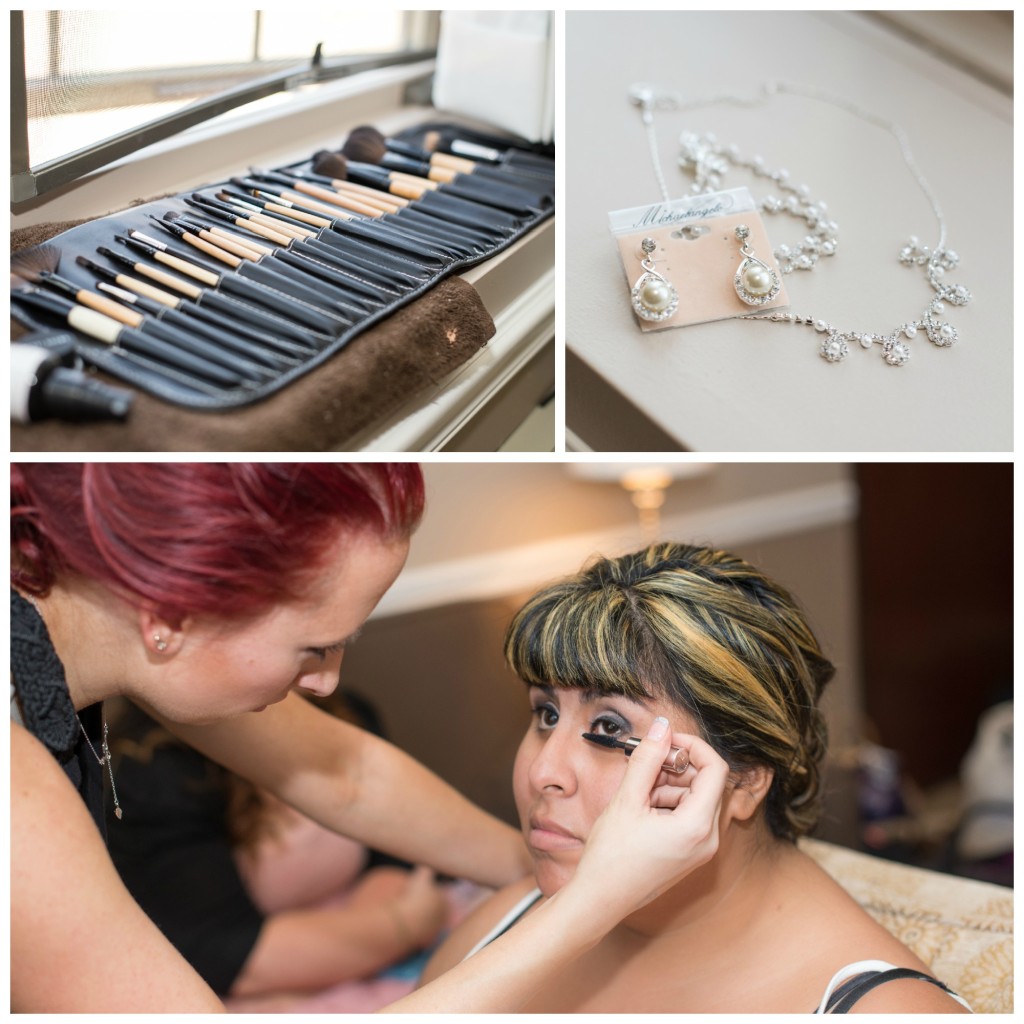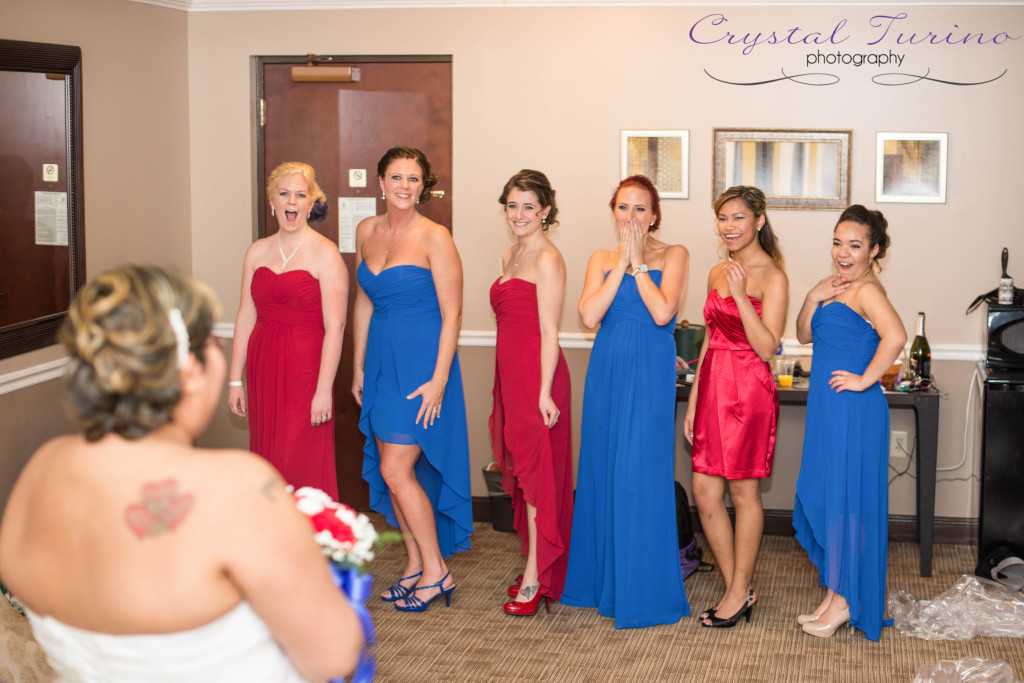 Once the ladies were all ready, we went outside, and got some beautiful photos.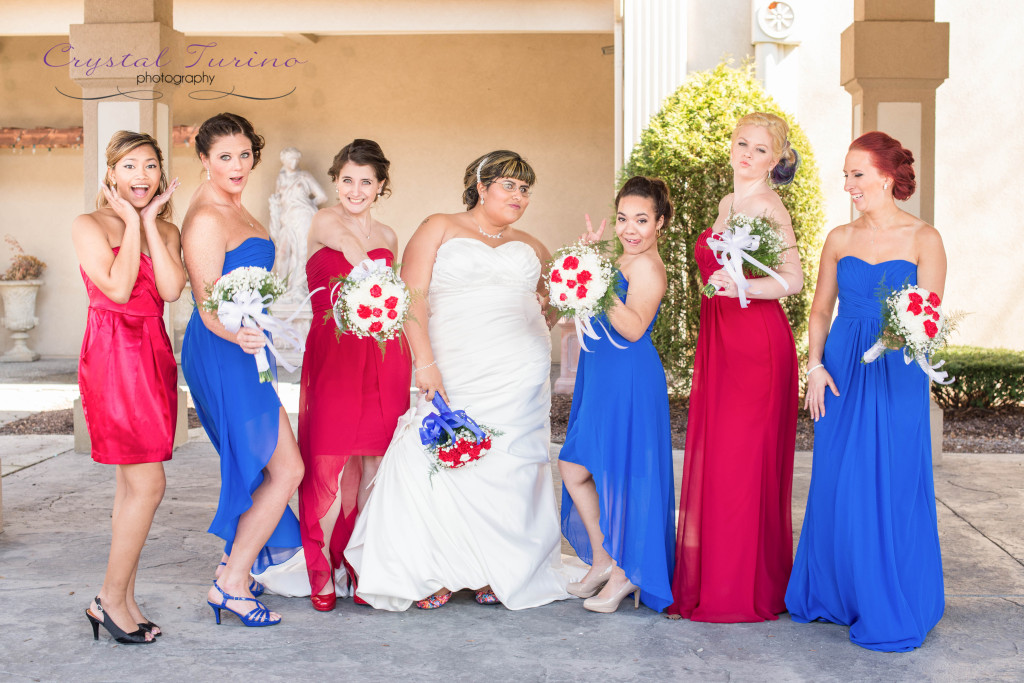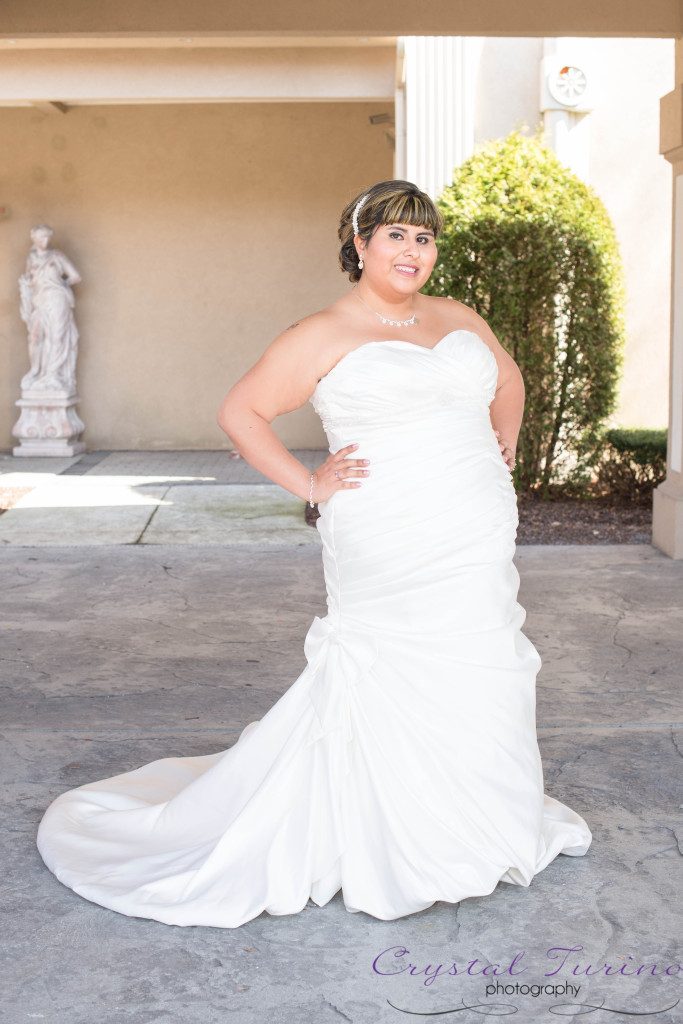 And of course, we got shots of the men: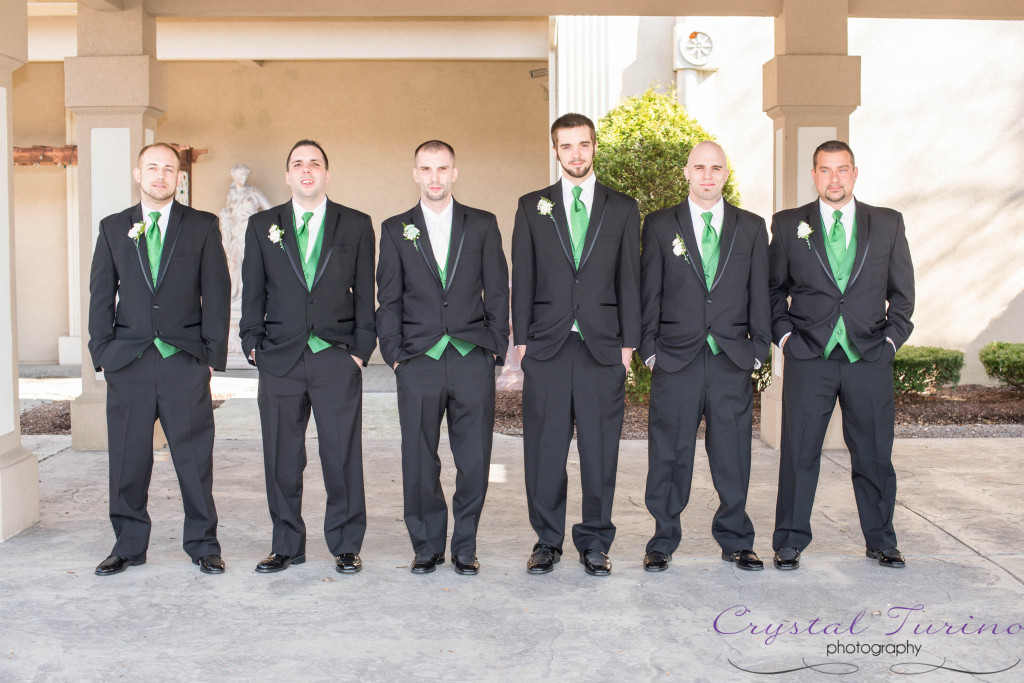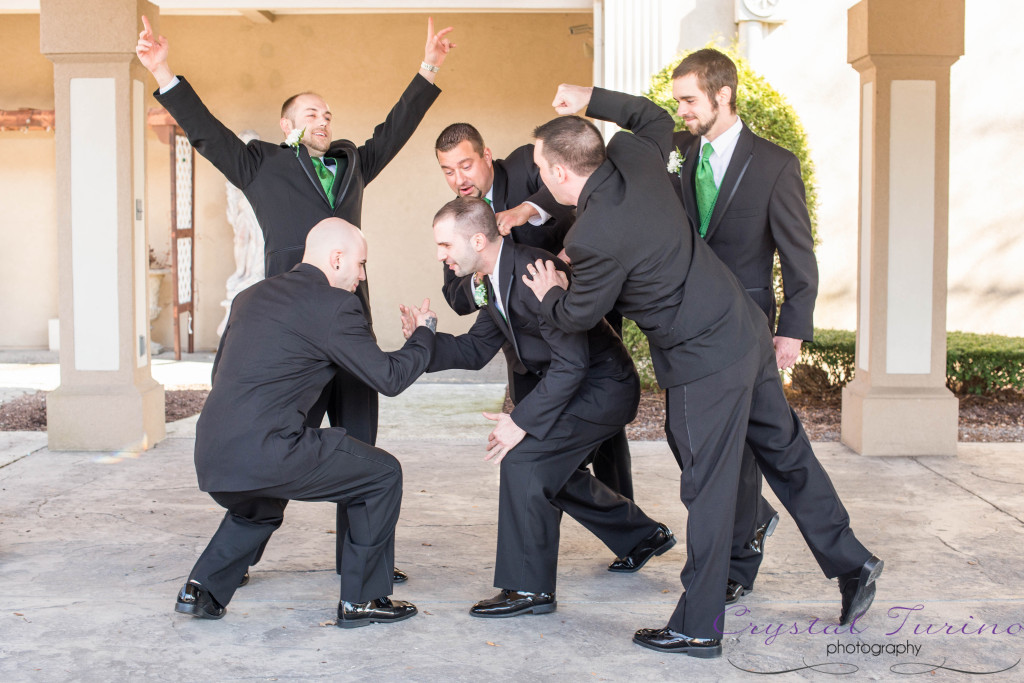 Then, it was time for the ceremony!
They had a beautiful ceremony. Maria was walked down the aisle by Scott's father. They wrote their own vows, which were very touching.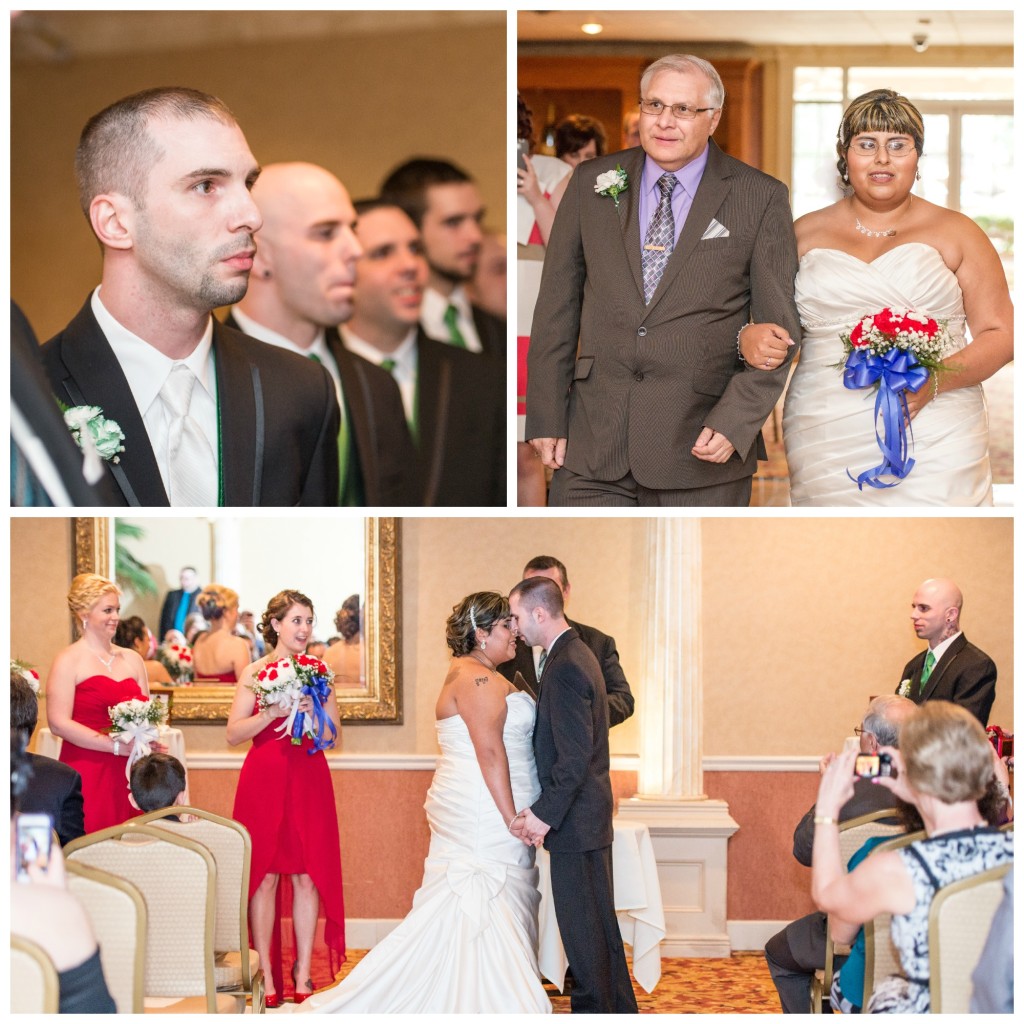 After their ceremony, we went outside for formals.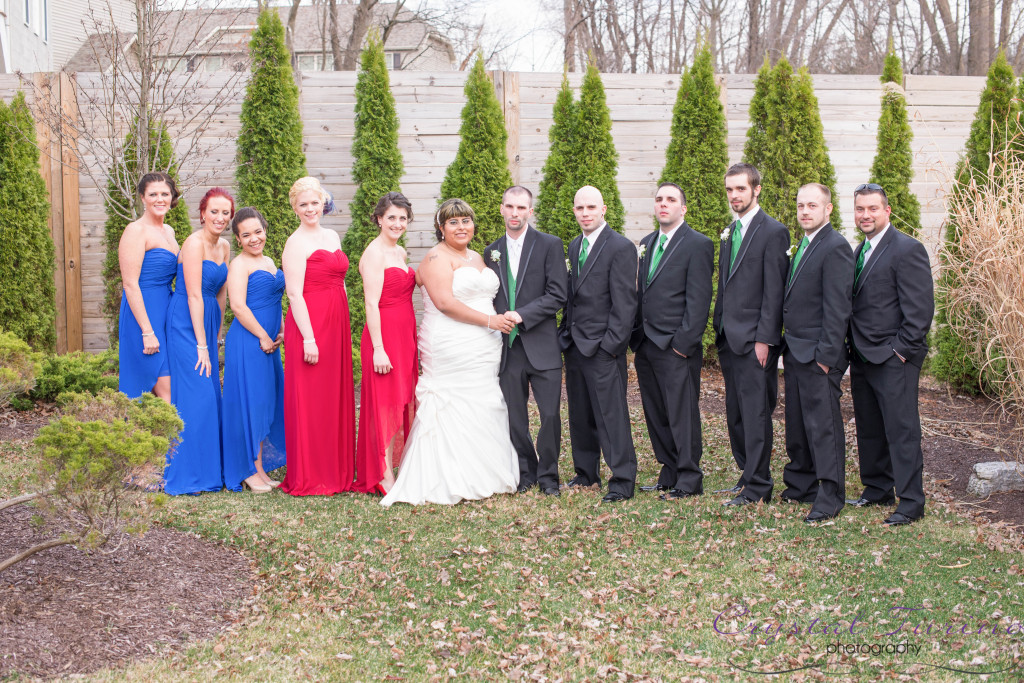 And we got a little silly…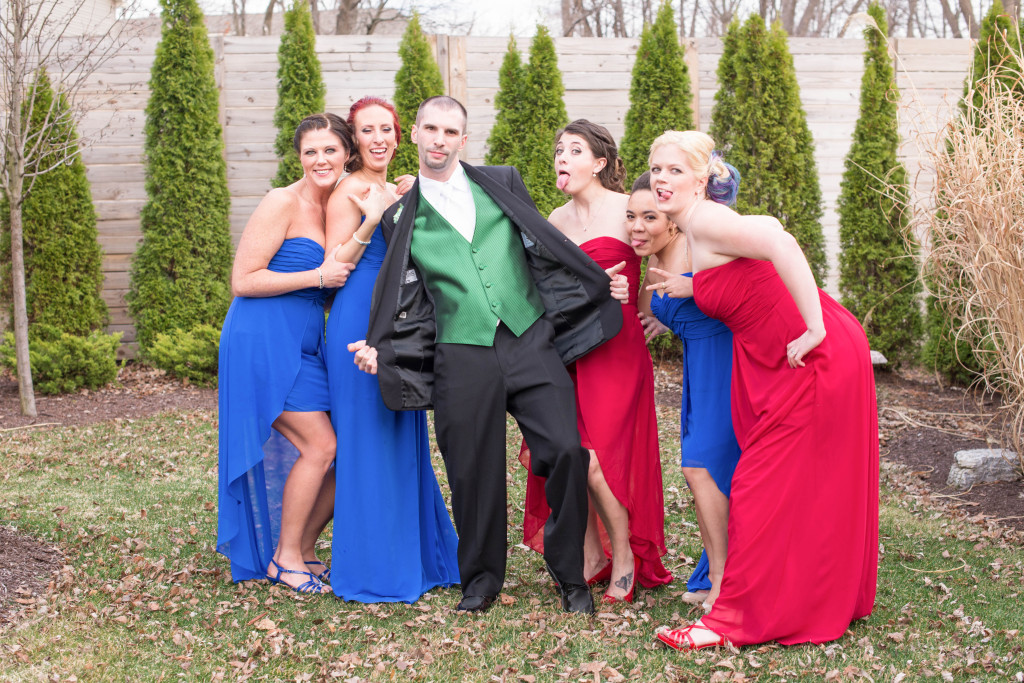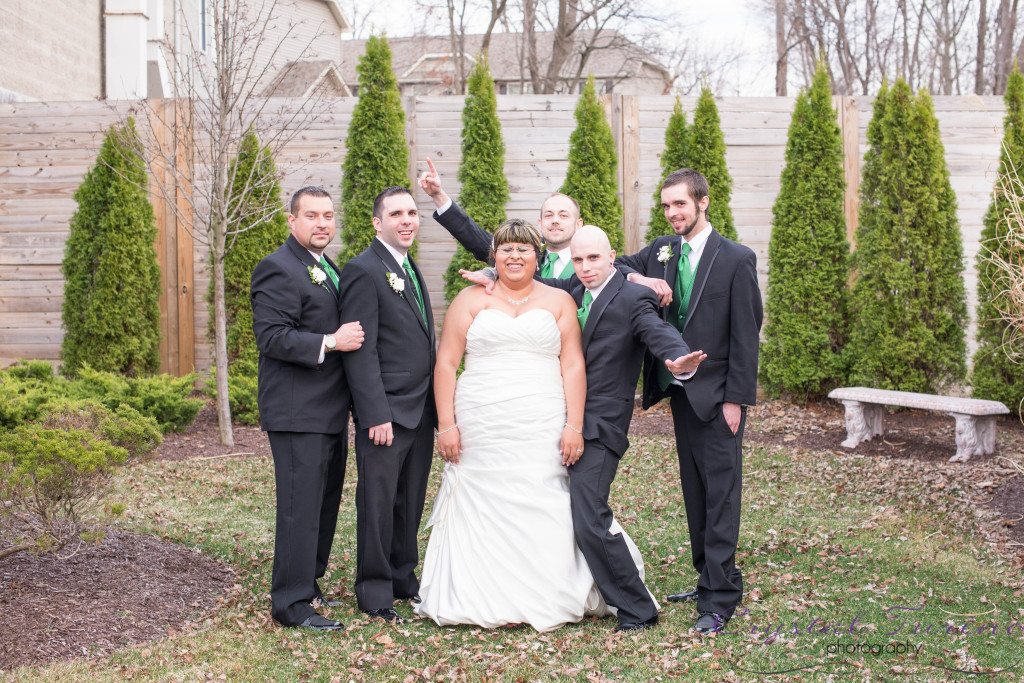 Then we photographed just the bride and groom.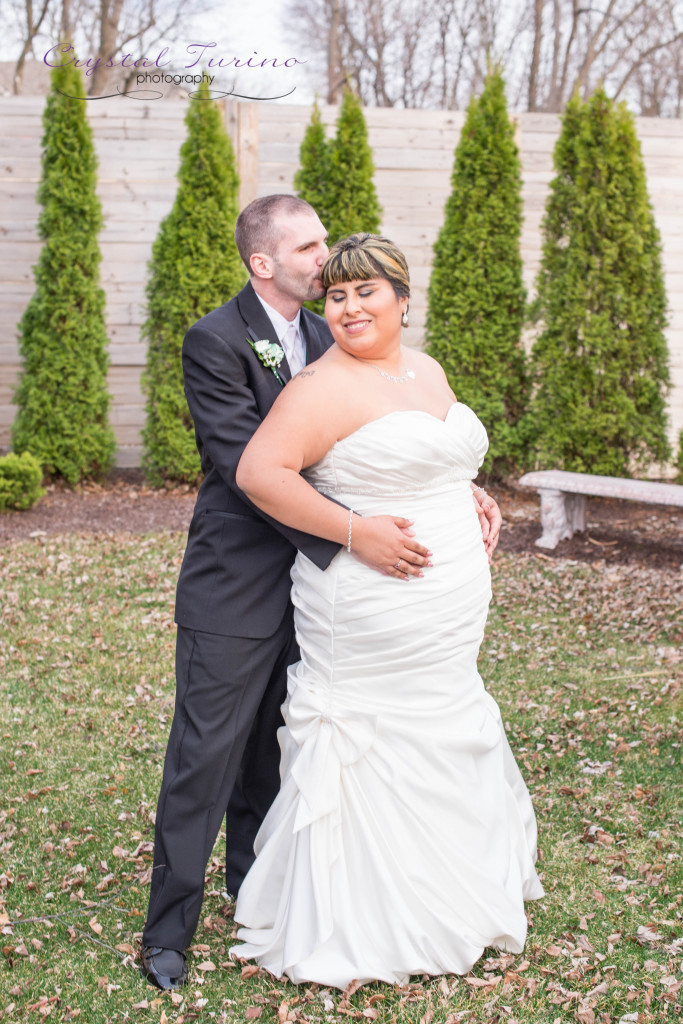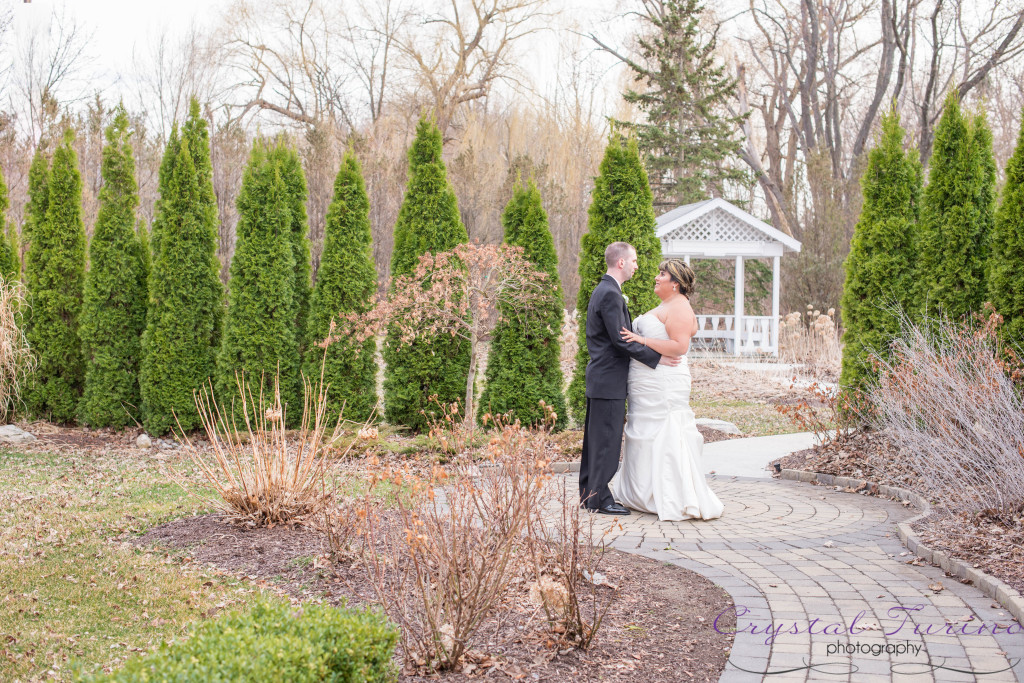 The bridal party was announced into the reception wearing a jersey from their favorite team. Loved it!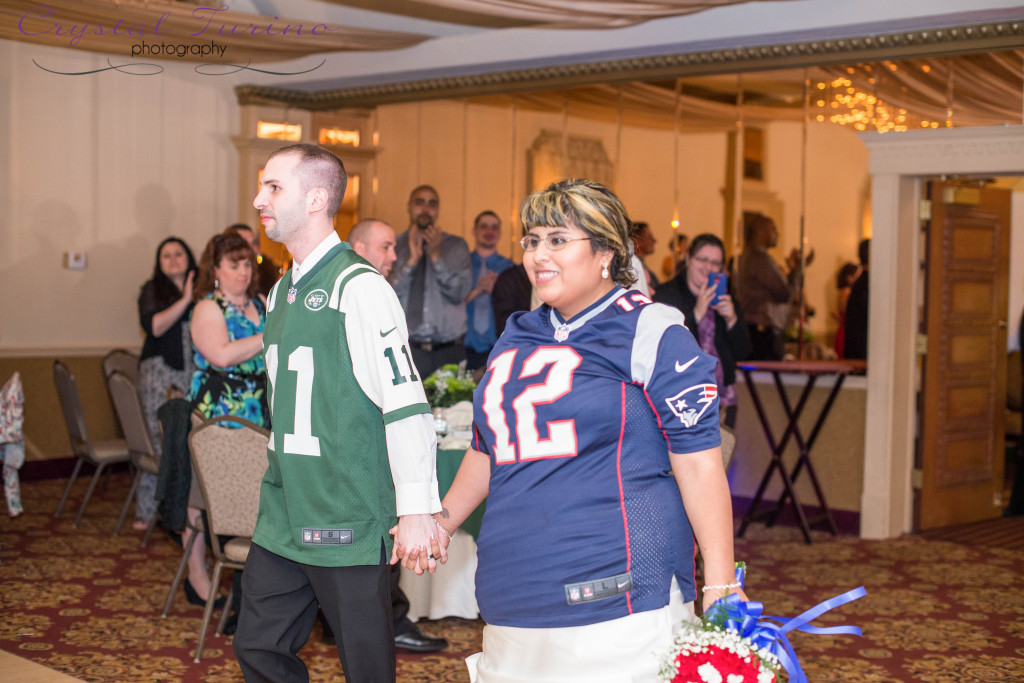 Their first dance…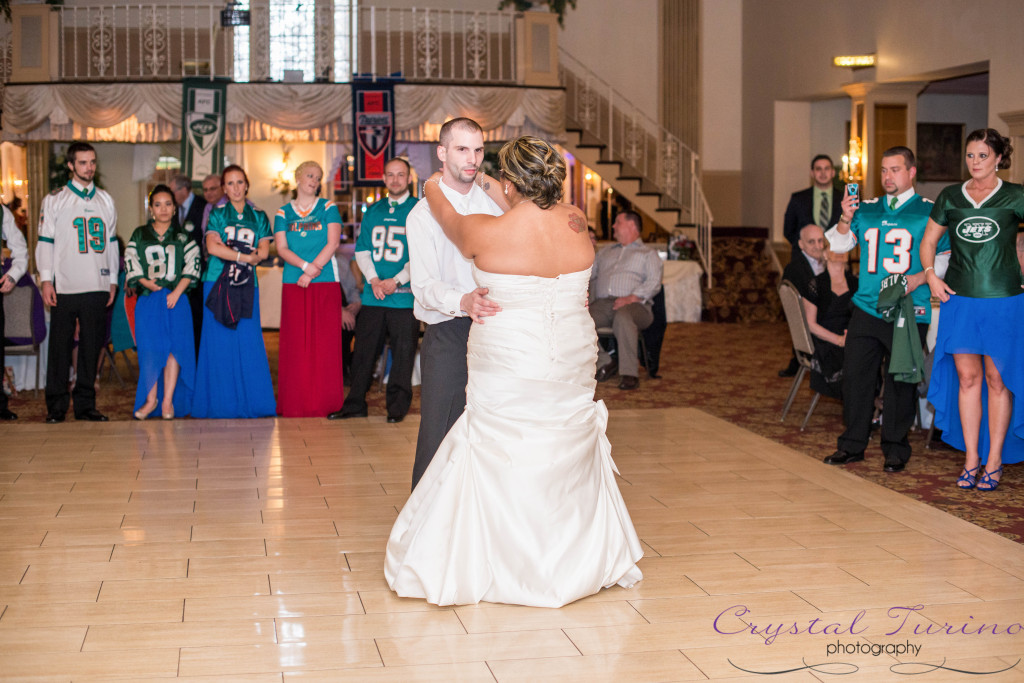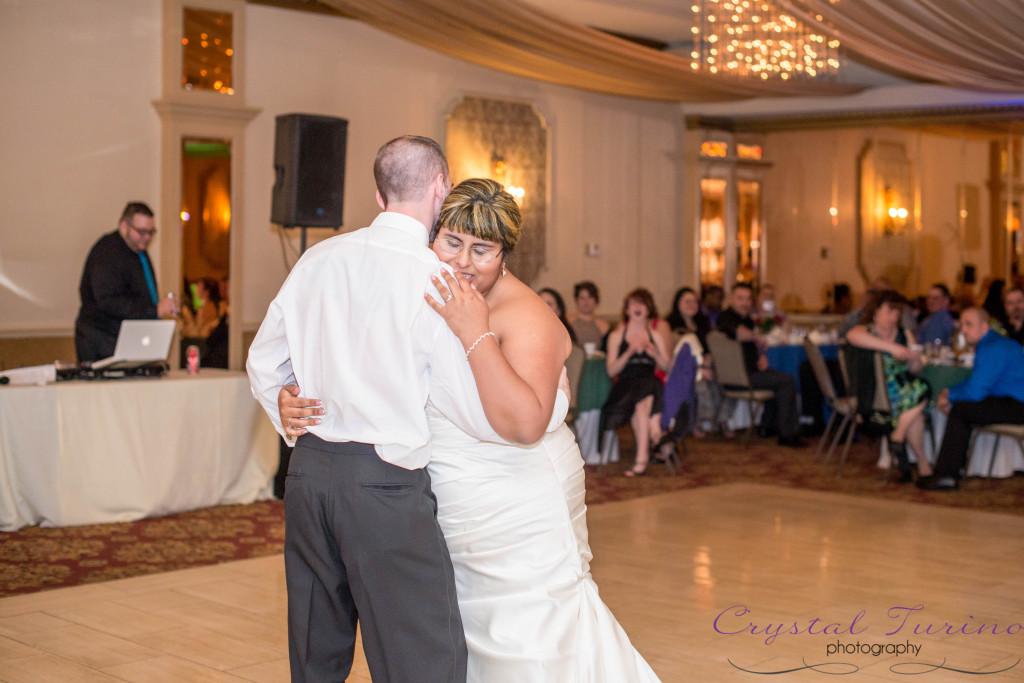 The beautiful details…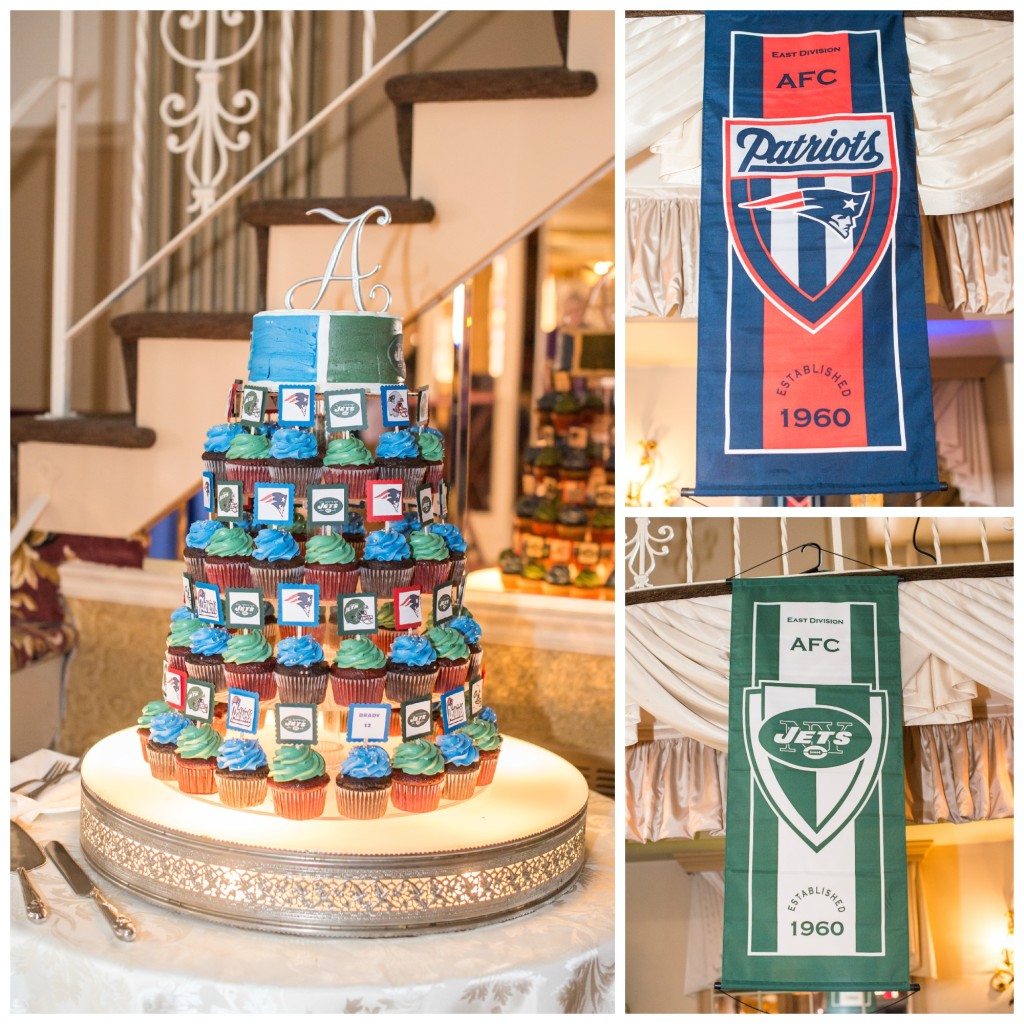 The best man's speech…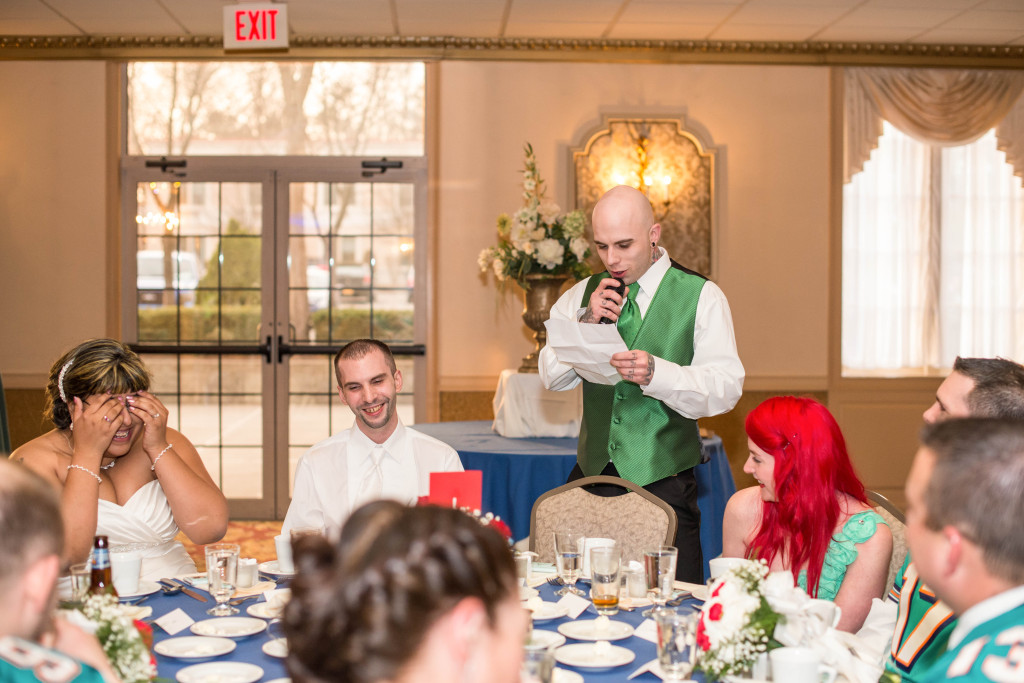 The groom shared a beautiful dance with his mother.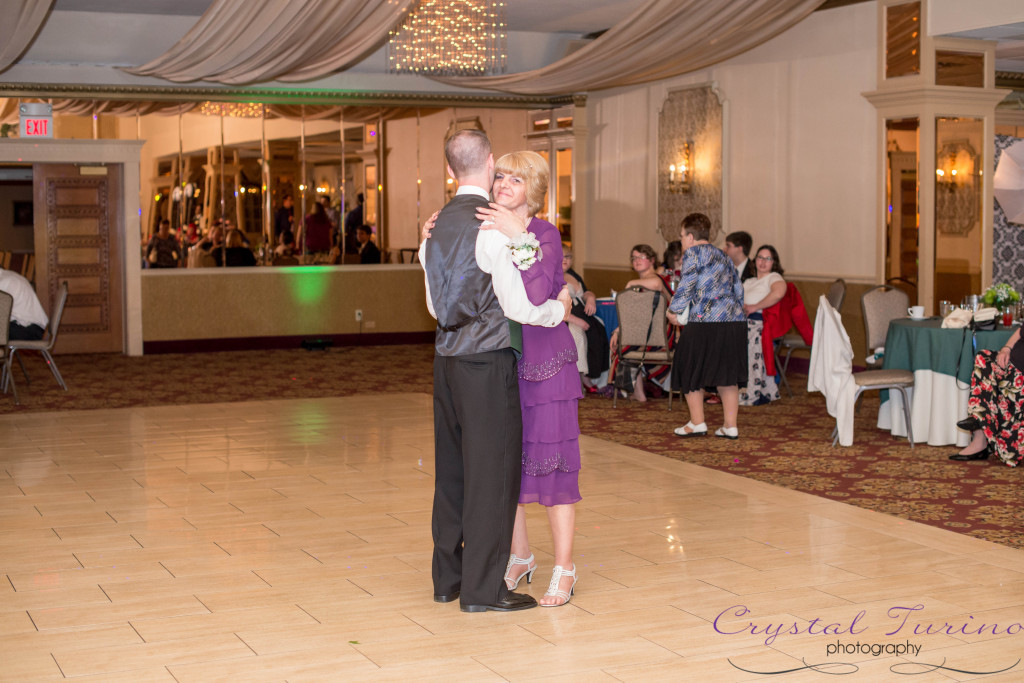 And then it was time to party!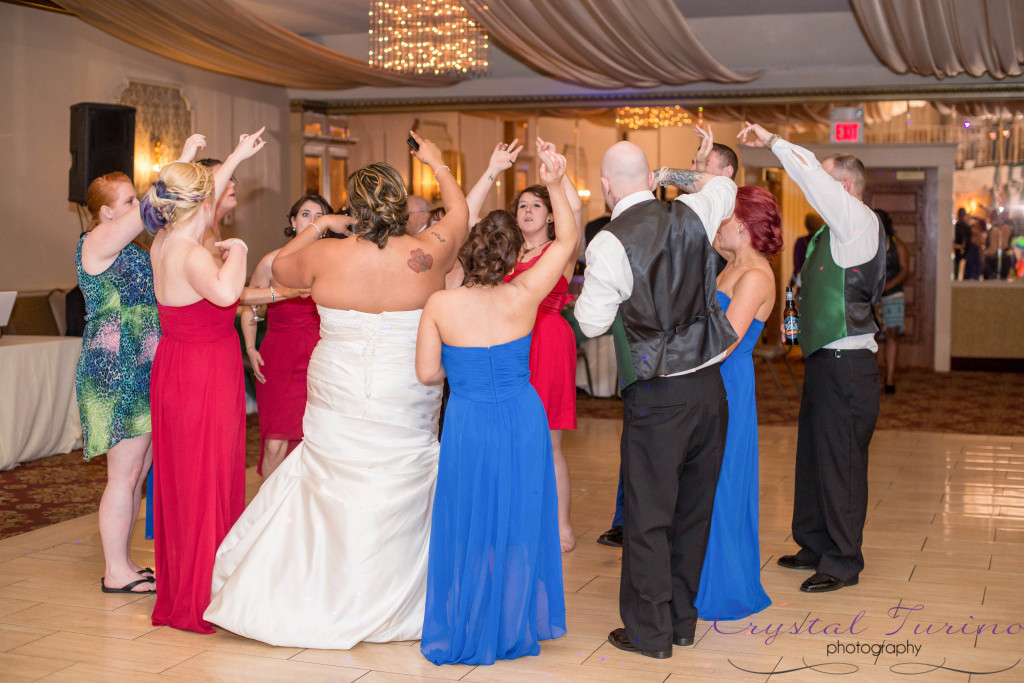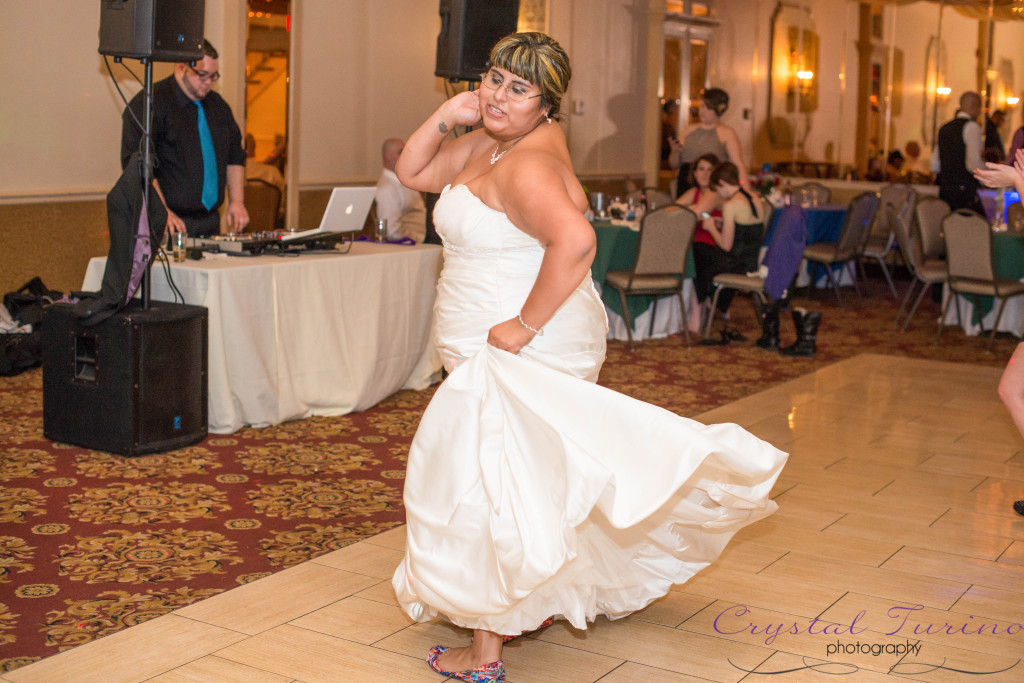 DJ Dan Yetto of Total Entertainment of Albany showing them how to get down!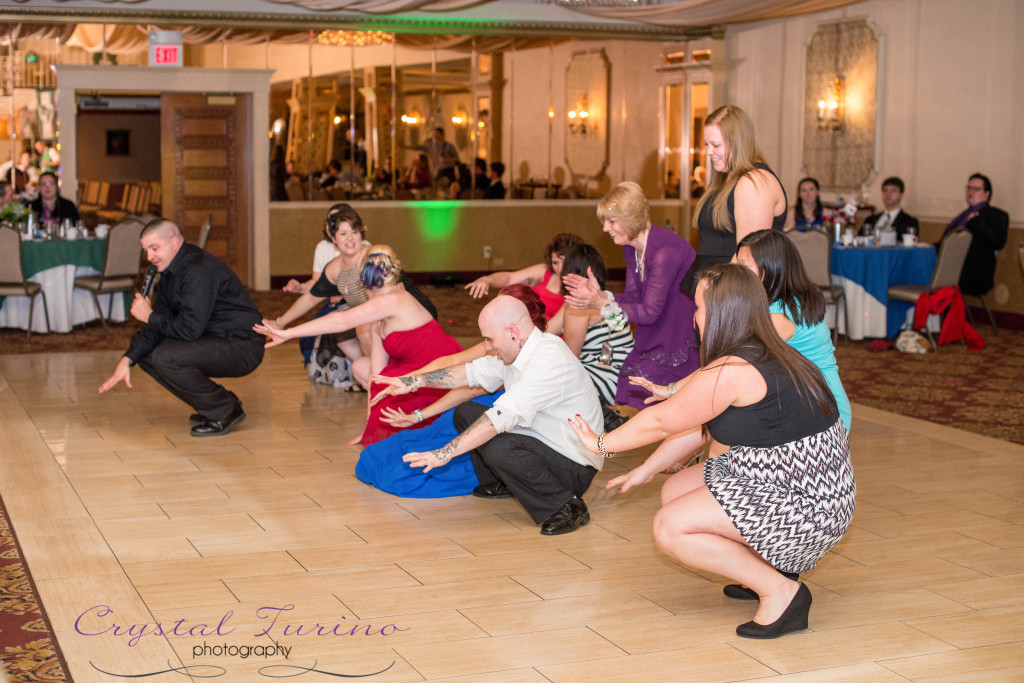 The groom's parents sharing a dance.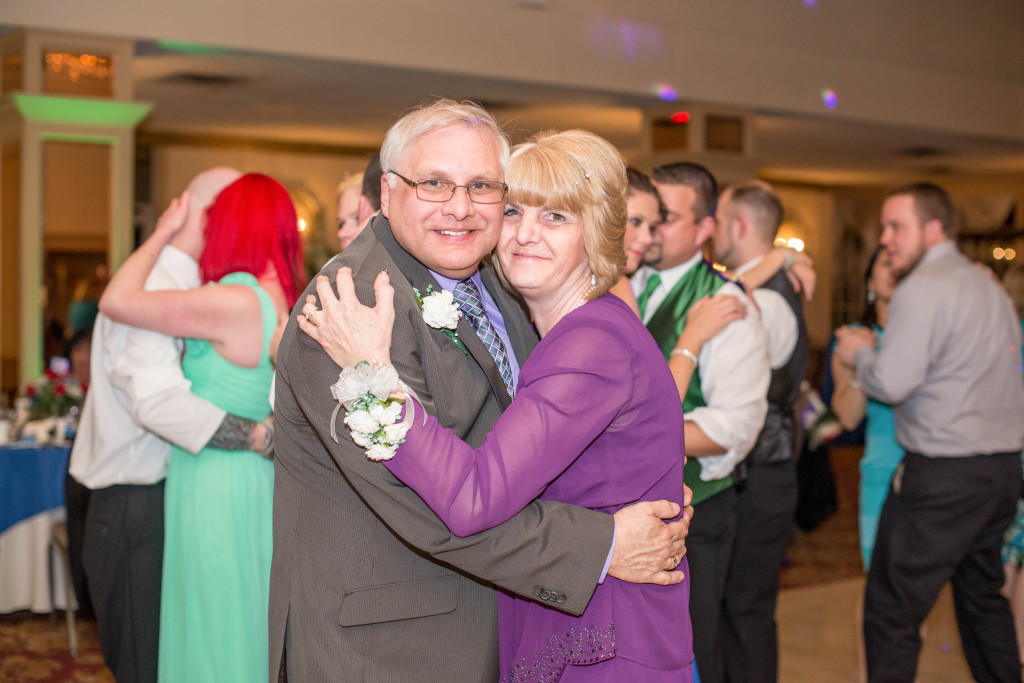 Calling all of the single ladies to the dance floor!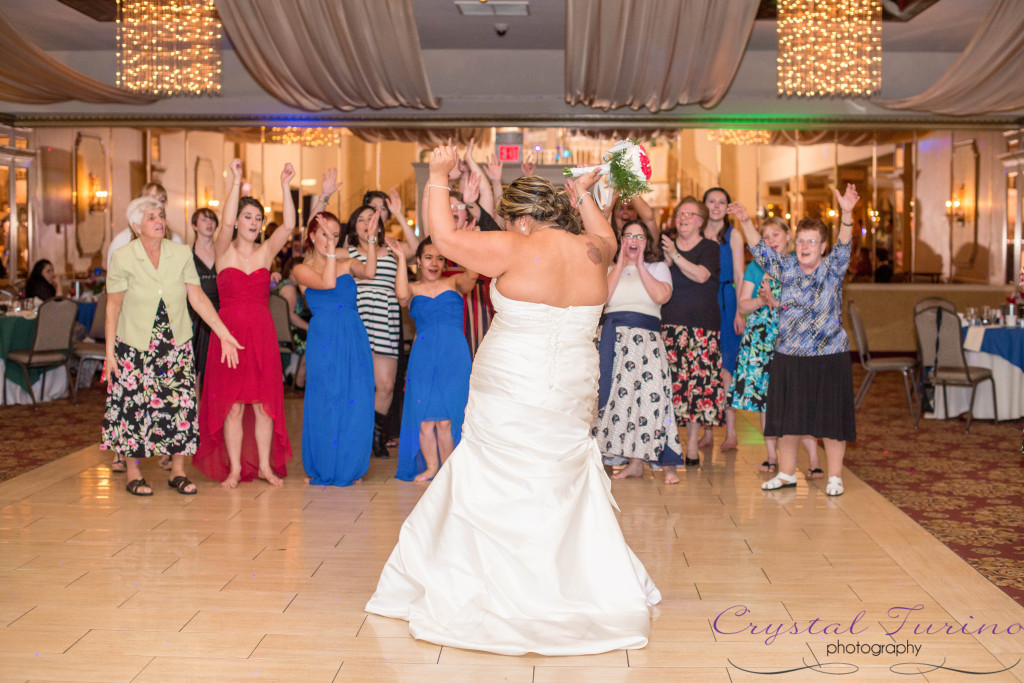 Scott threw a football to all the single men!
Then it was time to cut the cake. He may have gotten in trouble for that one…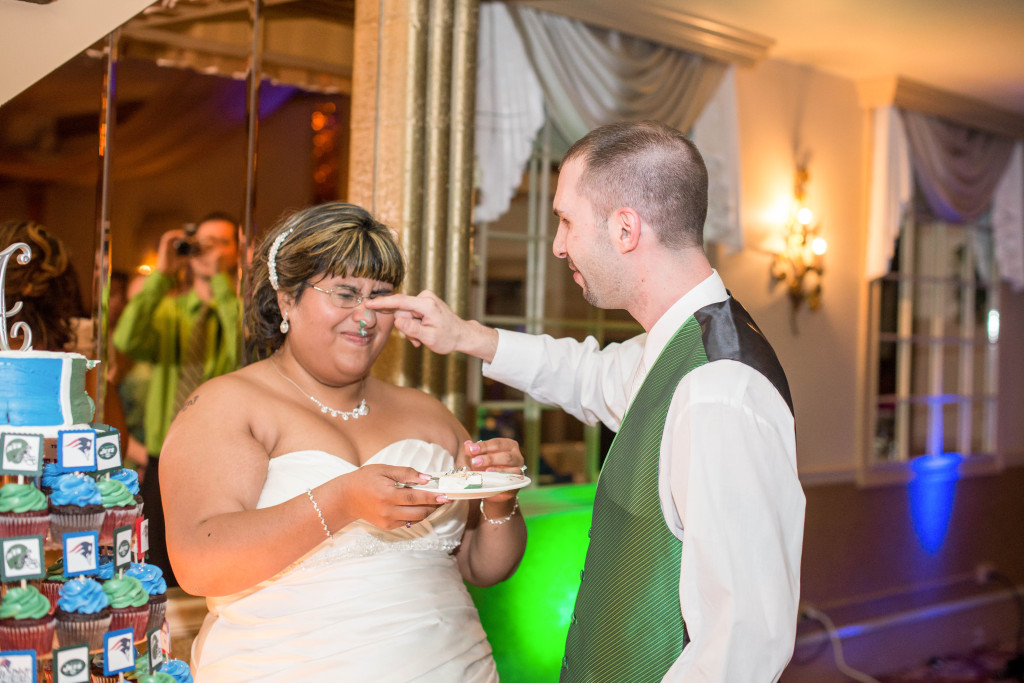 And here are some shots from our super fun photo booth: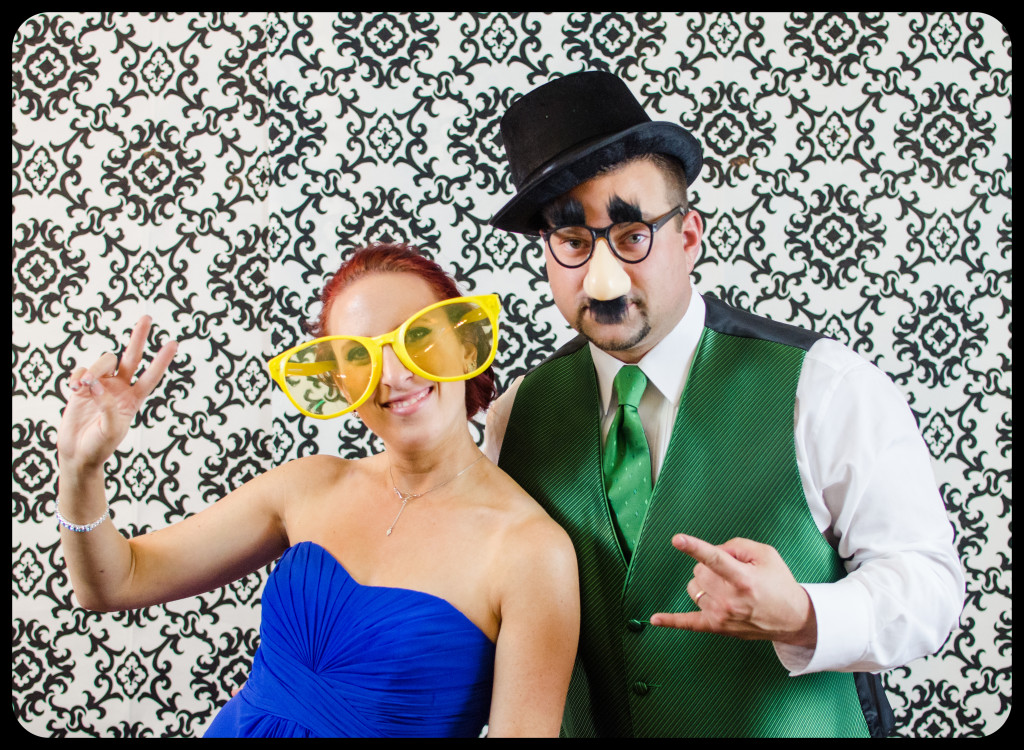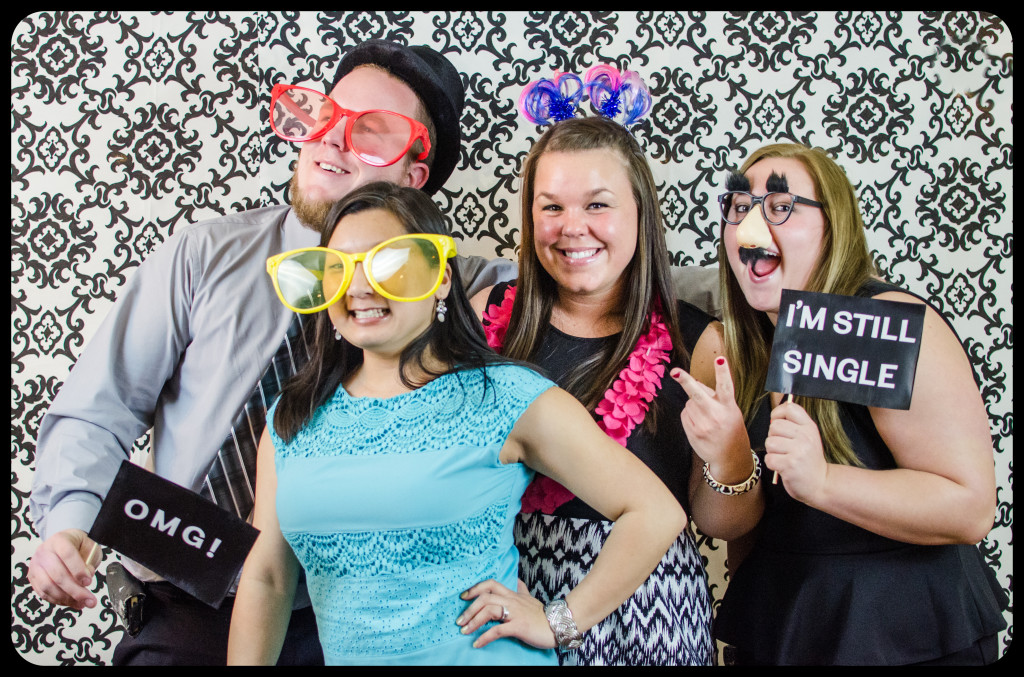 I had such a fun time photographing this beautiful couple's wedding. I'm so happy they chose me as their photographer, and wish them all the best in their future together!
Ceremony and reception venue: Mallozzi's
DJ: Total Entertainment of Albany